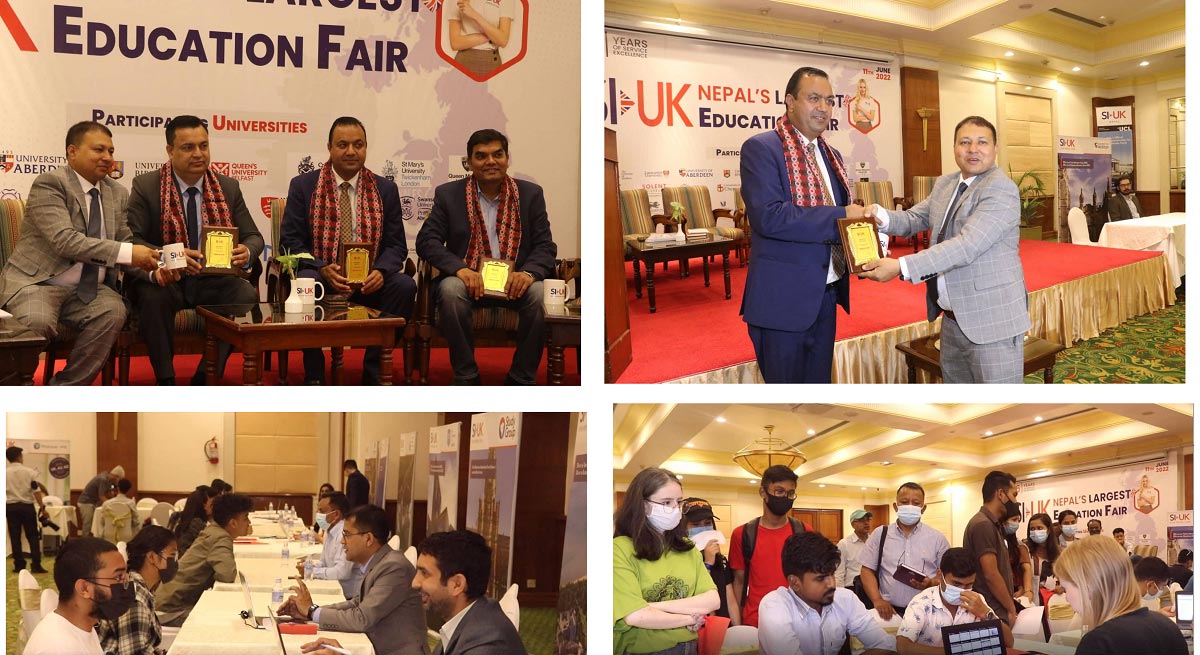 SI UK Nepal has successfully completed "The Largest UK Education Fair 2022". The educational fair was organized at The Everest Hotel, Kathmandu on Saturday the 28th of Jestha.
The event was attended by NRN President Kul Acharya, Third President Dr. Badri KC, General Secretary Keshav Raj Poudel, SI UK India's Global Business Development Manager Pradeep Adhikari, SI UK Nepal Director Binay Adhikari, and many other dignitaries.
The event was formally inaugurated by NRN President (IES) Kul Acharya, the chief guest of "The Largest UK Education Fair 2022" organized by SI UK Nepal. Highly appreciating the tireless efforts and professionalism of SI UK Nepal Director Binay Adhikari and wishing him success in both business and social work, he expressed his best wishes.
Pradip Adhikari, Global Business Development Manager, SI UK India, thanked all the university representatives present at the event for participating in the event and enhancing the prestige of the Fair.
Representatives from more than 24 UK colleges, pathway providers, universities, and other educational institutions provided counseling to more than 1,400 students at the educational fair. This may be the first and largest fair in Nepal, centered only in the United Kingdom, where rarely there many universities and students gather.
Director Binay Adhikari has informed the media that the fair was a success as the students who wanted to go to study in the UK were able to conduct interviews with the best universities in the UK under one roof.