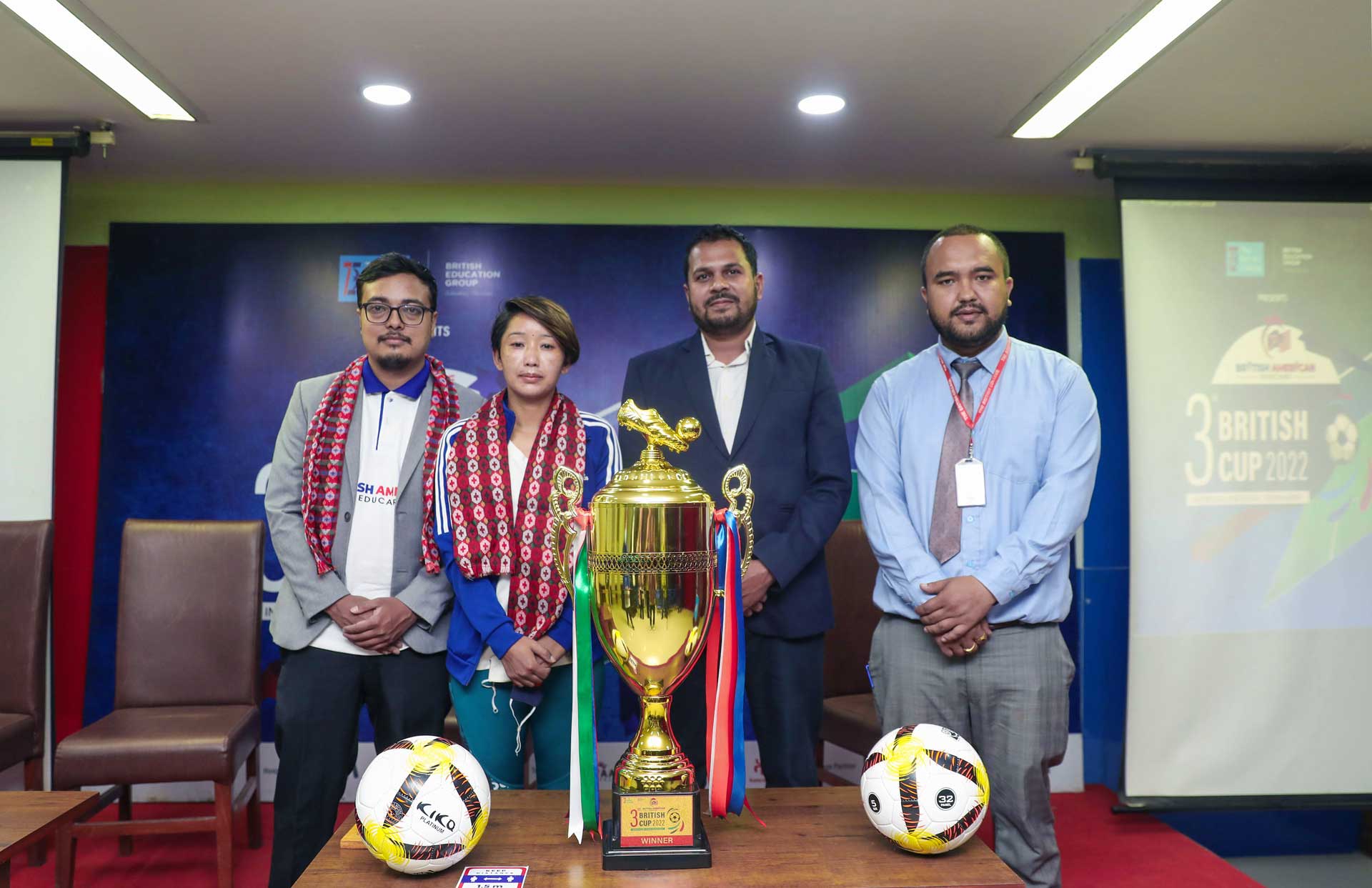 The British College is hosting the "Third British Cup 2022 Inter College Futsal Tournament" on the 4th - 5th August 2022 at Dhuku Futsal, Baluwatar, Kathmandu.
In preparation for this, on Sunday 31st July, they held a Press Meet, Tie Sheet Draw, where they announced all the details of the event.
The First British Cup was held in 2018 and was so successful that it became an annual event. The Second British Cup was held in 2019. Unfortunately, due to the pandemic it hasn't been able to go ahead for the past two years, however it is back now and bigger than ever - with a total of 13 different Colleges taking part.
Along with The British College, Little Angels, Softwarica, Prime, Apex, IIMS, Silver Mountain, PCPS College, Ace International, Campion, Thames, KUSOM, and the British Professional College.
Each team will be competing for the winning cash prize of one Lakh. The runner-up will also receive 50,000 NPR - with individual prizes of 10,000 NPR awarded to the Best Player and Best Goalkeeper.
In order to ensure that the event is a success, The British College has secured the title sponsor, British American Educare; airlines partner, Turkish Airlines; travel partner, Swa Travels & Holidays; cinema partner, QFX; Hospitality partner, Mojo Boutique Hotel; and medical partner "Vayodha Hospital".
Head of Marketing at The British College, Amardeep Mandal, said of the event, "We are delighted to be back after a break due to the pandemic and are determined to make it the best one yet, with more teams than ever before. I would like to thank all of the sponsors and colleges for taking part, the student volunteers, and the organising committee - Sudip Bhattarai, and Sarthak Bista. We wish our team all the best!".