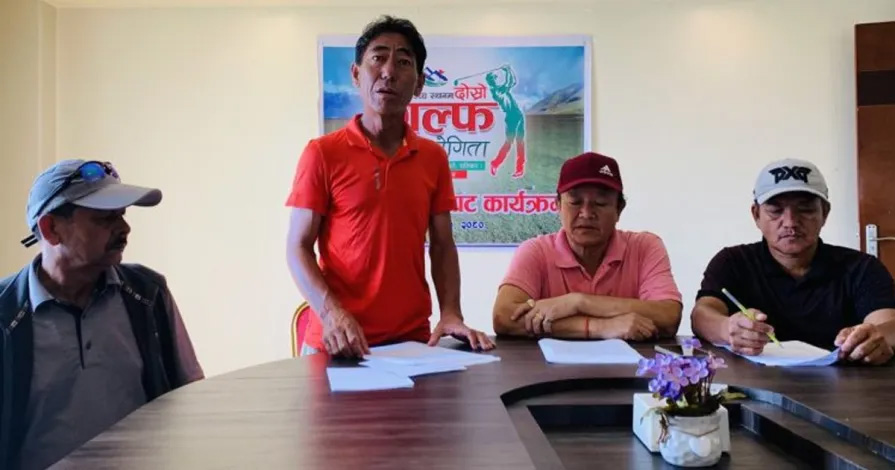 The World's Highest Golf Tournament Returns: The 2023 Golf Challenge in Upper Mustang
Elevating Golf to New Heights
Mark your calendars! The second edition of the Golf Challenge is all set to tee off on Saturday, September 16, 2023, in the breathtaking Upper Mustang area. With an altitude of 4,645 meters above sea level, this isn't just another golf tournament; it's the highest golf tournament in the world!
A Boost for Golf Tourism
In a recent press conference held in Pokhara, Indradhara Bista, the program coordinator and chairman of the ad hoc committee of the Golf Association of Gandaki Province, emphasized the event's unique location. The aim? To put golf tourism on the global map. And the news gets even better—starting from the next edition, international golfers will also have the opportunity to participate.
Who's Organizing and Who's Playing?
The event is organized by Lomanthang Rural Municipality. This year, 40 golfers from various cities like Kathmandu, Pokhara, Dharan, and Butwal will make their way to Lomanthang to participate in this one-of-a-kind tournament. Notably, the competition will also feature 4 female golfers, adding diversity to the player pool.
Game Format and Prizes
The tournament will be played in a fixed ford format, with a 3-4 handicap over 9 holes. But here's the kicker—the winner of the hole-in-one will receive a horse as a prize! If a horse doesn't fit your lifestyle, no worries. Indradhara Bista confirmed that an alternative cash prize of 1 lakh rupees will be available.
Additional Awards
Runner-Up Prize
Best Gross Score
Closest to the Pin
Longest Drive
Birdies
A Tradition of Excellence
The Golf Challenge isn't a new phenomenon. Last year, the inaugural event was also held in Lomanthang's high-altitude grounds. Shyam Lama emerged as the winner, and the tournament successfully established a world record for the golf course of Lomanthang.
Why You Shouldn't Miss It
If you're a golf enthusiast looking for an extraordinary experience, this is it. Not only will you be part of a world record-setting event, but you'll also get to enjoy the stunning natural beauty of Upper Mustang. So, gear up for a golfing adventure that promises to be as scenic as it is challenging!
Don't miss out on this high-altitude golfing experience of a lifetime!
Competition
Mustang
Sports