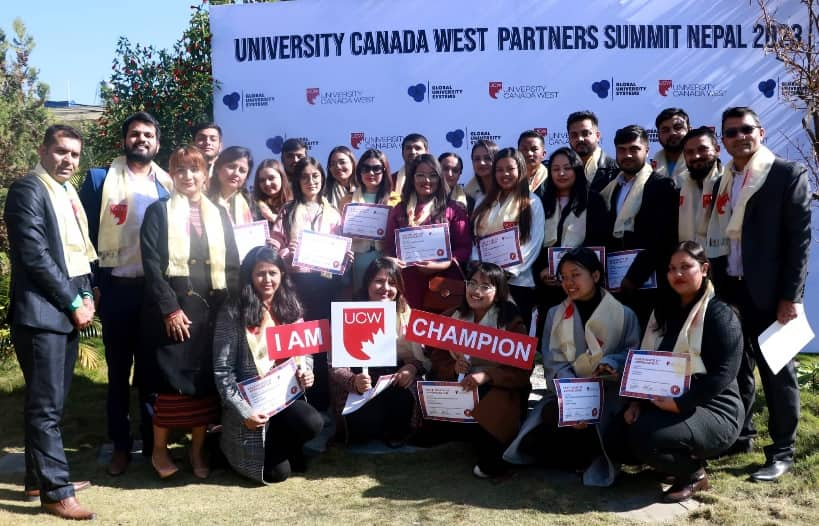 A one-day interaction program with academic counselors at the University of Canada West in Vancouver, Canada has been completed. In the program held at Dream Garden Resort located in Chapali of the capital; Dipansh Singla, director of South Asia, Africa, and Middle East Asia of the University of Canada West, discussed with the counselors about the educational system of the university as well as the services provided for international students. He also informed that there are many opportunities for Nepali students in Canada.
Likewise, Netra Koirala, coordinator of the program and senior business development manager of the university, thanked all the councilors present and emphasized that they should cooperate in the future.
At the end of the program, certificates were awarded to all attendees.