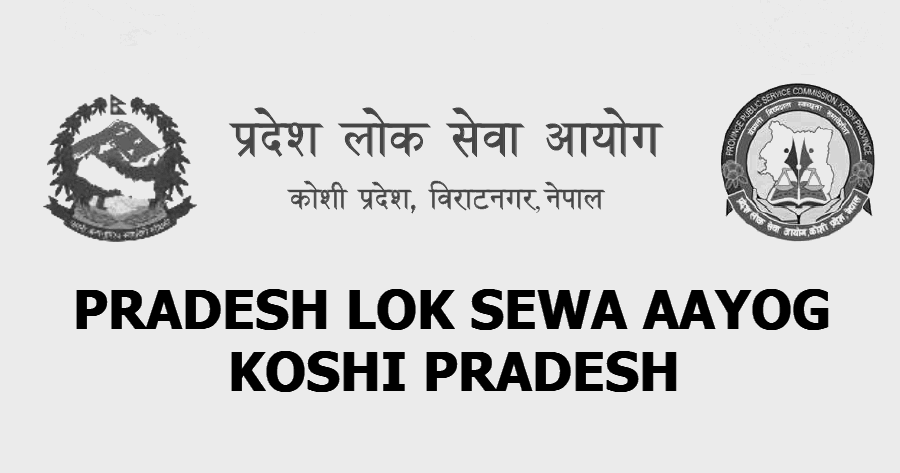 Koshi Pradesh Lok Sewa Aayog Announces Second Phase Exam Center of 6th Level Officer
The Province Public Service Commission of Koshi Pradesh, located in Biratnagar, Nepal, has released Notice No. 168/079-80 dated 2080/02/21. This notice pertains to the upcoming examination for Officer Level VI and Level II positions in the Administration Service, General Administration/Accounts Group.
Important Details of the Notice:
Examination Center: The Commission has established an examination building in Biratnagar for conducting the written examination.
Advertisement: The examination is being conducted for the Officer Level posts in the Local Government Service Internal Administration Service, General Administration Group. The advertisement for these positions was published by the Province Public Service Commission, Koshi Province, under Advertisement No. 6-8/2079-80 (Open and Inclusive).
Application Process: Candidates interested in applying for the Officer Level posts had to submit their applications through the online application system of the Province Public Service Commission.
Written Examination: The examination will be conducted in two stages. The first stage, which has already taken place, served as a qualifying round. Candidates who have successfully cleared the first stage will proceed to the second stage, which is the competitive written examination.
Examination Schedule: The Commission has set a pre-determined examination program for the second stage. The competitive written examination will be held on a specific date, time, and place, as per the schedule provided by the Commission.
Important Instructions for Candidates:

Admit Card: Candidates must have their admit cards with them to be admitted to the examination. Admit cards will not be distributed at the examination hall.
Reporting Time: Candidates are required to arrive at the examination building one hour before the scheduled exam time. This will allow sufficient time for locating the exam room.
Prohibited Items: Mobile phones, smartwatches, and other similar electronic devices are strictly prohibited in the examination hall.
Writing Material: Only black ink should be used while filling out the answer sheet.
Identification Documents: Candidates must bring their citizenship certificate, voter's identity card, vehicle driver's license, or any other government-issued photo identification card when coming to the examination center. One of these documents is mandatory.
Examination Postponement: In the event of an unexpected holiday on the examination day, the examination will proceed as scheduled, unless the Commission provides prior notice of postponement.
The Province Public Service Commission aims to ensure a fair and transparent selection process for these Officer Level posts. Candidates are advised to adhere to the instructions mentioned in the notice and prepare accordingly for the upcoming competitive written examination.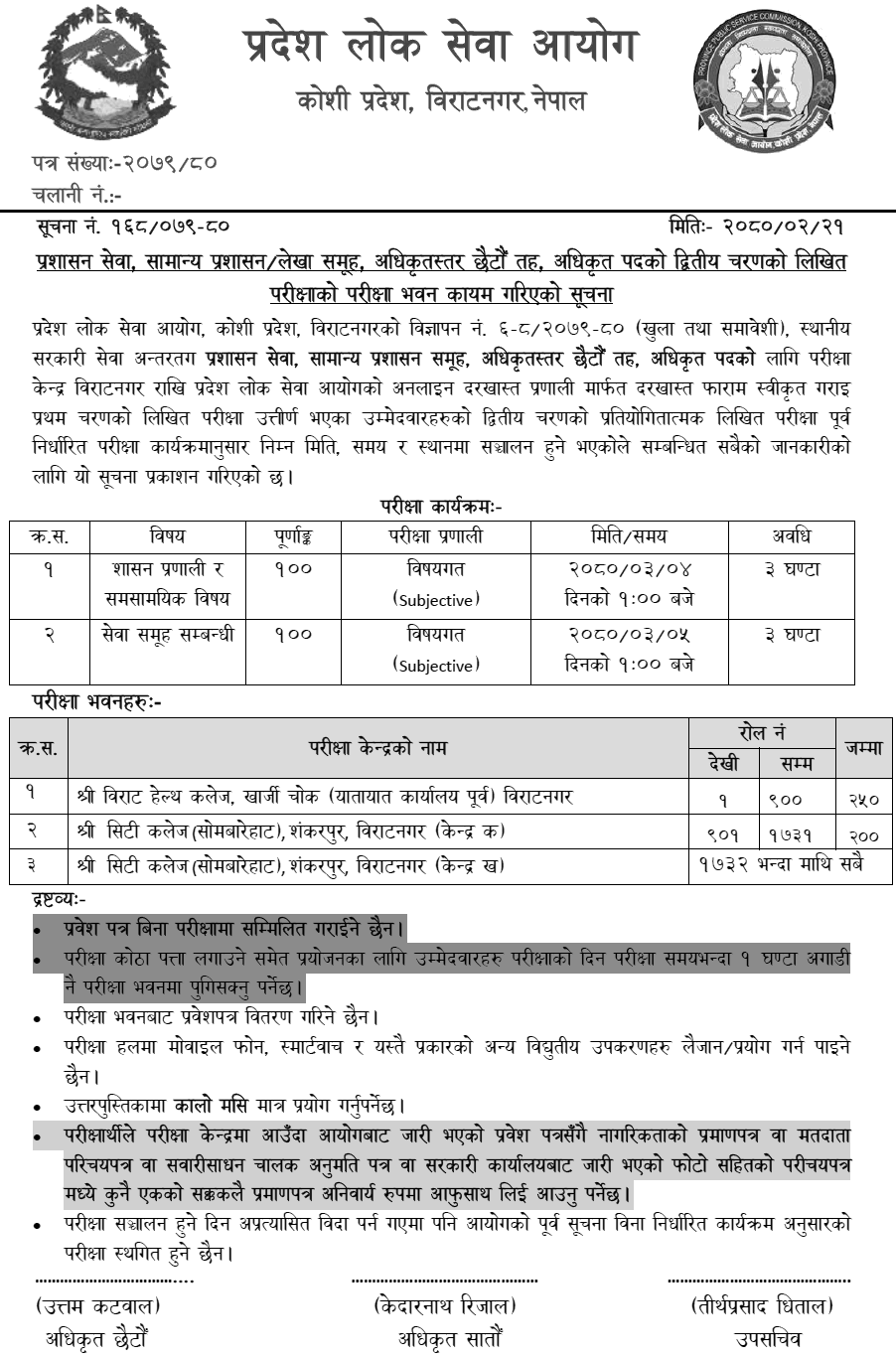 PPSC Koshi
PPSC
Exam Center
Koshi Pradesh