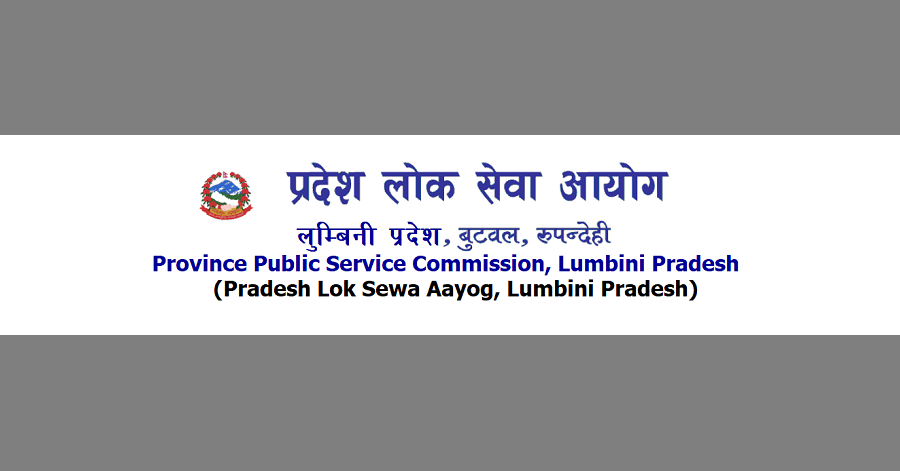 Lumbini Pradesh Lok Sewa Aayog 5th Level Admin Assistant Second Phase Exam Programs: Province Public Service Commission, Lumbini Province, Written Examination Operation and Results Publication Branch notice for 5th Level Administrative Assistant Second Phase Written Exam programs Details.
Advertisement No. ADM50001-50004 / 2078-79 of Nepal Administration Service, General Administration Group, Assistant Level 5th Level (Non-Periodic) under Province Civil Service as per the pre-determined examination schedule of the Commission for open and inclusive posts; This information has been published for the purpose of conducting the second phase of written examination in compliance with the standards of health protection prescribed by the Government of Nepal.
Exam date:
Second Paper: 2078-11-20 at 2:00 p.m.

Third Paper: 2078-11-21 at 2:00 p.m.
Examination Center and Number of Candidates:
1) Roll Number 1002-2179 - Shree Kanti Secondary School, Hat Bazaar Line, Butwal, "A" Center- 200
2) Roll Number 2181-3229 - - Shree Kanti Secondary School, Hat Bazaar Line, Butwal, "B" Center - 200
3) Roll Number 3233-4299 - Shree Kanti Secondary School, Hat Bazaar Line, Butwal, "C" Center -159
PS:
1) It is mandatory to bring the admission card when coming for the exam. Admission will not be included in the examination without a ticket. Candidates must arrive at the examination hall at least one hour before the commencement of the examination along with the admission card, citizenship certificate, or identity card with a photo issued by the government body.
2) Bags, books, copies, documents, mobiles, smartwatches, and electronic devices are prohibited inside the examination hall.
3) Candidates should use only black ink pen in the examination.
4) The examination will be conducted as per the schedule determined by the Commission. The examination will not be postponed as per the schedule without prior notice of the Commission.
5) You will not be able to use the calculator in the exam
6) Candidates should come to the examination center with a face shield/mask for their own purposes and also bring a sanitizer considering the infection of Kovid-19. You will have to manage your own drinking water.
Date: 2078-11-11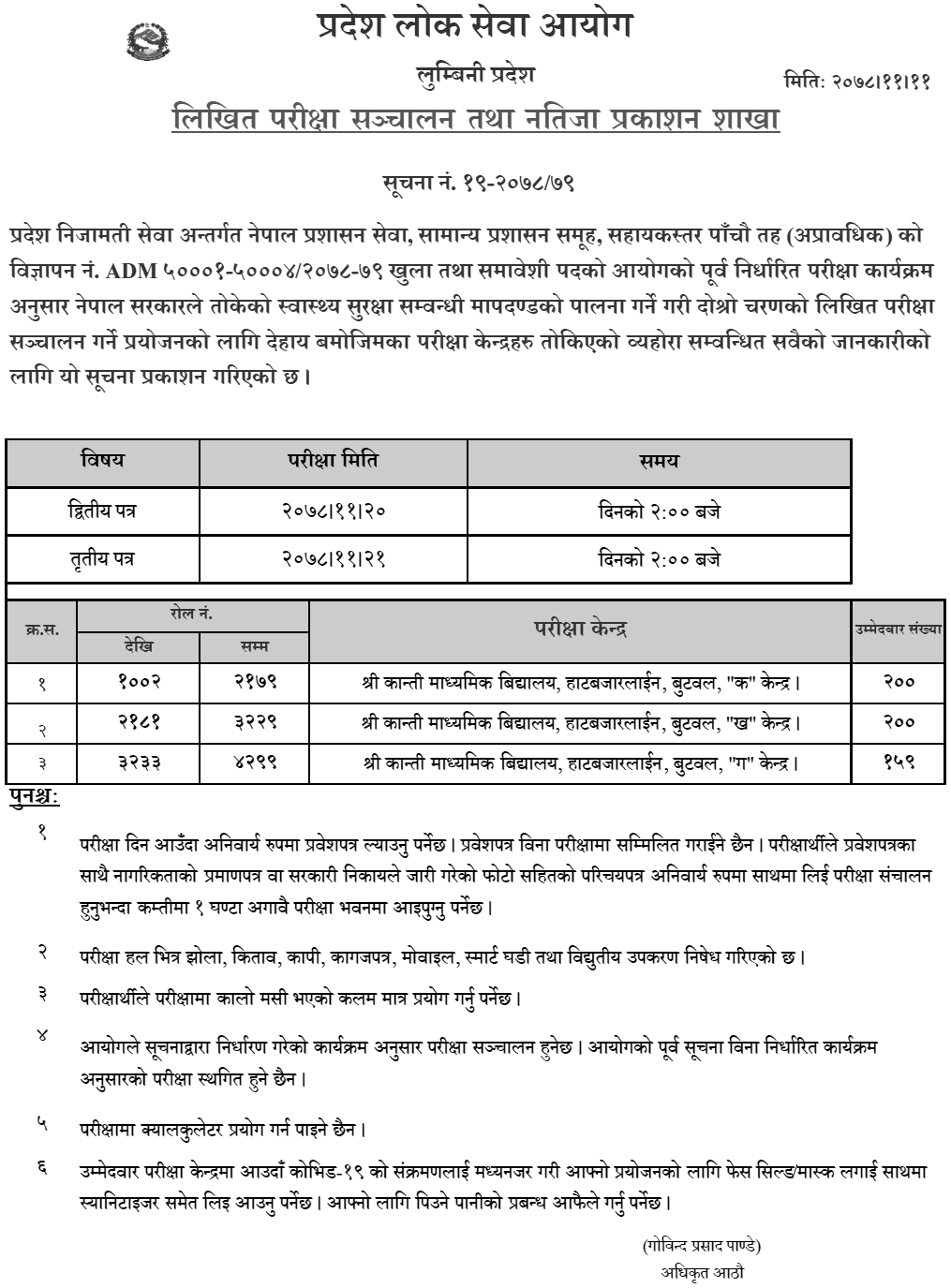 Exam Routine
Exam Center
Pradesh Lok Sewa Aayog
Lumbini Pradesh