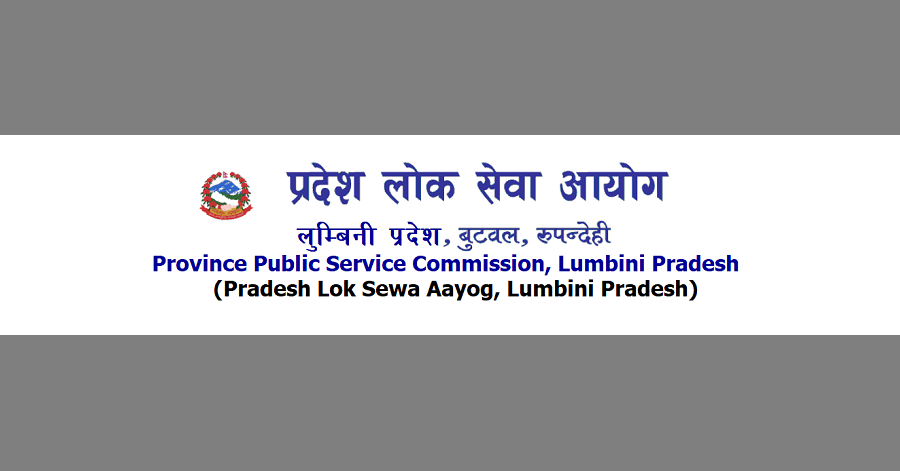 Notification of Examination Center for Assistant Level 4th Level (Technical) AHW/KoCheA Posts
Advertisement No. 51058-51062/079-80, Health Service under Local Government Service, Health Inspection Group, Assistant Level 4th Level (Technical) AHW/KoCheA Posts Designated Examination Center Notification
Advertisement No. 51040-51045/2079-80, Health Service under Province Civil Service, Health Inspection Group, Assistant Level 4th Level (Technical) AHW/KoCheA Posts Designated Examination Center Notification
The Province Public Service Commission, located in Lumbiti Province Office, Butwal, Nepal, is responsible for organizing the written examination and publishing the results for the Assistant Level 4th Level (Technical) AHW/KoCheA posts in the Health Service under the Local Government Service and Province Civil Service's Health Inspection Group. The notification for the designated examination centers has been issued to provide important information to all the concerned candidates.
Written Examination Details
Notification No.: 135-079-80 Date: 2080/02/07
The written examination for the open and inclusive posts of the Health Service under Province Civil Service, Health Inspection Group, Assistant Level 4th Level (Technical) AHW/KoCheA will be conducted on 2080/02/20, Saturday, starting at 8:00 AM. It is essential for candidates to carefully note the date and time of the examination.
Important Instructions for Candidates
Admit Card: All candidates must bring their admit card to the examination center on the day of the exam. Without the admit card, candidates will not be allowed to enter the examination hall. Additionally, candidates must also carry their citizenship certificate and arrive at the examination hall at least one hour before the scheduled start time.

Prohibited Items: Candidates are strictly prohibited from bringing bags, books, copies, documents, mobile phones, smart watches, or any electronic devices into the examination hall.

Answer Sheet: The answer sheet will be based on OMR (Optical Mark Recognition) technology. Candidates should use a pen with black ink for marking their answers on the sheet.

Exam Schedule: The examination will be conducted as per the schedule determined by the commission. The exam will not be postponed unless prior notice is issued by the commission.

Question Paper "Key": Candidates must write the "key" of the question paper they received during the objective test on their answer sheets. Failure to do so will result in automatic cancellation of the answer sheet.

Calculators: The use of calculators during the exam is strictly prohibited.

Admit Card Download: Candidates who are unable to download the admit card can still attend the exam by reaching their respective exam center one hour before the scheduled start time and obtaining a copy of the admit card.
It is important for all candidates to adhere to these instructions and guidelines for a smooth examination process. The Province Public Service Commission wishes all the candidates the best of luck for the upcoming examination.
PPSC Lumbini
PPSC
Notice
Exam Center
Lumbini Pradesh