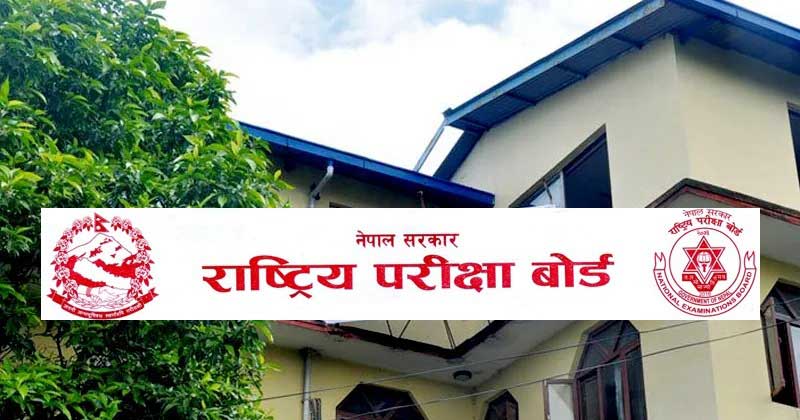 Government of Nepal National Examination Board Examination Control Office (Class 11 and 12) Sanothimi, Bhaktapur Information regarding filling up of examination application form for Grade Increment candidates of class 11
Candidates who have studied in class 11 in the affiliated secondary school/campus and have graded system (first two digits of registration number 74 or 75 or 76) with a grade of C or below in any subject and have joined the Grade Increment examination (without academic certificate) and partial (Students of the first two digits of the registration number 71 or 72 or 73 and have not yet passed any subject) on behalf of the (grading system) to submit the amount of the examination fee for the examination to be conducted in the year 2079 by the 21st of Magha 2078 and within that time Missed candidates are advised to fill up the examination application form in the format prescribed by the National Examination Board by paying the late fee within 2078 Magha end.
The concerned schools/campuses should collect the form filled by the students and submit the application form along with the bank voucher to the concerned office of the National Examination Board by 7th Falgun, 2078. It is also requested to fill in the examination application form according to the details.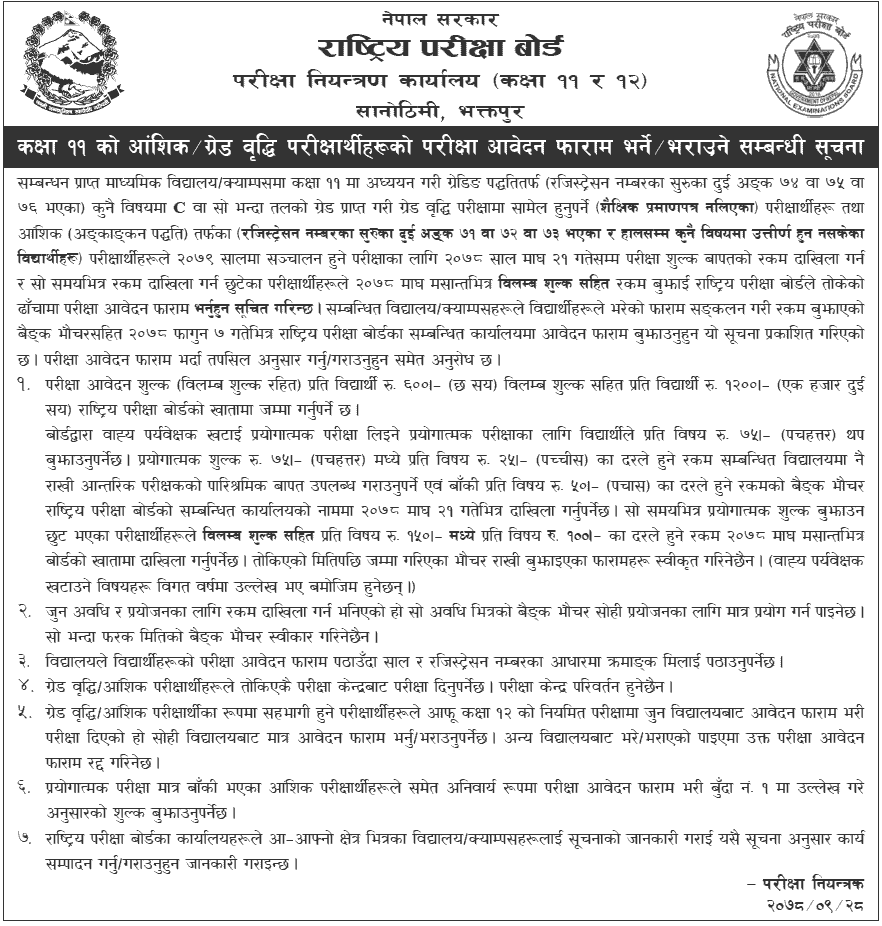 Notice
NEB Class 11
NEB