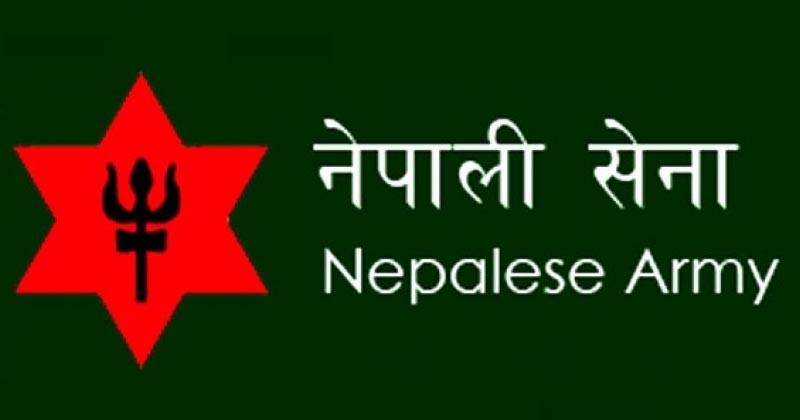 Nepal Army Sainya Post Written Exam Center Jumla 2080: Examination Building for Nepali Army Sainya Post Written Examination
Nepali Army Sainya post: The test will be conducted as per the Commission's pre-determined schedule. All candidates who have successfully passed the initial wearing, pre-medical, and physical examinations at the 24 Bahini Adda Devaldanda Barrack in Jumla are eligible to appear for this written test.
Date, Time, and Venue: To be announced
Contact Information:
Key Guidelines for Candidates
Pre-Examination Requirements
Arrival Time: Candidates are required to arrive at least 2 hours before the examination starts for biometric attendance.
Admit Card: An admit card is mandatory for entry into the examination hall.
Valid ID: Along with the admit card, bring a valid identity card issued by the Government of Nepal, which includes a photograph.
During the Examination
Writing Instrument: Use only a dot pen or pen with black ink for marking the answer sheet.
Objective Questions: For multiple-choice questions, mark your answers as A, B, C, or D in capital letters. Only these will be recognized as valid answers.
Prohibited Items and Behavior
Electronic Devices: Mobile phones and other electronic gadgets are not allowed in the examination hall.
Conduct: Any activity against the dignity of the examination in the examination hall and toilet is strictly prohibited.
General Instructions
Holiday Clause: The examination will take place as scheduled, even if the date falls on a public holiday, unless otherwise notified by the Commission.
Compliance: Follow all instructions given by the manpower employed during the examination.
For more information, please refer to the official PSC Nepal website or contact us through the provided channels.
Notice No: 10/080-81
Dated: 2080/05/12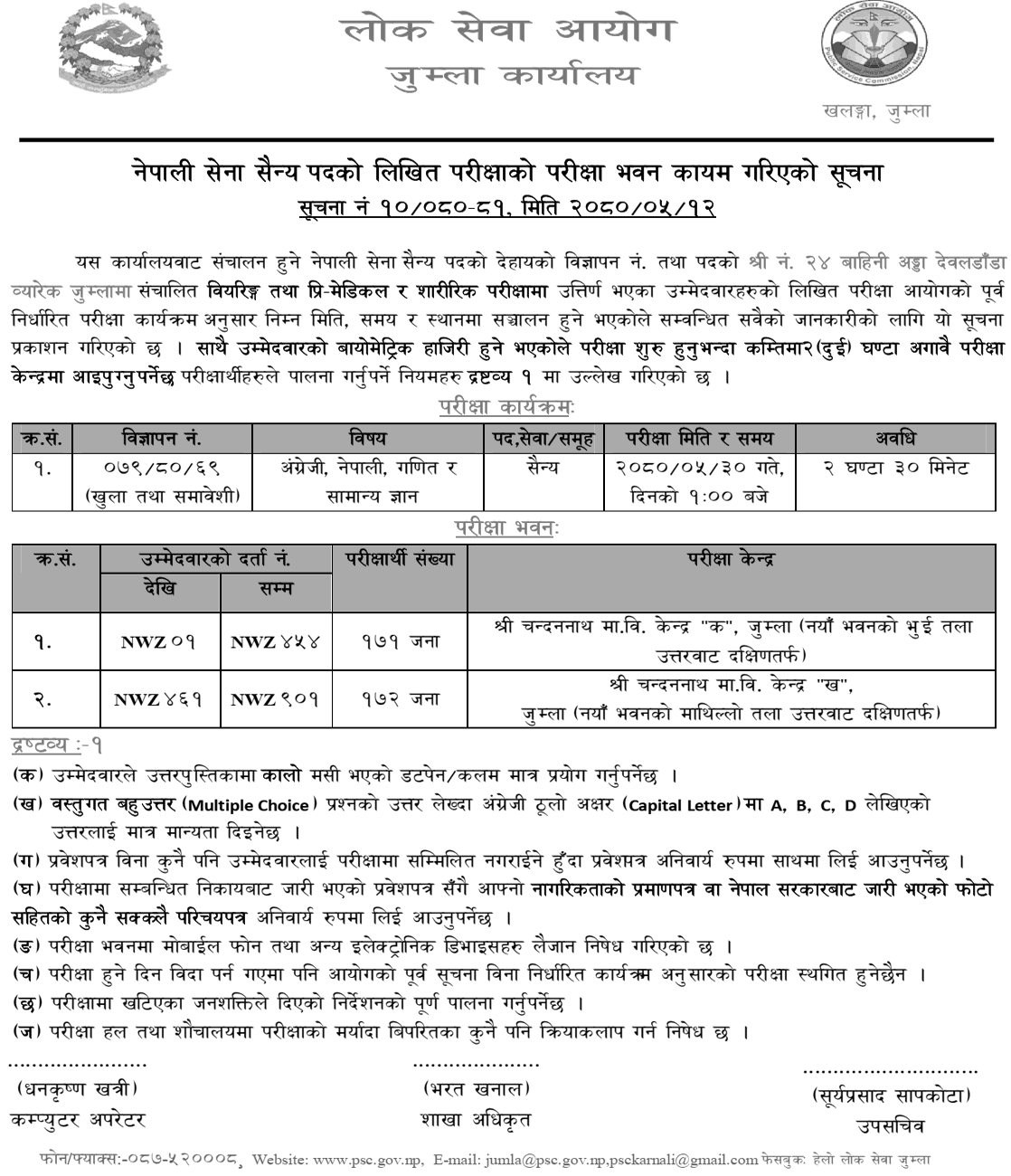 Notice
Exam Center
Jumla
Nepal Army Exam
Nepal Army