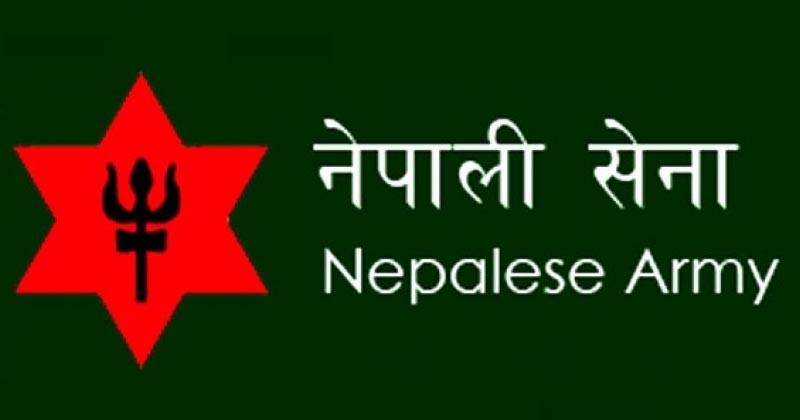 Nepali Army Sainya Post Written Examination Center Hetauda
The Public Service Commission, Hetaunda Office, in collaboration with the Nepalese Army, has released important information regarding the written examination for the Sainya post. This notice serves as a comprehensive guide for all candidates who have been selected for the written examination. Please read the details carefully to ensure you are well-prepared for the exam.
Key Dates and Information
Notice Number: 34/080-81
Date of Notice: 2080/05/15
Exam Date and Time: 2080/05/30 at 1:00 p.m.
Duration: 2 hours 30 minutes
Examination System: Objective and Subjective
Subjects Covered: English, Nepali, Maths, and General Knowledge
Examination Centers
Roll No. MDW 01 to MDW 463: Siddharth Secondary School, Municipal Road, Hetaunda, Center (A)
Roll No. MDW 464 to MDW 715: Siddharth Secondary School, Municipal Road, Hetaunda, Center (B)
Guidelines for Candidates
General Guidelines
Admit Card: No candidate will be admitted without an admit card.
Arrival Time: Candidates must arrive at the designated exam center at least 2 hours before the exam starts.
Ink and Writing Tools: Only black ink is permitted, and lead pens cannot be used.
Electronic Devices: Mobile phones and electronic devices are strictly prohibited. Calculators are also not allowed.
Objective Questions
When answering multiple-choice questions, only answers written in capital letters A, B, C, D will be recognized.
Special Cases
Health Precautions: Due to the ongoing risk of communicable diseases, candidates are required to bring their own masks, sanitizers, and drinking water.
COVID-19 Arrangements: Special examination centers will be arranged for candidates who are infected with COVID-19.
Unexpected Holidays
If there is an unexpected holiday on the day of the examination, the examination will proceed as scheduled without prior notice.
Contact Information
For further queries, candidates can contact the office at phone numbers 057-520302, 526822 or mobile number 9855019302. Alternatively, you can email at [email protected].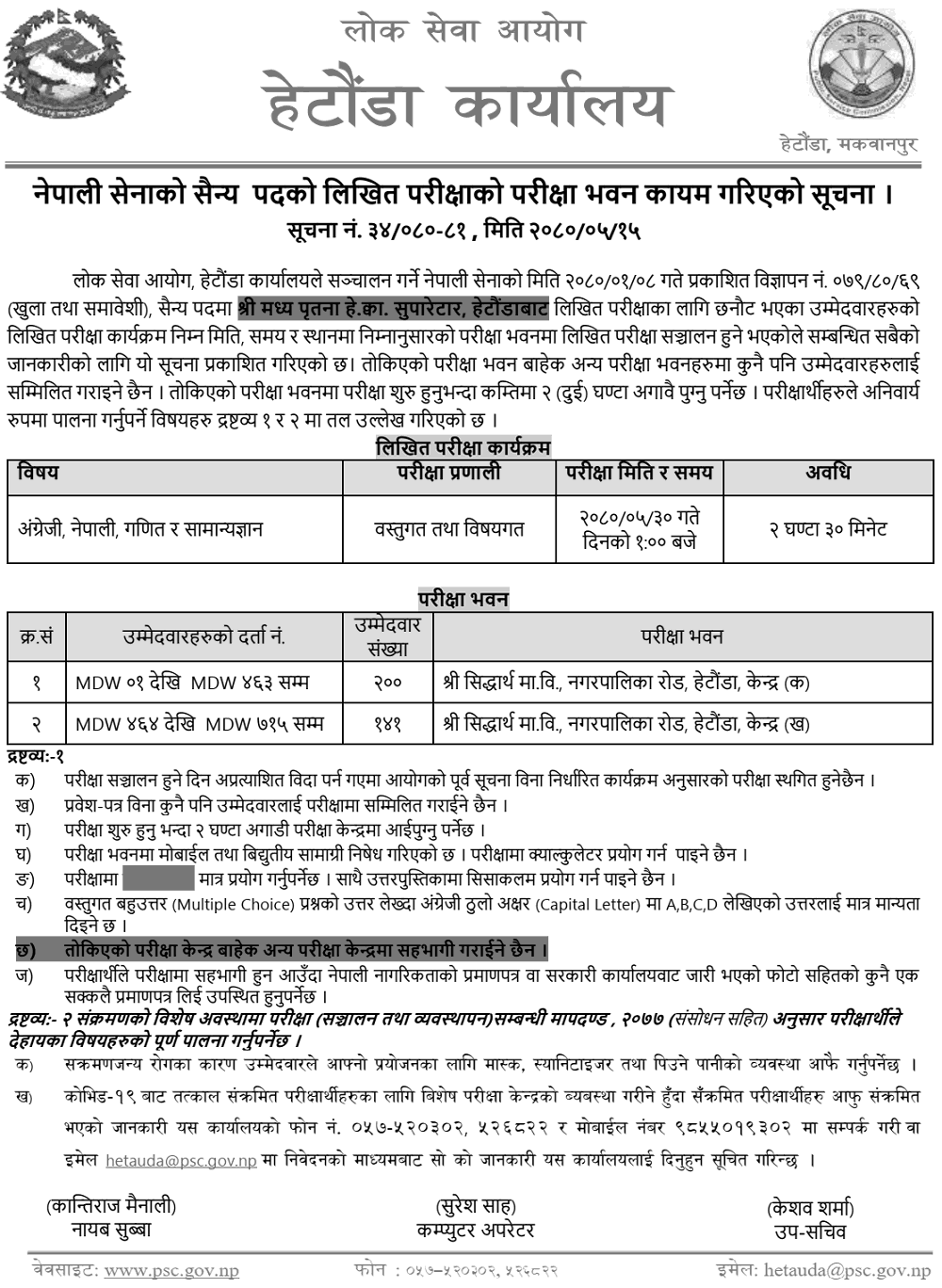 Nepal Army Sainya
Hetauda
Exam Center
Nepal Army Exam
Nepal Army