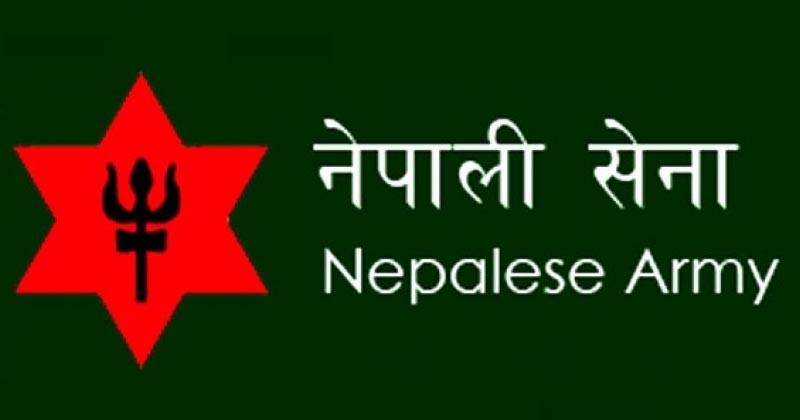 Nepali Army Sainya Post Written Exam Center Pokhara 2080: Important Guidelines and Information
If you have successfully passed the physical fitness and preliminary health test for the Nepali Army, Your next step is the competitive written test. This notice aims to provide you with all the essential information you need to know before appearing for the examination at Paschim Pritna Headquarter, Bijaipur Barracks, Kaski.
Examination Schedule and Venue
The written test will be conducted as per the schedule mentioned in the Nepali Army advertisement, regardless of unexpected holidays. Note: The exam will not be postponed under any circumstances without prior notice from the Commission.
What to Bring to the Exam
Admit Card: Mandatory for entry into the examination hall.
Government-Issued ID: Nepali citizenship certificate or any other government-issued certificate with a photograph.
Prohibited Items
Bags
Mobile Phones
Calculators
Smart Watches
Any other electronic items
Writing Guidelines
Ink: Use only black ink for writing.
Answer Format: For multiple-choice questions, answers must be written in capital letters (A, B, C, D). Using lowercase letters will not be recognized.
Penalty for Wrong Answers: A deduction of 20% marks for each wrong answer in multiple-choice questions.
Special COVID-19 Guidelines
Due to the ongoing pandemic, candidates must adhere to the following:
Arrive at the examination center two hours before the exam starts.
Masks are mandatory.
Bring your own sanitizer and drinking water.
Maintain physical distancing and follow all safety protocols.
Follow instructions from the staff at the examination center.
Do not gather or talk in groups.
For candidates infected with COVID-19, special arrangements have been made. Contact mobile number 9856085145 or 9862047520 for more information.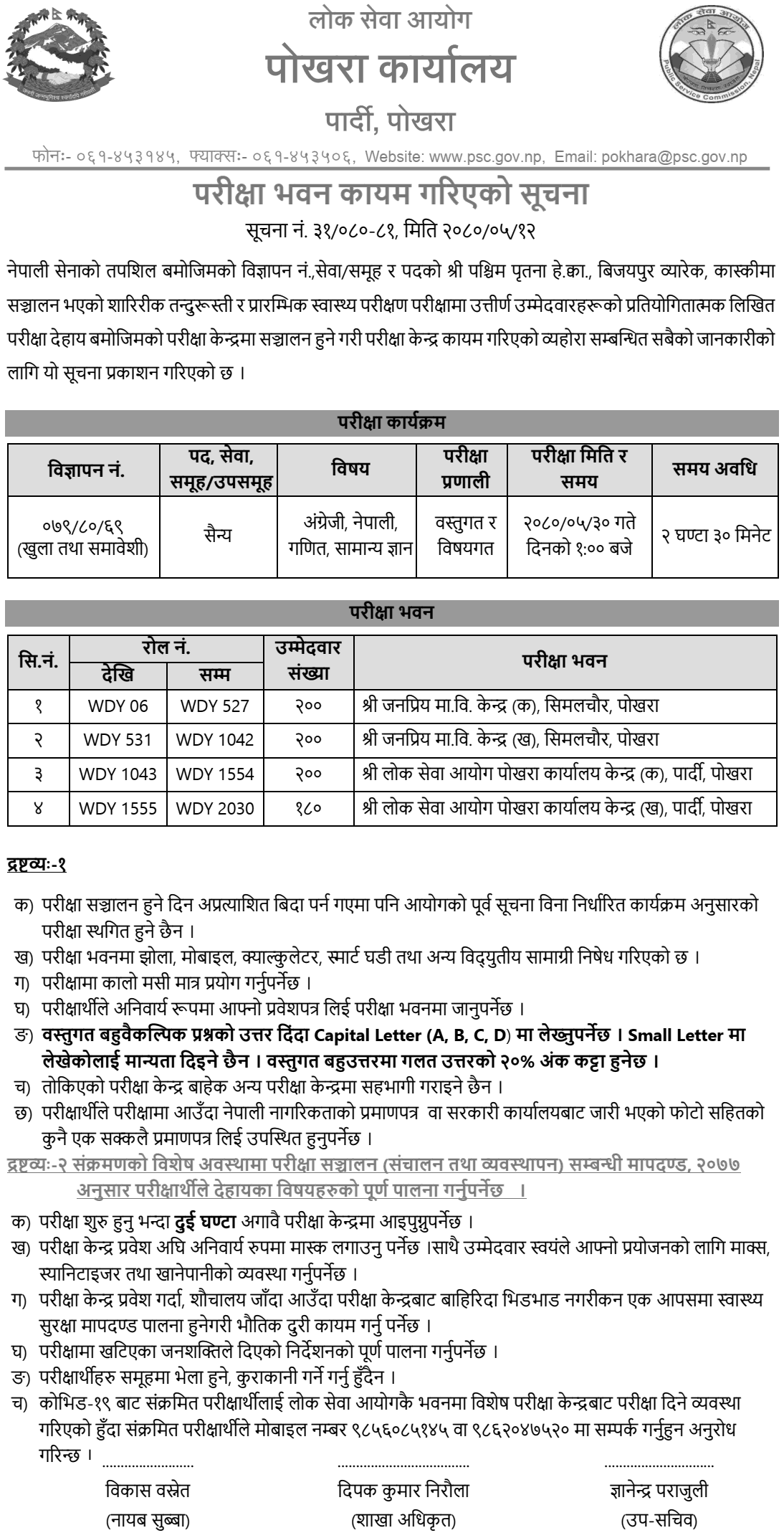 Nepal Army Sainya
Exam Center
Pokhara
Nepal Army Exam
Nepal Army