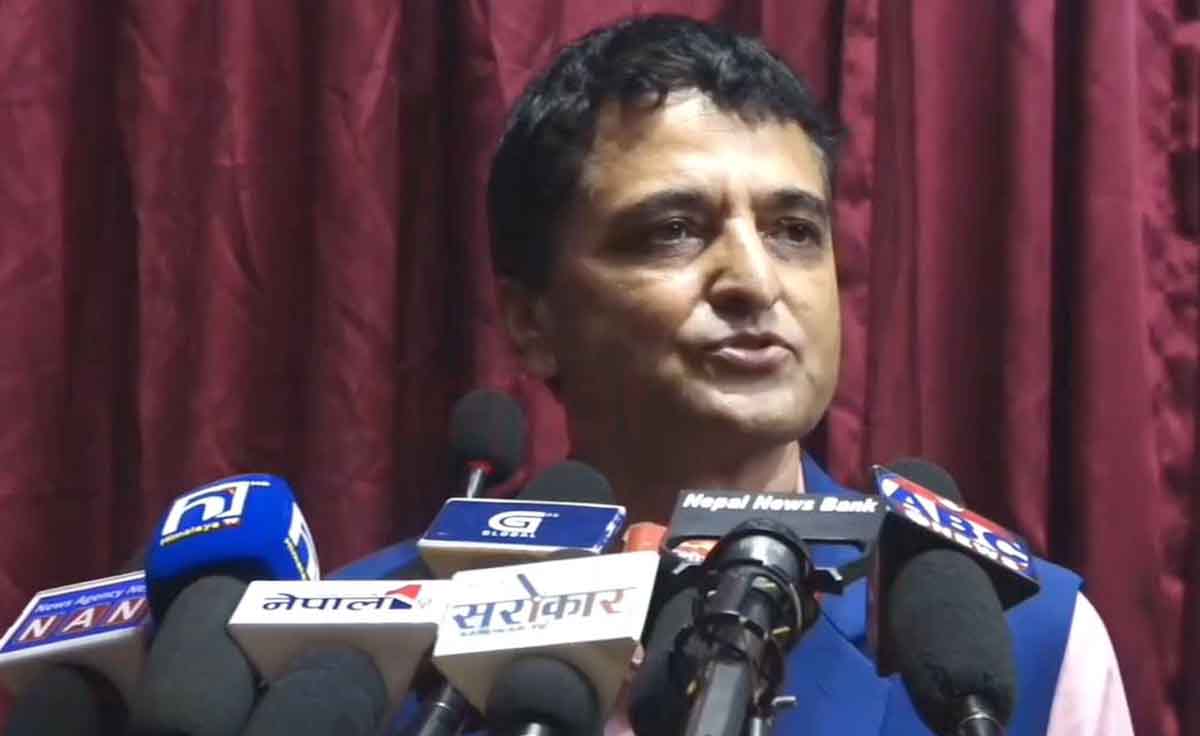 CPN (UML) secretary Yogesh Bhattarai has said that the educational system of community schools across the country should be improved.
On Wednesday, while speaking at an interactive program on the mobilization of skilled manpower for the prosperity of the nation organized by the Central Committee of UML, a close fraternal organization of the UML, he said that 80 percent of the students studying in public schools should be serious about the education achieved.
While saying that the starting point is education and developed countries have emphasized more on it and also mentioned that education is under the responsibility of the state.
He said, "80 percent of students are in public schools. There are a few more in private. If 80 percent of the manpower is not made skilled, the balance of skilled manpower on one side will not be balanced. Whether in China, a socialist country or in a capitalist country, education is the full responsibility of the state."
He says that the results of private schools are better than public schools. "Where the teachers are made permanent, there is also a festival, annual leave, clothing, allowances, and post-retirement pension. Private where the pay is 50 percent less than the public, if you don't like it, you will be fired the next day, and there is no guarantee of a job. If the base of 1 to 12 is not good, how is it good? He said that it has deteriorated a little bit, don't live in the country of spare", it has a direct effect on world schools as well.
He said that the number of Nepalese students going to study in Australia, a country where education is a major part of production, is in the third place and more than 100 billion capital has migrated. Along with this, while saying that Japan and Canada are doing educational trade with Nepal, he made it clear that investment in the education sector should be increased in the country.
"Therefore, more investment should be made in school education. Not even 11 percent of the budget. When 20 percent of the budget and 6 percent of the GDP should be invested in education, it is a stark truth. That 11 percent goes to the teacher's salary", he said.
Saying that the revolution started in the country in 2007 BS, he expressed his dissatisfaction that the federal education law and policy could not come. He said that student organizations including Aneraswaviyu should take special interest and initiative in these matters.