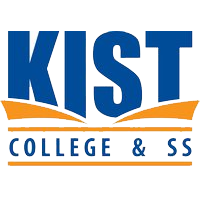 Since 2054, Kist College has started teaching management in classes 11 and 12 to produce manpower that has become indispensable in different sectors of society. The results of the Plus Two and other levels of the college are also excellent. The college's library, laboratories, etc. are probably among the best in Kathmandu.
With the commitment to the quality of study and teaching, the college has placed special emphasis on the overall personality development of the students. Starting from the year 2052, Kist College has reached the pinnacle of progress in two decades.
In addition to regular study-teaching, the college has focused on expanding the potential of students through various extra-curricular activities. Taught by excellent and experienced teachers, this college emphasizes student-centered teaching and learning for excellent results.
The college also provides free preparatory classes to the students of class 12 to help them to study medicine, engineering, and management higher education. This college is an excellent destination for students, offering BBA, BIM, BIT, BBS/BSc Microbiology for undergraduates, and MBS/MSc Microbiology for postgraduates.