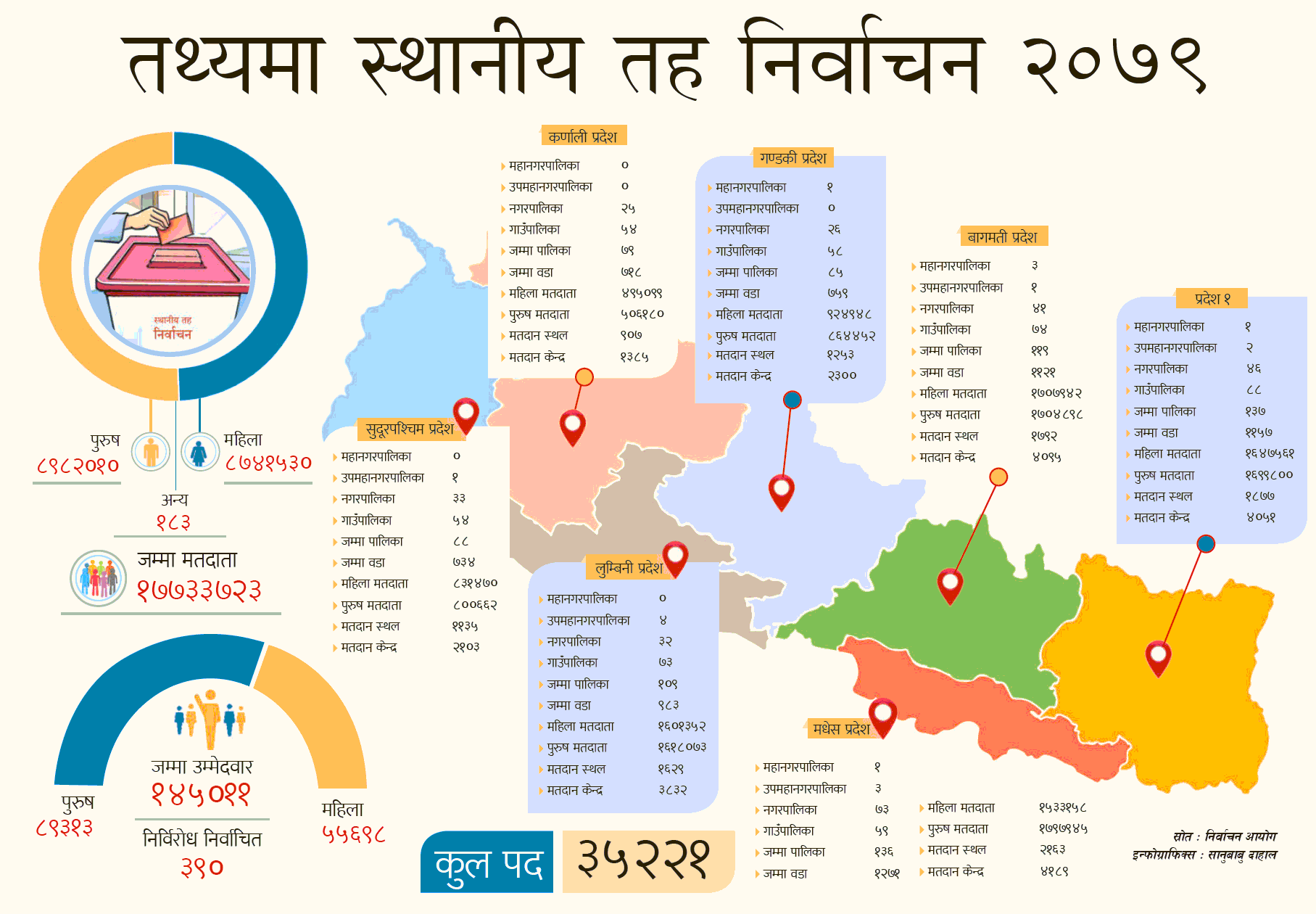 Voting for the local level election has started all over the country simultaneously. Today, the local elections are being held in one phase for the first time.
Voting starts from 7 am in 21955 polling stations in 10756 polling stations across the country. Voting will continue till 5 pm today. Voters are queuing at the polling booths to elect their representatives.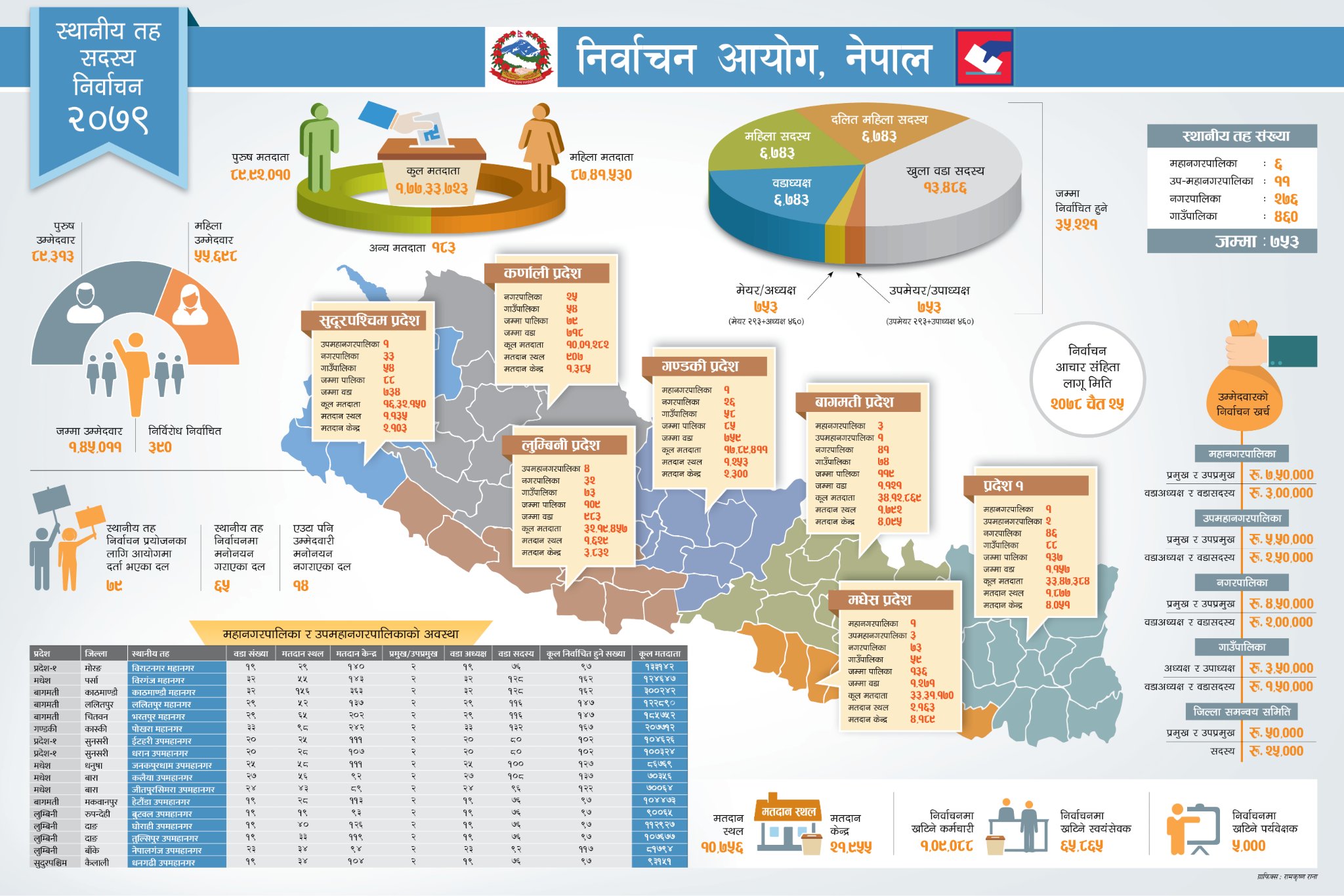 A total of 35,221 local level chiefs/deputy chiefs, chairpersons / vice-chairpersons, ward chairpersons, Dalit women members, women members, and open ward members will be elected in today's historic election.
Under this, 293 chiefs and deputy chiefs in 6 metropolitan cities, 11 sub-metropolitan cities, and 276 municipalities, one / one chairperson and vice-chairperson in 460 rural municipalities, ward chairpersons in 6,743 wards, the same number of women and Dalit women members, and 13,486 open ward members will be elected.
There are a total of 1,77,33,723 voters including 89,92,010 men, 87,41,530 women and 183 others in the local level election. In this election, adult voters who have completed 18 years of age till Thursday have got the opportunity to vote.
There are 3347348 voters in Province 1, 3331170 in Madhes, 3412869 in Bagmati, 1789411 in Gandaki, 3219457 in Lumbini, 1012282 in Karnali, and 1632150 in Sudurpashchim. A total of 145,011 candidates including 89,313 men and 55,698 women are candidates in the election.
The Election Commission has estimated that one voter has cast his or her vote within at least one minute. According to the Joint Spokesperson of the Commission, Surya Prasad Aryal, it was estimated that one person would have cast his vote within at least one minute.
In the current local elections, it may take an average of 40 to 50 seconds to cast your vote. This can take up to 1 minute at most. After verifying the name at the polling station and taking the ballot paper, it does not take more than 5 minutes for all the activities till returning to the polling station.
According to the Election Commission, the process will take about 7-8 minutes from the time of entry to the exit of a voter.