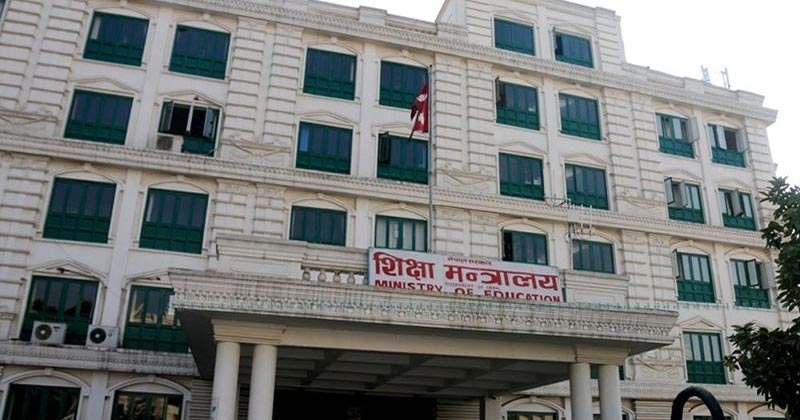 Major Amendments in School Education Act Bill 2080
With the landscape of education undergoing constant changes, the Government has taken an important step forward by amending the School Education Act Bill 2080. Introduced by Education, Science and Technology Minister Ashok Kumar Rai, the bill aims to modify and unify various school education laws. This article demystifies the key aspects of this new legislative action, and how it impacts schools, teachers, and the general administration of education in the country.
Voluntary Registration for Private Schools
Before: Private schools were required to register under the Companies Act.
Now: The bill facilitates private schools to voluntarily register under the Educational Guthi (Trust).
The shift to a voluntary system is significant as it grants private schools greater autonomy, aligning with the demands of private school federations.
Addressing Stakeholder Concerns
After the registration of the bill in Parliament on Tuesday, August 1, 2023, certain aspects led to public controversy. In response, Prime Minister Pushpa Kamal Dahal coordinated with Deputy Prime Minister Purna Bahadur Khadka to create a problem-solving committee. This committee included major stakeholders like the Education Minister, Education Secretary, Finance Secretary, and Law Secretary. Their discussions led to several beneficial amendments.
Establishment and Operation of Schools
Public Schools: The law mandates local governments to make necessary investments and resources for the establishment and operation of public schools.
Private Schools: Private institutions are not obligated to operate under the Educational Guthi, granting them increased flexibility.
Teacher Policies
Political Affiliation: Teachers will not be allowed to be members of any political party.
Category Levels: The existing three-level category system for teachers has been expanded to a four-level system.
Conduct: Teachers are prohibited from participating in political activities or elections, aiming to maintain the sanctity of educational environments.
School Management and Administration
Principal Selection: A three-member selection committee will oversee the appointment of school principals.
Examinations: Local governments will conduct class 8 exams, schools will handle class 10 exams, and the national board will oversee class 12 exams.
National Standards and Equality
According to the Ministry of Education spokesperson, Deepak Sharma, the new Act will align with the federal structure, setting the national standards for school education and maintaining equality and uniformity.
Overll, the School Education Act Bill 2080 represents a significant overhaul, aiming to address stakeholder concerns and update educational practices in line with modern needs. By providing greater autonomy to private schools, restructuring teacher policies, and introducing reforms in school administration, this bill is a significant step in enhancing the quality of education.
The amendments have also garnered approval from RB Katuwal, the general secretary of Pabson, thus highlighting the collaborative effort between the government and educational bodies to elevate educational standards.
The bill is not just a new chapter in educational legislation but a promise for a more inclusive and qualitative future for education in the country.
School Job