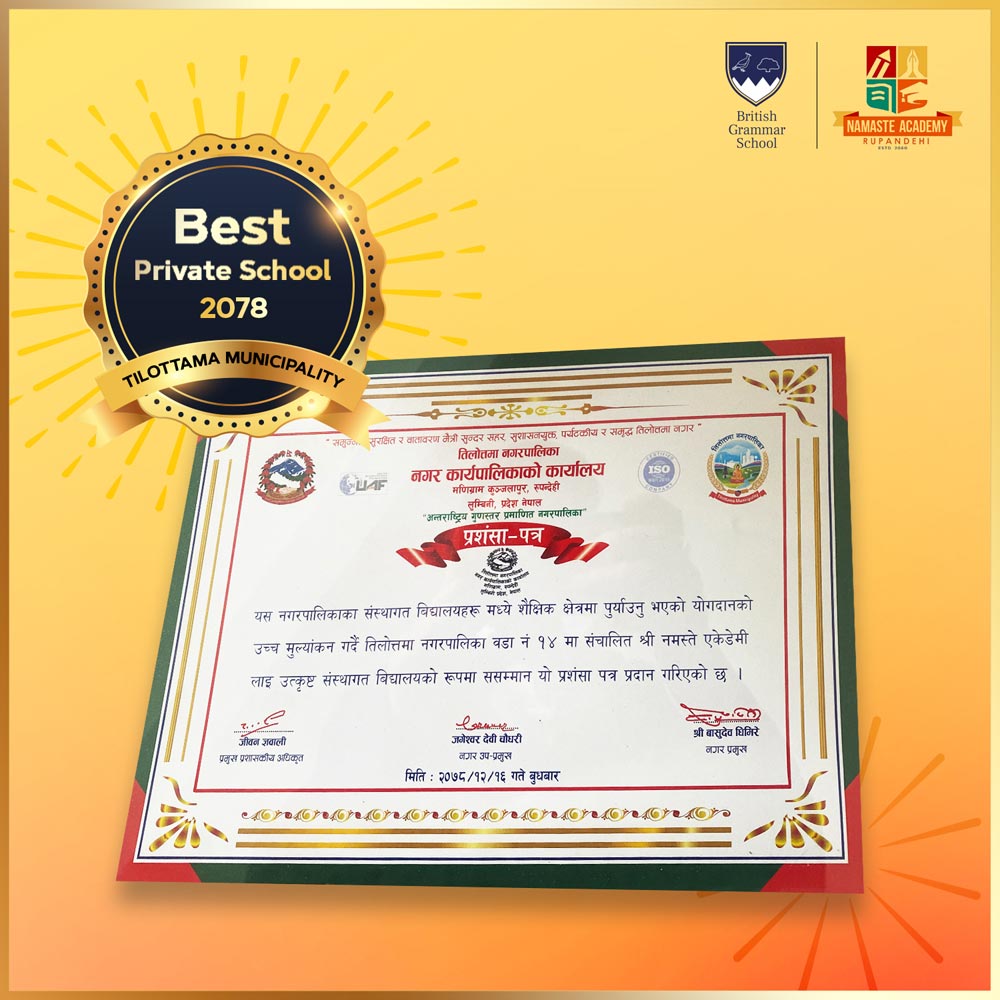 Namaste Academy is very glad to share that the Tilottama Municipality has officially recognized the institution as the "Best Private School in the Municipality".
Tilottama Municipality itself also won an award this year for being the best municipality in Nepal and so it is a great honor for Namaste to now be recognized as the top school in the region. This recognition was awarded to the Academy above the wealth of other schools in the area, due to the outstanding contribution that Namaste has made to the field of education.
Namaste Academy is now a part of The British Grammar School network, which is managed by The British College (TBC), in Kathmandu. TBC is the only BAC (British Council Accreditation) awarded Institution in the country and has been producing world toppers with their UK partner universities since 2011. Now, with this new British management, the Academy is determined to deliver an even higher standard of education.
Jigme Sherpa, Principal of Namaste Academy, said of the accolade, "We are delighted to receive this recognition. As a team, we are committed to continuously working towards the benefit of the students and providing education that meets the demand of the 21st century needs".