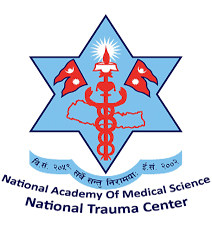 NAMS Convocation Ceremony Scheduled for October 5, 2023: A Milestone Event in Nepali Medical Education
The National Academy of Medical Sciences (NAMS) is gearing up for its much-awaited Convocation Ceremony, set to take place on October 5, 2023. The decision was finalized in the 27th Senate meeting chaired by Mohan Bahadur Basnet, the Minister of Health and Population and Vice-Chancellor of NAMS. This grand educational event marks not only a significant moment for the graduating students but also a milestone for Nepal's medical education system.
Key Decisions and Approvals:
Financial and Academic Reports: NAMS' financial and academic reports for the past three years were approved.

Appointment of Academic Council Members: A new lineup for the Academic Council has been established.

NAMS Act Amendment Proposal: Modifications to the NAMS Act have been greenlit.

New Member Hospitals: Bharatpur Hospital and Bheri Hospital have been officially accepted as NAMS member hospitals.

Senate Members: Two members from Rapti Institute of Health Sciences and Patan Institute of Health Sciences have been nominated as Senate members.
Who Will Be Honored?
According to Dr. Gyanendra Shah, the Registrar of NAMS:
Graduates from various disciplines such as nursing, MIT, and MCH will be honored.

Medical specialists with completed MD and MS degrees will also be inducted during the ceremony.
Budget Approval
It's important to note that the budget for this monumental event has been approved, ensuring that the convocation will be a grand affair.
Special Guests in Attendance:
The Senate meeting was a gathering of esteemed professionals including NAMS Vice-Chancellor Prof. Dr. Bhoondra Basnet, Rector Dr. Lochan Karki, Dean Dr. Ashis Dhungana, and other key figures in the health and education sectors of Nepal.
The upcoming NAMS Convocation Ceremony serves as a pivotal event for healthcare education in Nepal. With the latest approvals and nominations, the academy is poised for greater heights. As the date approaches, graduates and professionals alike are filled with anticipation for this hallmark event. Keep your eyes on this space for more updates on what promises to be a memorable day for all involved.
Convocation
Notice