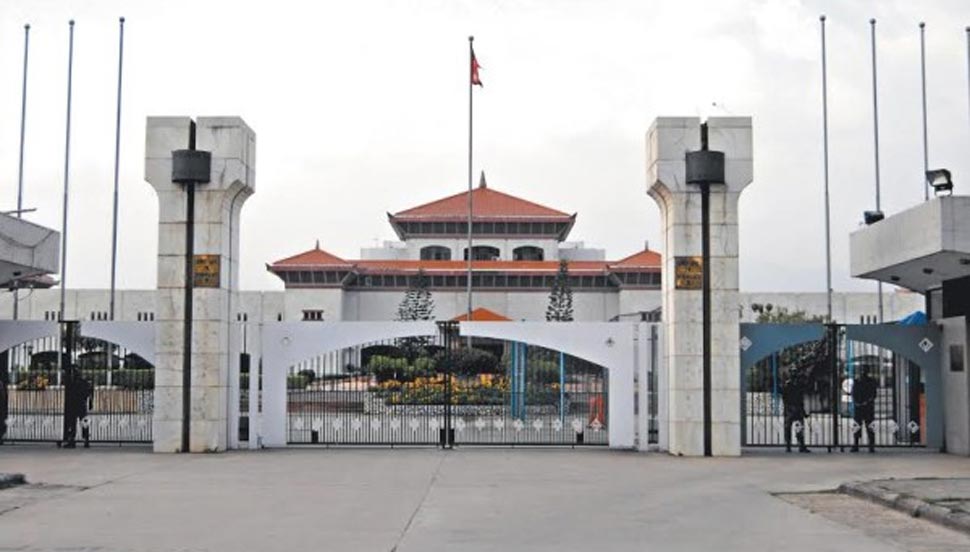 The second meeting of the National Assembly on Monday passed the Public Service Commission Bill 2078 with suggestions from the House of Representatives. On behalf of Prime Minister Sher Bahadur Deuba, Minister for Law, Justice, and Parliamentary Affairs Gyanendra Bahadur Karki had submitted a proposal to pass the bill with a message from the House of Representatives.
The bill was passed by a majority amid opposition from lawmakers from the main opposition party, the CPN (UML). A new act has been brought to make Nepal's public service efficiency and quality.
Chairman of the National Assembly Ganesh Prasad Timilsina told the House that the Act will come into force 31 days after its ratification.
Regarding the passed bill, Chairman of the Legislative Committee Parashuram Meghi Gurung said, "It has been amended as per the constitution. It specifically separates the bases and responsibilities of the State Public Service Commission and the Central Public Service Commission.
It has made the law of the Public Service Commission more systematic. Special provision has been made in the passed bill.
Special arrangements have been made to facilitate the candidates to participate in the examination conducted by the Commission due to disability or physical disability.
Provision has been made for the Central Commission to conduct examinations related to candidates if requested by the Province Public Service Commission. If the Province Commission needs any assistance in curriculum formulation, question paper preparation, or examination, the Central Commission will assist.
Provision has been made to consult with the Commission when transferring the employees who have acquired expertise in any specialized work working in the Commission and have special responsibilities to other offices.
Lok Sewa Aayog