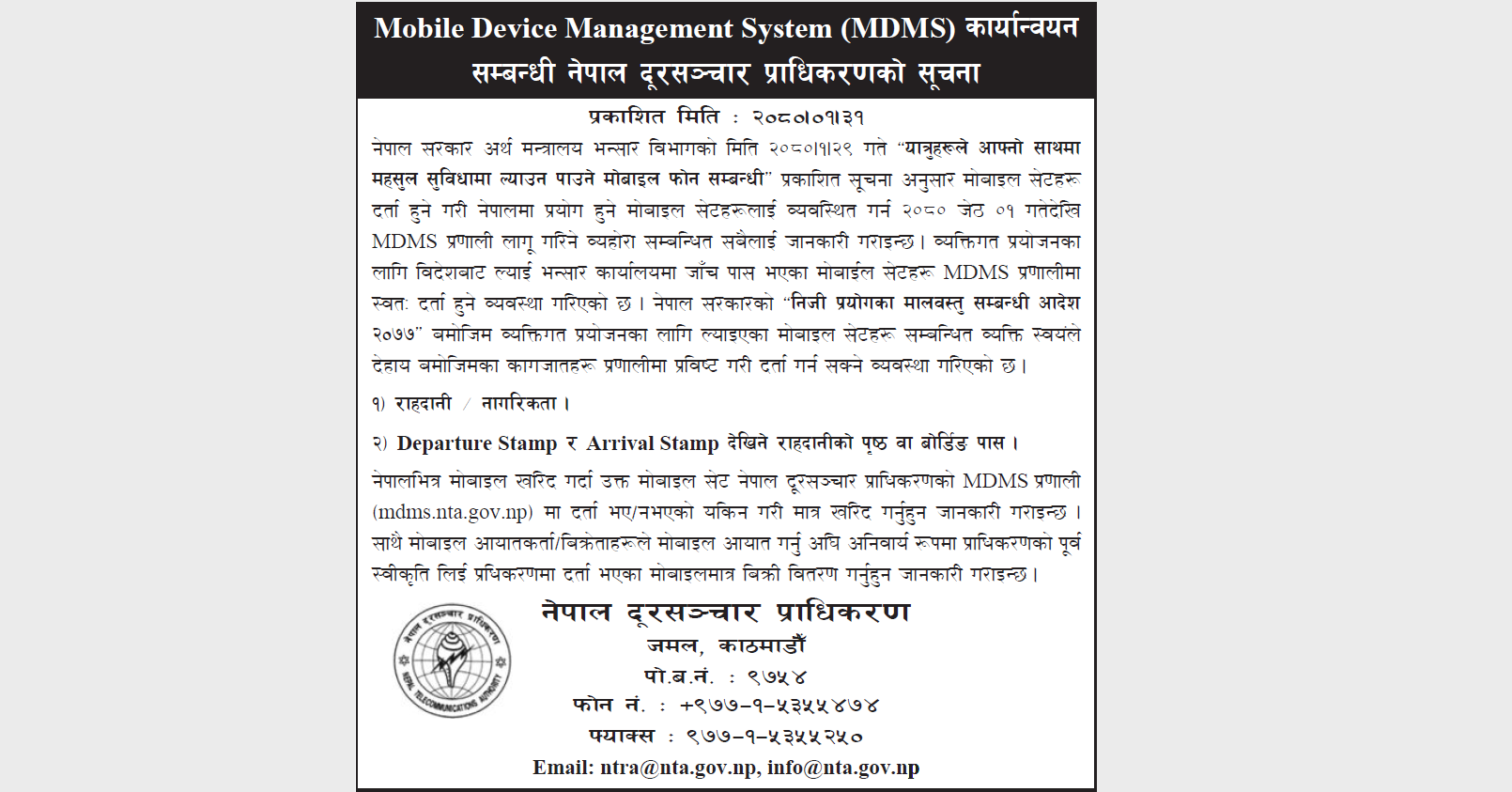 Notification of Nepal Telecommunication Authority: Implementation of Mobile Device Management System (MDMS) from 2080 Jestha 1 (15th May 2023)
Introduction The Nepal Telecommunication Authority (NTA) has issued a notification regarding the implementation of the Mobile Device Management System (MDMS). This system aims to effectively manage mobile devices used in Nepal by ensuring their registration and compliance with the government's regulations.
Key Dates and Requirements
The implementation of the MDMS system will begin from 01 Jestha 2080, as stated in the notification published by the Ministry of Finance of Nepal.
Mobile sets brought from abroad for personal use and have passed customs inspection will be automatically registered in the MDMS system.
Individuals are required to submit the following documents to register their mobile devices in the MDMS system:

Passport or Citizenship identification.
Passport page or boarding pass displaying Departure and Arrival Stamps.
Importance of Registering Mobile Devices
Travelers entering Nepal are advised to ensure that their mobile devices are registered or not registered in the Nepal Telecommunication Authority's MDMS system (mdms.nta.gov.np).
Mobile importers and sellers are instructed to obtain prior approval from the authority before importing mobile devices.
It is mandatory to sell and distribute only those mobile devices that are registered with the Nepal Telecommunication Authority.
Contact Information For any inquiries or assistance related to the MDMS system, interested parties can contact the Nepal Telecommunication Authority at the following address:
Nepal Telecom Authority (NTA), Jamal, Kathmandu
P.B.No.: 9754
Phone No.: +977-1-5355474
Fax: +977-1-5355250
Notice Published Date: 2080/01/31
The Nepal Telecommunication Authority urges all individuals, mobile importers, and sellers to comply with the MDMS registration requirements to ensure proper management and regulation of mobile devices in Nepal. For more detailed information and guidance, interested parties are encouraged to visit the official MDMS website or contact the authority directly.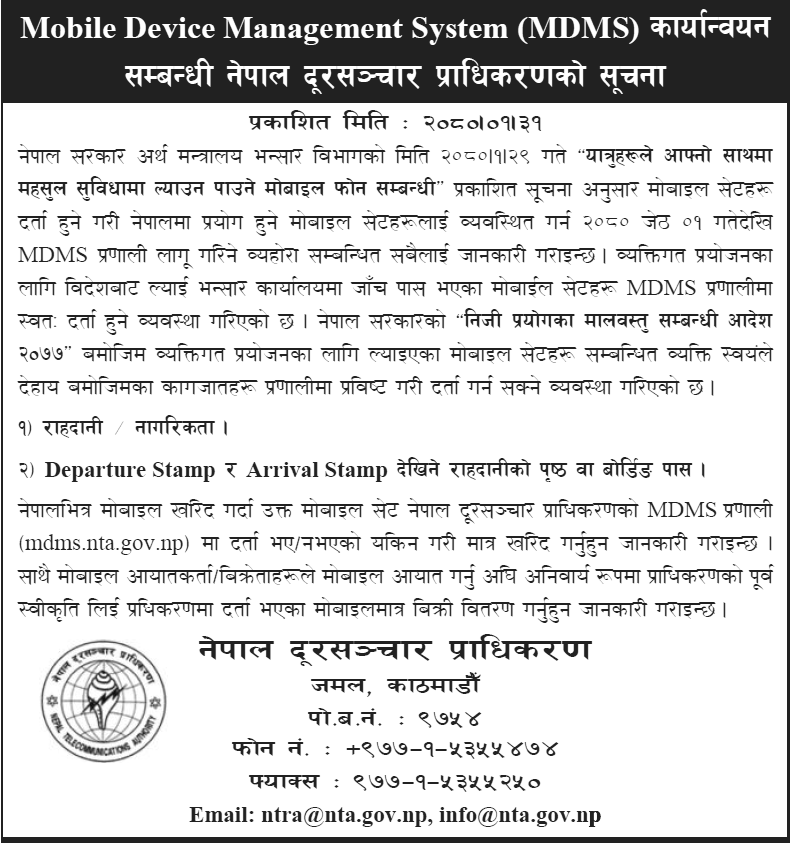 Notice