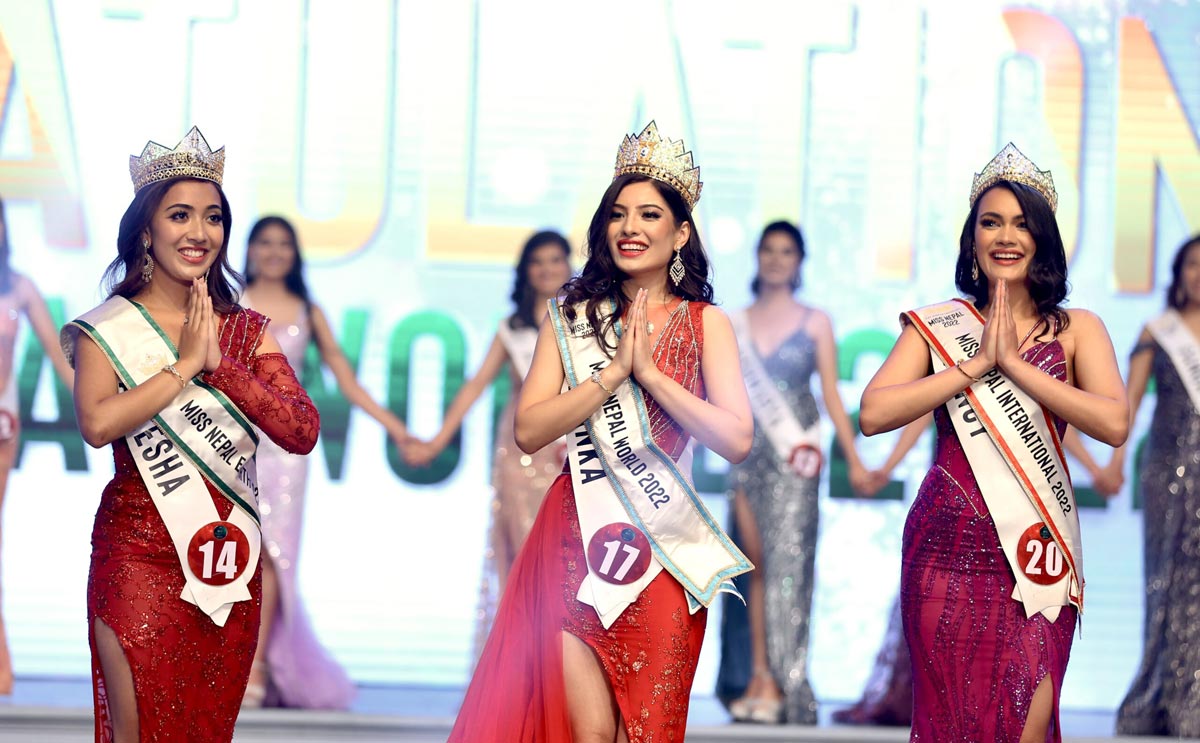 The title of Miss Nepal World 2022 has been crowned by Priyanka Rani Joshi of Kathmandu. In the final competition held at Godavari Sunrise Convention Center in Lalitpur on Saturday evening, Priyanka surpassed 23 other contestants to win the Miss Nepal World crown.
She will now represent Nepal in the Miss World pageant in December. Thanking everyone after winning the title, Miss Nepal Priyanka said that her first goal would be to kiss the title by introducing Nepal to the current Miss World. Miss Nepal World was selected for the last two years due to Covid-19 maintaining a physical distance. This time Miss Nepal has been selected for a special program.
Sarisha Shrestha won the title of Miss Nepal Earth 2022 in the competition. Similarly, Nancy Khadka won the title of Miss Nepal International 2022. The grand finale of Miss Nepal, which was being held in Kathmandu in the past, was held in a big hall at the Godavari in Lalitpur this time.
In the final competition of Miss Nepal, which had 11 judges from different fields, the winner of the other 9 subtitles was also announced.