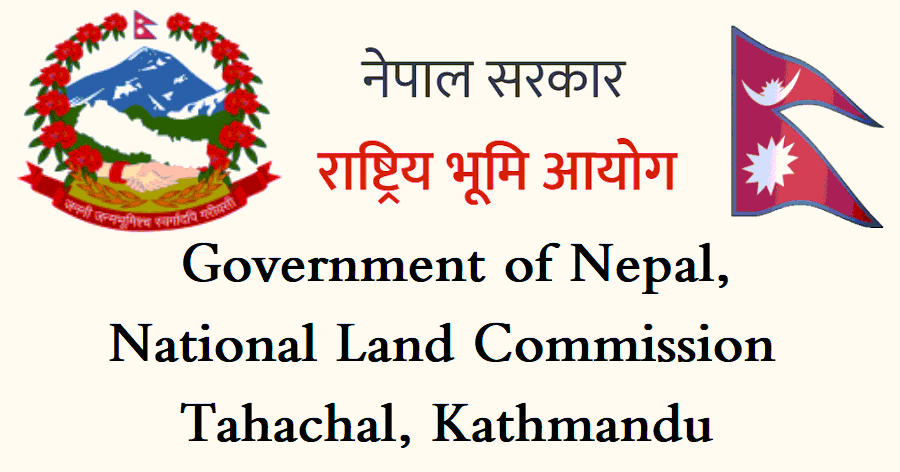 National Land Commission (Rastriya Bhumi Aayog) Calls for Applications from Landless Dalits, Squatters, and unorganized Residents
The Government of Nepal, specifically the National Land Commission situated in Tahachal, Kathmandu, has recently announced a remarkable scheme. This scheme aims to allocate land to landless Dalits, squatters, and residents of unorganized settlements in various provinces across Nepal.
Eligibility Criteria
Landless Dalits: Individuals who belong to the Dalit community and do not own any land.
Landless Squatters: People who are illegally inhabiting government or public land.
Unorganized Residents: Those residing in settlements that have not been formally recognized by local or national authorities.
Application Procedure
To participate in this initiative, eligible candidates need to:
Download the Application Form: Obtainable from the official National Land Commission website.
Fill the Application: Complete the form as accurately as possible.
Submission: Submit the form within 35 days from the first publication date of the public notice (2080/05/29) to local-level revenue collectors.
List of Targeted Locations with Municipalities and Rural Municipalities
Koshi Province
Ilam: Chulachuli Rural Municipality, Mangsebung Rural Municipality, Mai Municipality, Ilam Municipality, Phakphokthum Rural Municipality
Sunsari: Koshi Rural Municipality
Solukhumbu: Nechasalyan Rural Municipality
Morang: Letang Municipality
Jhapa: Kachankawal Rural Municipality, Damak Municipality
Madhesh Province
Saptari: Rajbiraj Municipality, Bodevarsain Municipality
Mahottari: Pipra Rural Municipality
Bagmati Province
Dolakha: Melung Rural Municipality, Shailung Rural Municipality
Nuwakot: Dupcheshwor Rural Municipality, Kispang Rural Municipality
Gandaki Province
Tanahun: Bhimad Municipality
Nawalparasi: Kawasoti Municipality, Madhyavindu Municipality
Lumbini Province
Banke: Kohalpur Municipality
Bardiya: Badhaiyatal Municipality, Madhuvan Municipality
Karnali Province
Dolpa: Thuliberi Municipality
Sudurpashchim Province
In Sudurpashchim Province, the targeted areas include a range of rural municipalities and municipalities for the land allocation scheme. Here are the details:
Doti: Dipayal Silgarhi Municipality, Shikhar Municipality, Badikedar Rural Municipality, Sayal Rural Municipality, Bogtan Fudshil Rural Municipality, Adarsh Rural Municipality, Zorayal Rural Municipality, KI Singh Rural Municipality, Purbi Chowki Rural Municipality
Kailali: Mohanyal Rural Municipality, Chure Rural Municipality
Achham: Panchdeval Vinayak Municipality, Chowrapati Municipality, Tarmakhand Municipality
Darchula: Malikarjun Rural Municipality, Lekam Rural Municipality
Dadeldhura: Alital Rural Municipality
Bajhang: Khaptadchanna Rural Municipality, Durgathali Rural Municipality, Saipal Rural Municipality, Kedarsyun Rural Municipality
Baitadi: Dilasaini Rural Municipality
Deadline
The application must be submitted within 35 days starting from 2080/05/29 (i.e. 2080/07/03)

Notice