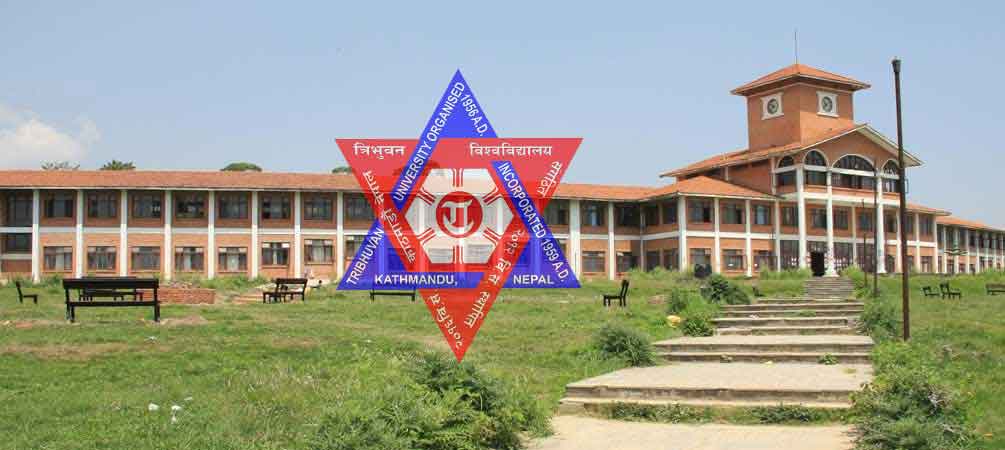 In the central office of Tribhuvan University, some groups of students from Nepal Student Union, Kirtipur have been locking, encircling, threatening the officials and employees, repeatedly entering the office and creating obstacles during the daily work of the university, forcibly entering the offices of the officials and vandalizing them. It has been reported that serious attention has been drawn to it.
A meeting of the Executive Council of Tribhuvan University to decide on matters related to the university was held at Bhadra 10 at Hotel Ello Pagoda in Kantipath, Jamal. A group of 10/15 people forcibly entered the meeting room claiming to be students affiliated with the Nepal Student Union studying at Tribhuvan University Kirtipur and took away/seized booklets and other important documents and files from the officials, members of the executive council and employees, including past decisions of the executive council, assaulted the officials and employees. According to the university, the act of looting important documents was carried out by indecent behavior like trying to do so.
The statement said, 'No person in a civilized society can accept such activities against the officials and employees of an educational institution like Tribhuvan University, which is a heritage of the education sector, which has a meaningful relationship with the existence of the country.
"Contrary to the constitutional and legal rights guaranteed by the constitution and law to every citizen and national servant to live with dignity, have a profession or employment, take the law into their own hands and forcefully enter the office of the official and vandalize the public property purchased with the money raised from the people's taxes, at that time the security personnel is silent spectators. The routine work of the university has been affected by watching, forbidding officials from entering the office, and misbehaving with officials & employees.
The university has requested the Ministry of Home Affairs of the Government of Nepal to search for the group who locked the university as a hostage and take necessary action against such persons as well as arrange reliable security personnel to maintain peace in the Tribhuvan University central office premises.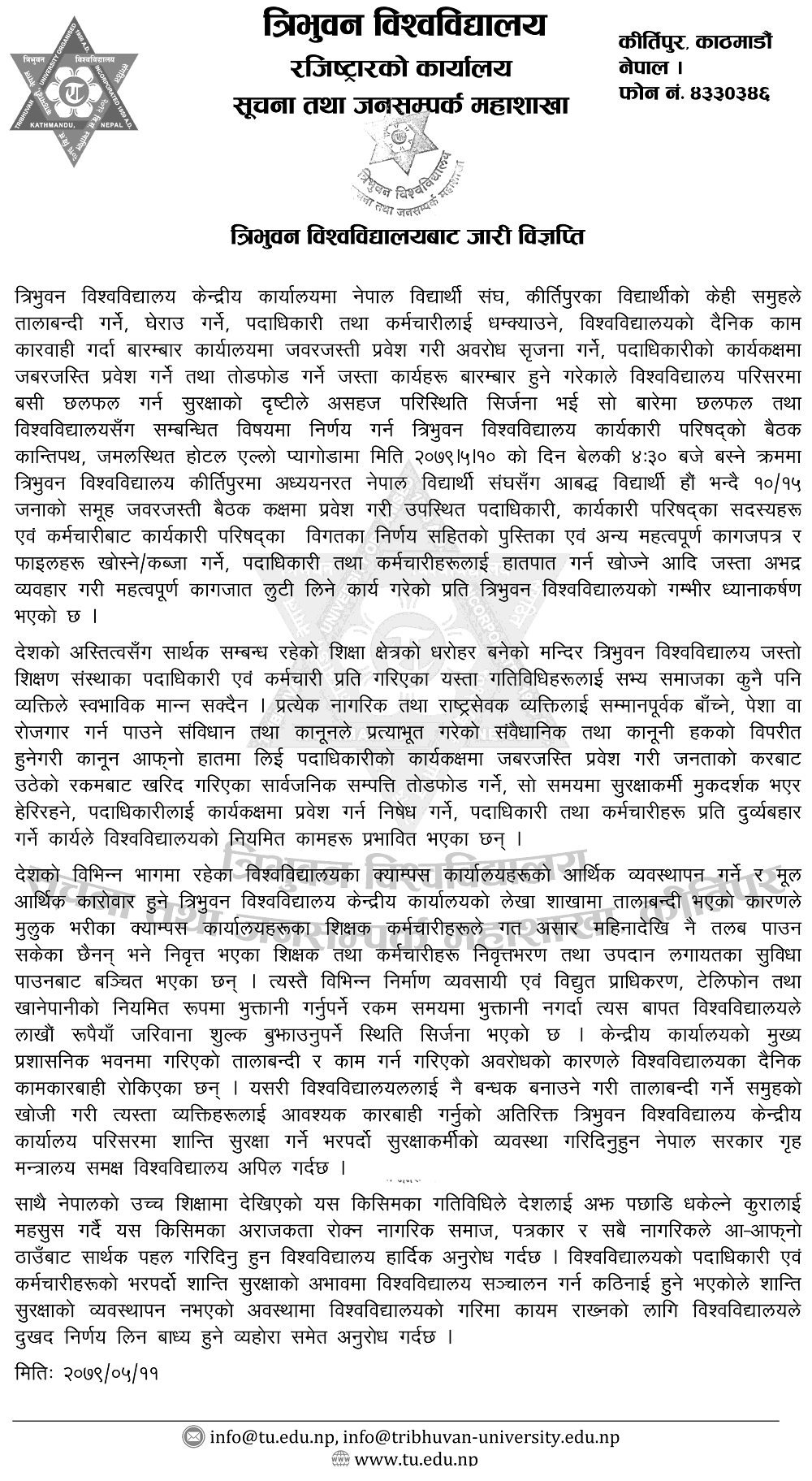 Notice
Tribhuvan University