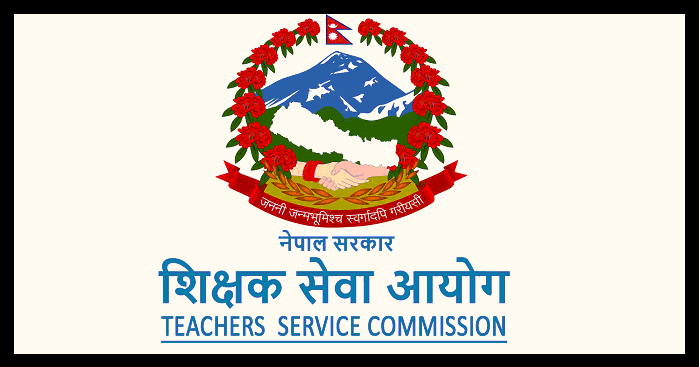 Government of Nepal, Teacher Service Commission (TSC), notice Regarding the printing of admit card of secondary level teaching license examination.
Email Address and Password Login Registered by filling up the application form from the official online application system of the Commission https://license.tsc.gov.np
This information has been published for the information of everyone related to the details that can be downloaded and printed by clicking on the details submitted in the application and clicking on View again.
As there is no provision for giving a copy of the admission card, it is also informed to keep the admission card safe and bring it with you when you come to participate in the examination.
(Information published date: 2079-02-13)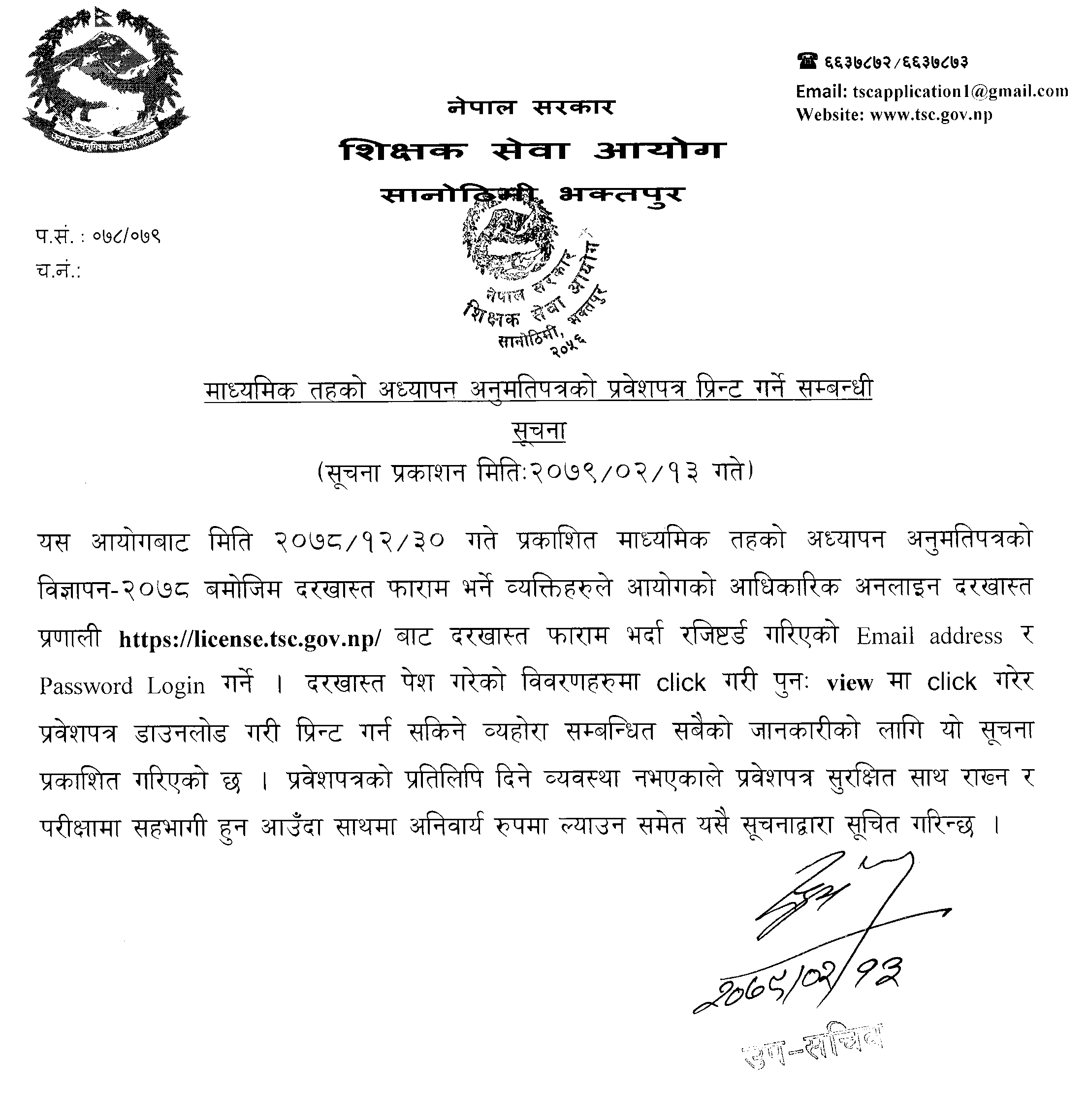 TSC