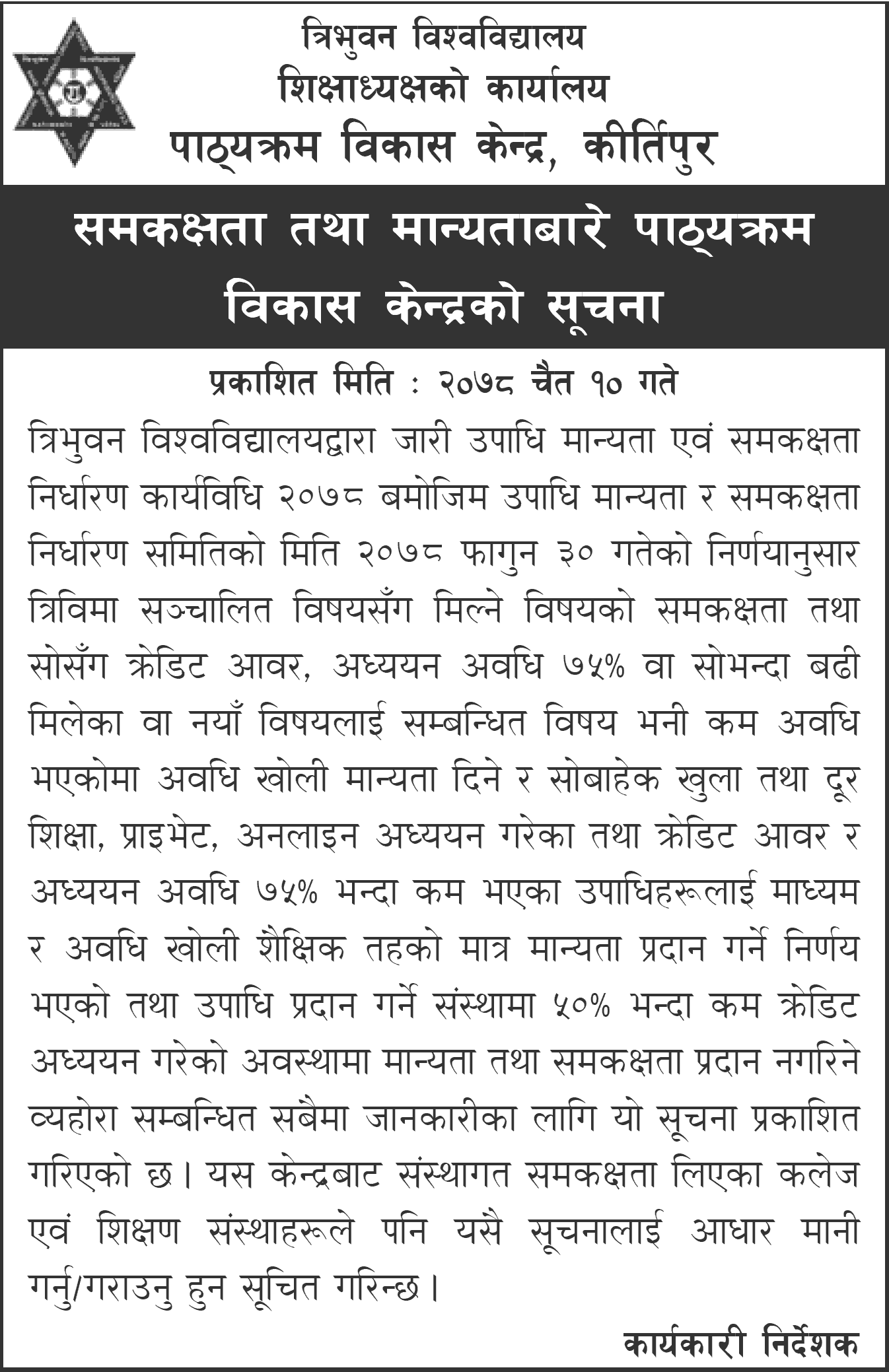 Tribhuvan University, Office of the Rector Tribhuvan University, Curriculum Development Center, Kirtipur, a notice of the Curriculum Development Center about equivalence and recognition
As per the decision of the Degree Recognition and Equivalence Determination Committee dated Falgun 30, 2078 in accordance with the Degree Recognition and Equivalence Determination Procedure 2078 issued by Tribhuvan University; Equivalent to a subject related to a subject conducted at TU and having a credit hour, 75% or more of the credit hours, or a short period of time as a subject related to a new subject; It has been decided to give recognition only to open and distance education, private, online studies, and degrees with less than 75% credit hours and study period. And in the case of less than 50% credit hours in the degree awarding institution, recognition and equivalence will not be provided; This notice has been published for the information of all concerned.
Colleges and educational institutions having institutional equivalents from this center are also advised to base this information.
Published Date: Chaitra, 2078
Notice
Tribhuvan University