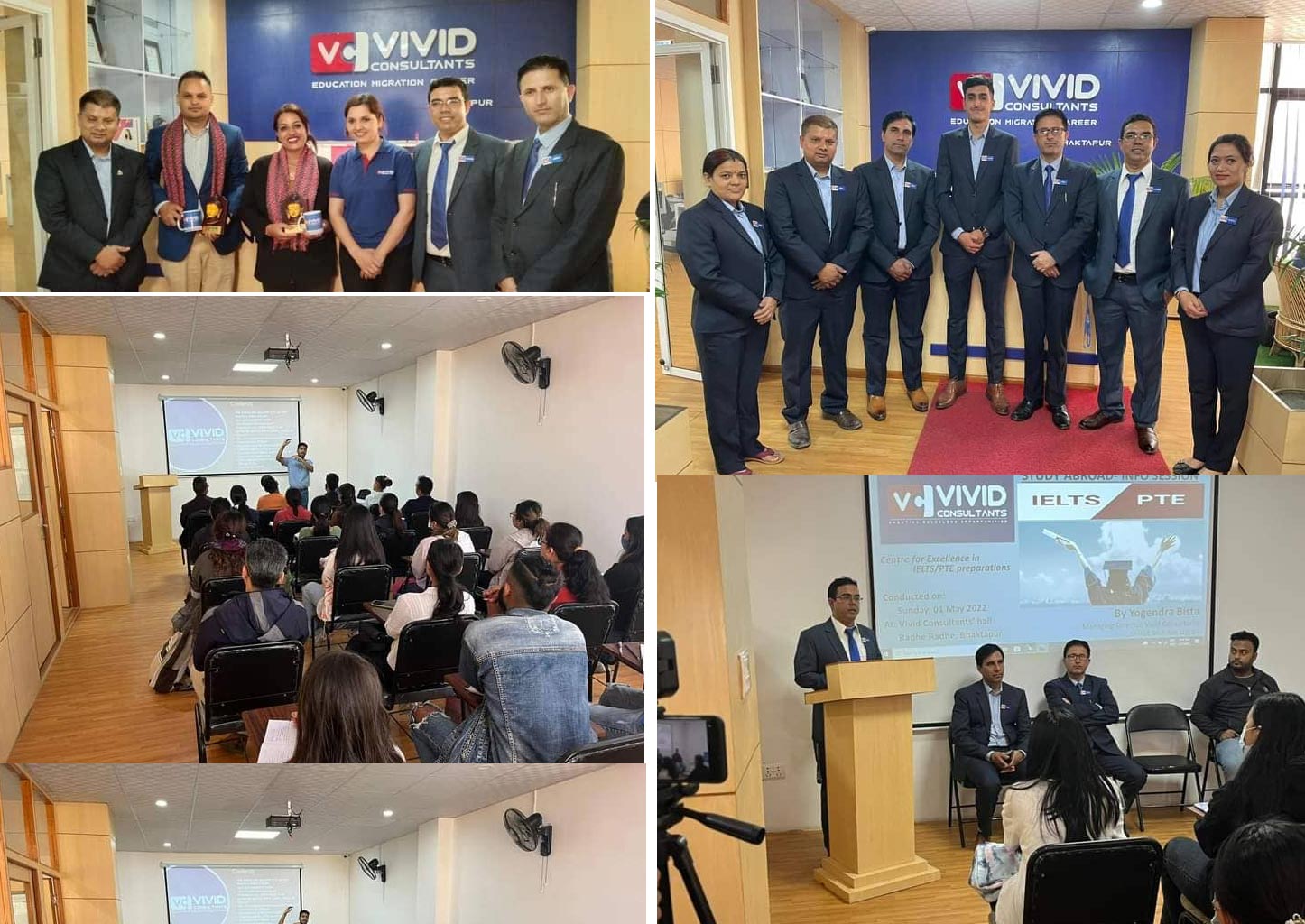 Vivid Consultants Nepal has expanded its branch in Radhe-Radhe, Bhaktapur. Established in 2017, Vivid Consultants has been providing educational counseling services to students.
Laxman Ghimire, Executive Director of Vivid Consultants, said that Vivid Consultants, which has been providing services to students who want to study abroad, has expanded its branch in Radhe Radhe, Bhaktapur after New Baneshwor, Kathmandu.
Vivid Consultancy Nepal has stated that it will not compromise on any of the services required by the students.
Yogendra Bista, Managing Director of Vivid Consultancy Australia, highlighted the key issues that students should pay attention to when going abroad to study and how to resolve any issues that may arise while studying abroad.
Kamana Sharma, Country Director, New Era Institute, Australia, and Kamal Bhandari, Country Manager, Blue Lotus College, Australia, provided IELTS, PTE, and other English Proficiency Tests to students at their respective colleges.
Students studying IELTS, PTE at Vivid said that Vivid's service facilities and educational environment are very much appreciated.