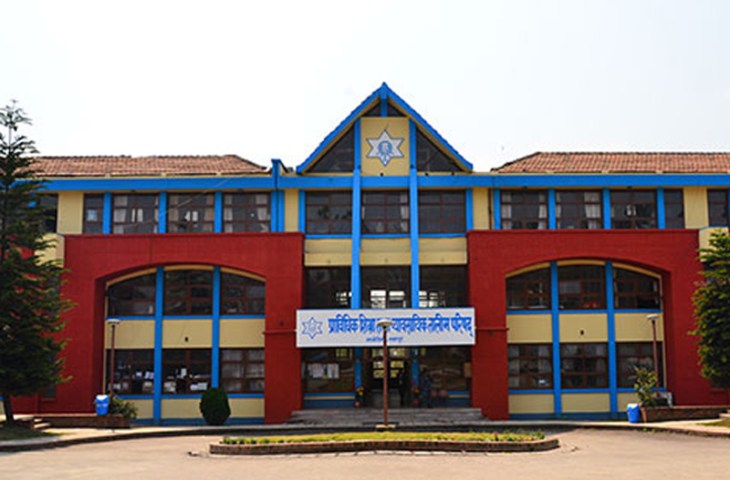 CTEVT Bagmati Province Office Announces Entrance Exam Results for Diploma and Certificate Scholarships
The Council for Technical Education and Vocational Training (CTEVT), Bagmati Province Office, Hetada, Makwanpur, Nepal, has officially announced the results of the entrance examination for programs leading to classified (free) scholarships at the diploma and certificate levels. This notice serves as an essential guide for all candidates and concerned parties.
Key Dates and Details
Notification Published On: 2080/03/29
Examination Date: 2080/05/02
Result Announcement: 2080/05/12
Last Date for Admission: 2080/05/22
Eligibility and Selection
Candidates have been selected based on a combination of marks from academic certificates and S.L.C./S.E.E exams. The selection process also adheres to quota qualifications, and a list of main candidates passed candidates, and canceled candidates has been published.
Next Steps for Selected Candidates
If you are among the selected candidates, you are required to:
Submit your admit card within office hours by 2080/05/22.
Provide copies of educational qualifications, including academic certificates.
Submit proof of citizenship or birth registration.
Include gross certificates for the selected target category.
Attach a photograph for identification purposes.
Admission Process
Upon submission of the required documents, the principal of the designated school will verify the information and proceed with the enrollment process.
Non-Admission and Further Steps
Candidates who do not enroll by the last date specified should send written information to [email protected] within 3 days, as per section 27 (b) of the admission guidelines.
This notice is crucial for all candidates aiming for a classified scholarship in diploma and certificate programs under CTEVT, Bagmati Province Office. For any further queries, candidates are advised to consult the official guidelines and notices or contact the Examination Control Office.
Information Publication Date: 2080/05/13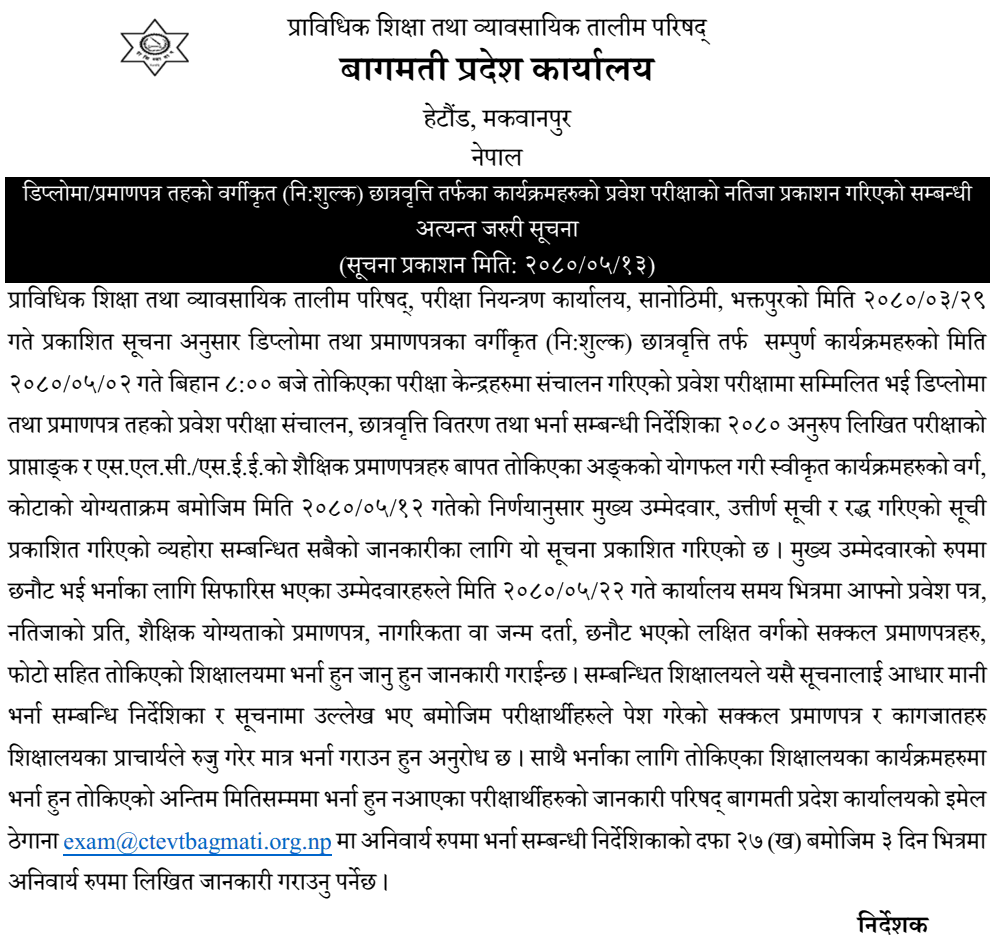 Download Scholarship Entrance Result.PDF
PCL and Diploma in Health Scholarship Entrance Result.PDF

Diploma in Engineering Scholarship Entrance Result.PDF

Diploma in Forestry, HM, Social Work Scholarship Entrance Result.PDF

Diploma in Agriculture Scholarship Entrance Result.PDF

Entrance Result
Scholarship in Nepal
CTEVT Result
CTEVT Scholarship
CTEVT
Bagmati Pradesh