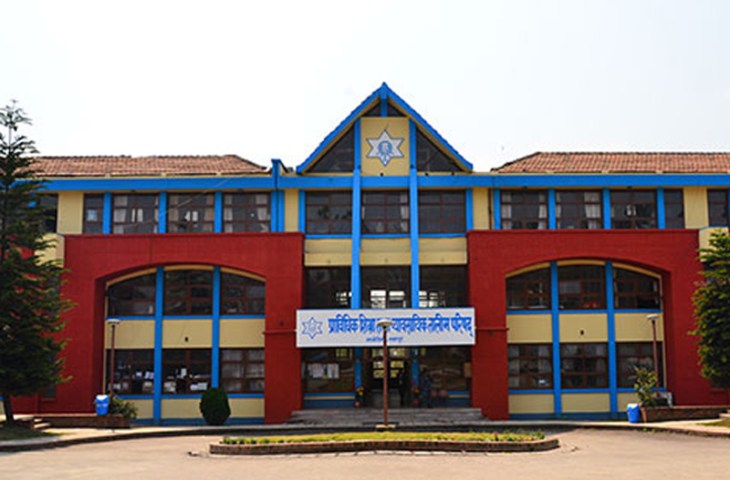 CTEVT Karnali Pradesh Pre-Diploma Level Scholarship Entrance Exam Results and Admission Guidelines
The Council for Technical Education and Vocational Training (CTEVT) has released crucial information regarding the publication of results for the entrance examination held for pre-diploma level classified programs, free of cost. This announcement is relevant for students aspiring to pursue various subjects under these programs.
Key Dates and Locations The CTEVT Examination Control Office, located in Sanothimi, Bhaktapur, issued a notice on 2080/03/29 and 2080/04/18. This notice details the procedures and guidelines for the entrance examination. The exam was conducted at designated centers, assessing candidates' performance according to the 2080 scholarship distribution and admission guidelines. The results are also determined based on the marks specified for SLC/SEE educational certificates. Further developments occurred on 2080/05/13, when the list of main candidates, passed candidates, and cancellations was officially published.
Admission Procedures Successful candidates, specifically those selected as main candidates and recommended for admission, are instructed to complete their enrollment process by visiting the designated school. They must carry their admit card, result copy, educational qualification certificate, citizenship or birth certificate, and complete certificates of the selected target category. The deadline for this admission process is 23.05.2080.
Institutional Responsibility Educational institutions are advised to adhere to the admission guidelines and notifications. The admission should only proceed after verifying the documents submitted by examinees, as per the guidelines. In case selected candidates fail to enroll by the specified date, the provincial office should be informed via email at [email protected] within 3 days. This information will allow proper allocation of the category quota for examinees.
Accessing Results
For detailed information regarding the exam results, candidates can visit the Examination Control Office's official website: www.ctevtexam.org.np. This platform provides comprehensive insights into the results and further instructions.
Conclusion As of the publication date of 2080/05/14, this announcement serves as a critical update for candidates awaiting their pre-diploma level entrance exam results. Adhering to the guidelines, candidates and educational institutions can ensure a smooth admission process and accurate allocation of quotas. Stay informed and refer to the official website for comprehensive details.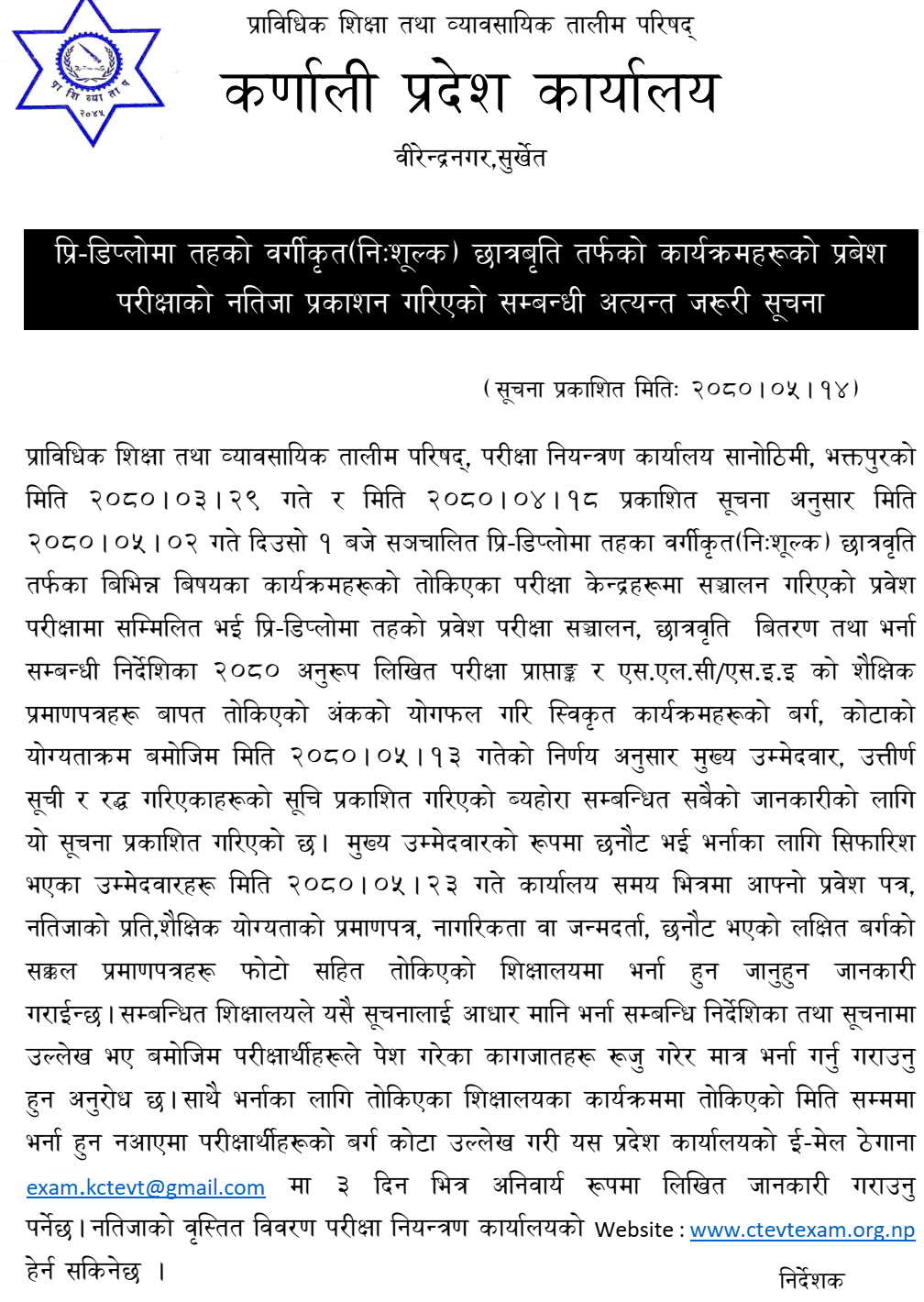 Karnali Province- Pre-diploma Classified Scholarship Entrance Results 2080.PDF
Pre-Diploma Level
Entrance Result
CTEVT Scholarship
CTEVT