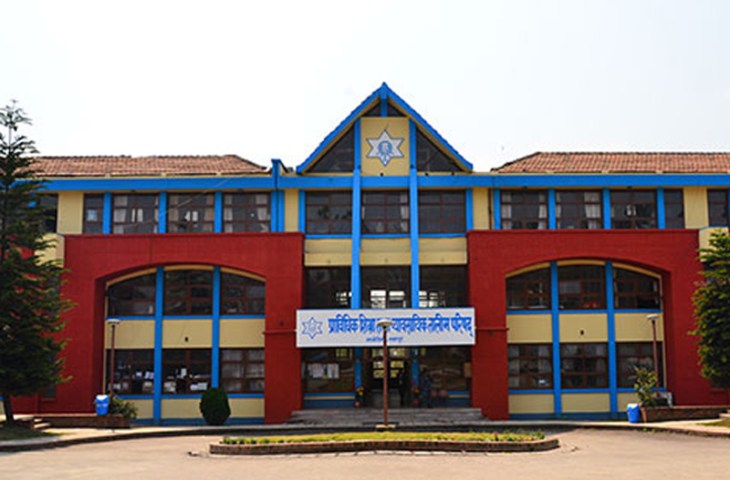 Revised Scholarship Results for Diploma and Certificate Level by CTEVT, Madhesh Pradesh Office
The Council for Technical Education and Vocational Training (CTEVT), Madhesh Pradesh Office in Janakpurdham, Dhanusha, has issued an important notification regarding the revised results for classified (free) scholarships for diploma and certificate levels. This update is crucial for all qualified applicants and educational institutions involved.
Key Dates
Initial Result Publication Dates: 2080/03/28 and 2080/04/19
Deadline for Online Form Submission: 2080/04/26
Revised Result Publication Date: 2080/05/19
Deadline for Submitting Required Documents: 2080/05/28
Technical Error in Previous Results
The CTEVT Office in Sanothimi, Bhaktapur, initially published the results in the Gorkhapatra National Daily Newspaper. However, a technical error was identified in the results displayed on the website dated 2080/05/18. The revised results have now been published to correct this issue.
Action Required for Selected Candidates
Submit Educational Qualifications: Candidates who have been selected for the classified (free) scholarship must submit proof of their educational qualifications.

Submit Citizenship or Birth Certificate: Along with educational qualifications, candidates must also provide their citizenship or birth certificate.

Admission to Educational Institution: Candidates must be admitted to the recommended educational institution with all the required certificates and the admit card received during the online scholarship application process.
Guidelines for Educational Institutions
Acceptance of Certificates: Educational institutions should accept the complete educational certificates and target category certificates from the examinees.

Vacant Quotas: If candidates are not admitted within the specified date and time, the educational institution should report the names, permit numbers, and classified scholarship group (quota) of such candidates.

Communication: Educational institutions are requested to send this information to the official email address of the CTEVT Madhesh Pradesh Office ([email protected]) and the Examination Control Office ([email protected]) within 3 days.
Where to View the Revised Results
CTEVT Madhesh Pradesh Office Website: ctevtp2.org.np
CTEVT Main Office Website: ctevtexam.org.np
For further information, please stay tuned to the official websites and adhere to the guidelines and deadlines strictly.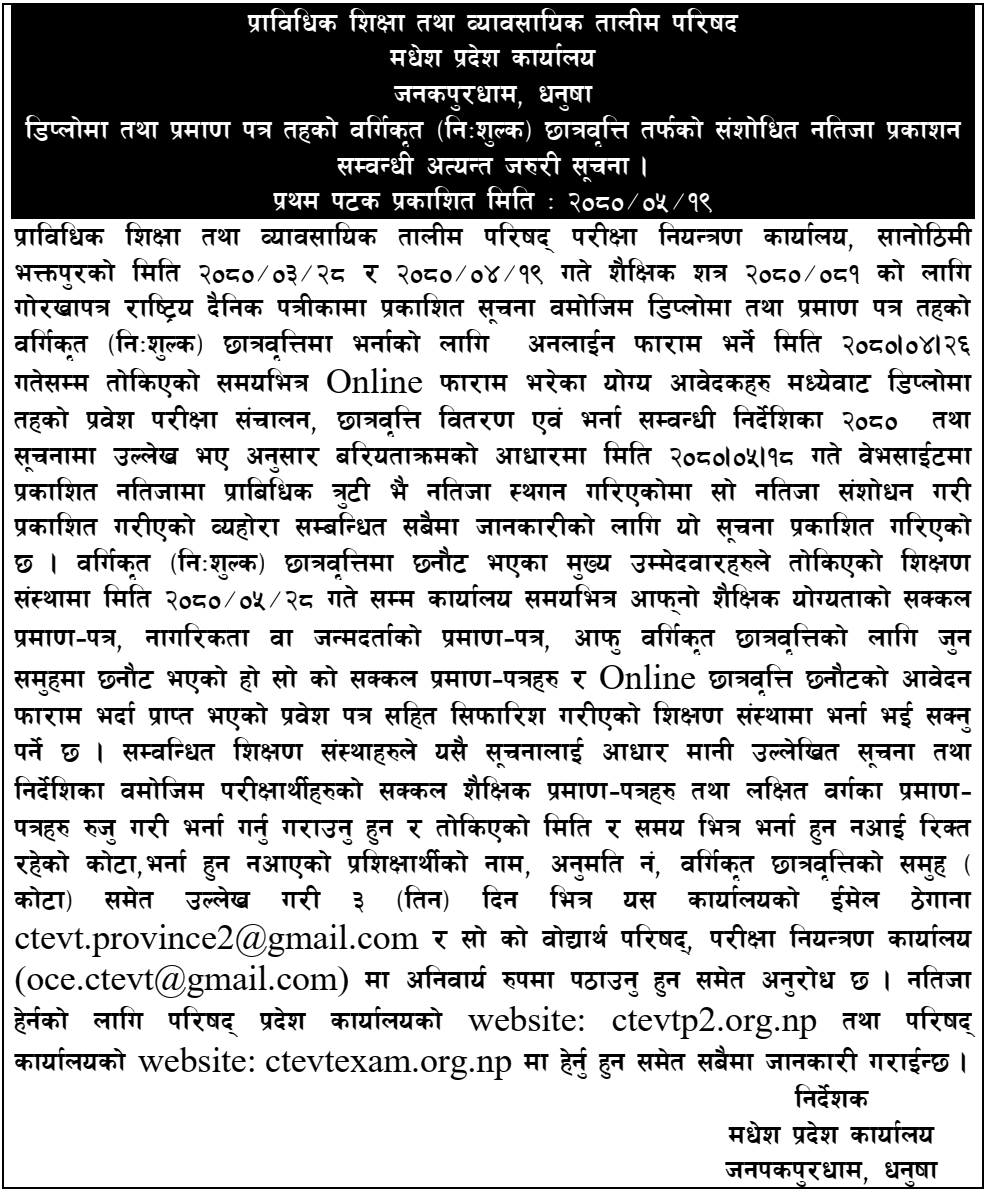 Download / View Scholarship Result.PDF
1. All Health Programs.PDF

2. All Engineering Programs.PDF

3. Hotel Management.PDF

4. Agriculture Programs.PDF

5. Forestry Programs.PDF

Entrance Result
CTEVT Result
CTEVT Scholarship
CTEVT