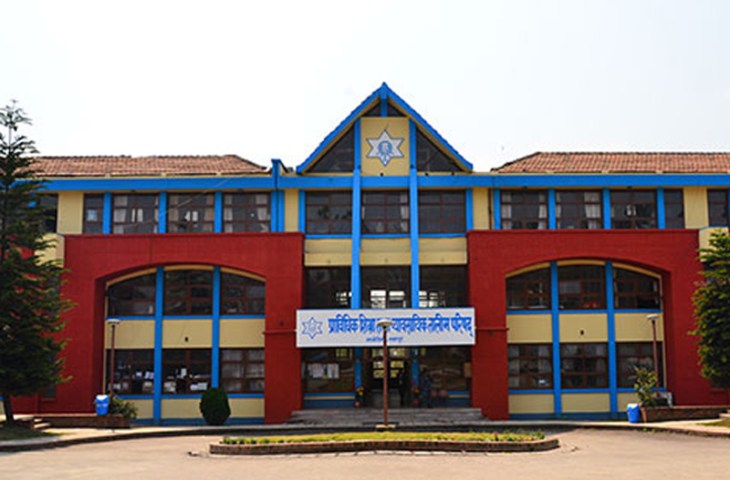 Council for Technical Education and Vocational Training (CTEVT), Province Office, Province No. 1, Itahari, Sunsari notice regarding the publication of the results of the trainees who have filled out the application form for the pre-diploma classified (free) scholarship.
Council of Technical Education and Vocational Training (CTEVT), Examination Control Office Sanothimi, Bhaktapur dated 2079-04-12 and dated 2079-05-05 for the academic session 2079/080 published in Gorkhapatra Rashtriya Daily classified pre-diploma level Among the applicants who have filled the application form for the fee scholarship, the results have been published based on the order of merit as mentioned in the "Guidelines for Pre-Diploma Level Entrance Examination Conduct, Scholarship Distribution and Admission 2079" issued by the Examination Control Office. This notice is published for the information of all concerned.
The recommended successful trainees are informed to enroll in the specified educational institution with their admit card, copy of the result, educational qualification, citizenship or birth registration, and certificate of the selected target category within the office hours of 2079-06-06.
It is requested that the relevant educational institutions take this information as a basis and accept the certificates submitted by the trainees as mentioned in the guidelines and information. Also, if the trainees fail to enroll within the specified date if there is any vacancy, please inform the provincial office via letter to the email address [email protected] within 3 (three) days of the enrollment period, and also send a notice of the same to the examination control office, Sanothimi, Bhaktapur.
The website of the result council office is www.ctevtexam.org.np and the council provincial office province no. 1's website is requested to be viewed at www.ctevtp1.org.np.
First published date 2079-05-28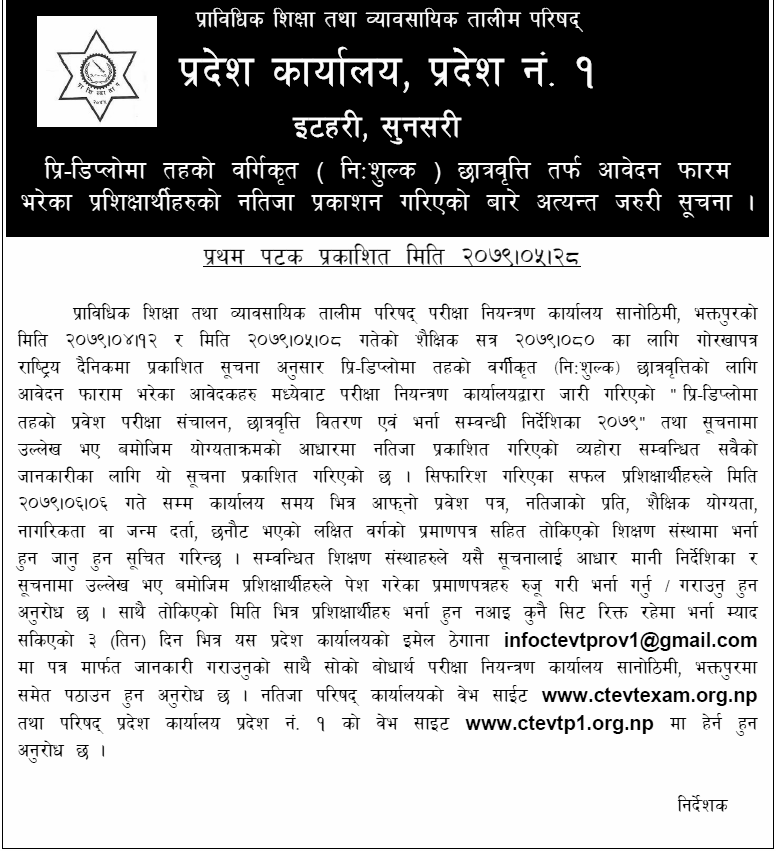 Pre-Diploma Level
Entrance Result
Koshi Pradesh
CTEVT Scholarship
CTEVT