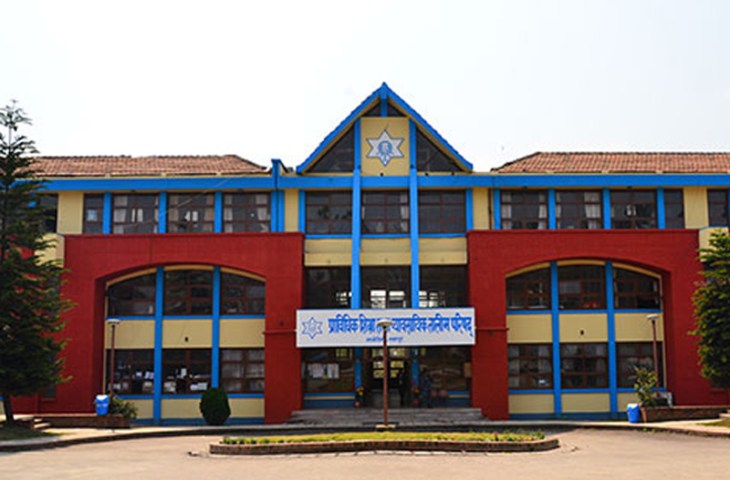 Pre-Diploma Level Free Classified Scholarship 2079 Apply Online CTEVT: Council of Technical Education and Vocational Training (CTVT), Control of Examination Office, Sanothimi, Bhaktapur Very important information about filling out the online application form for the entrance exam in the pre-diploma level classified (free) scholarship quota in the academic session 2079-080
Council for Technical Education and Vocational Training (CTEVT), examination control office will conduct the pre-diploma level educational programs according to the details in the academic session 2079-080 in accordance with the "Guidelines for the pre-diploma level entrance examination, scholarship distribution and admission 2079" / When the application form is duly requested from Nepali citizens who have qualified according to the details for admission to the classified (free) scholarship quota determined in the approved constituent, partnership, TECS and private educational institutions within 29th of Shrawan 2079; This notice is published for the information of all concerned. Applicants who have met the minimum qualifications will have to fill the Online Application Form by choosing the primary school and the district of the examination center where they will study by paying the entrance examination fee.
Details
1) Classified (free) scholarship information: Regardless of the number of students enrolled at the pre-diploma level in the educational institutions run by the Council at the individual, partner, community, and private levels, scholarships will be provided to Nepali citizens in the following quota numbers in each educational program.
Courses and Number of Scholarship Quota:
| | |
| --- | --- |
| Courses | Total Scholarship Seats |
| 1) Pre-Diploma in Agriculture (Plant Science) | 660 |
| 2) Pre-Diploma in Livestock Production-Animal Health Pre-Diploma | 249 |
| 3) Pre-Diploma in Veterinary Science | 99 |
| 4) Pre-Diploma in Forestry 5. Pre-Diploma in Civil Engineering | 399 |
| 6) Pre-Diploma in Electrical Engineering | 123 |
| 7) Pre-Diploma in Electronics Engineering | 3 |
| 8) Pre-Diploma in Water Supply and Sanitary Engineering | 6 |
| 9) Pre-Diploma in Survey Engineering | 72 |
| 10) Pre-Diploma in Computer Engineering | 132 |
| 11) Pre-Diploma in Mechanical Engineering | 17 |
| 12) Pre-Diploma in Automobile Engineering | 19 |
| 13) Pre-Diploma in Refrigeration and Air Conditioning Engineering | 3 |
| 14) Pre-Diploma in Hotel Management | 5 |
| 15) Pre-Diploma in Culinary Art | 9 |
| 16) Pre-Diploma in Entrepreneurship Development | 6 |
| 7) Pre-Diploma in Social Mobilization | 9 |
| 18) Pre-Diploma in Computer Application and Secretarial Management | 3 |
(Notice published date: 2079-04-12)


Also Read:
२९१३ जनालाई नि:शूल्क डिप्लोमा/पिसिएल (Diploma / PCL) तहमा अध्यनका लागि सिटिईभिटी (CTEVT) ले देशैभरीबाट नलाइन आवेदन माग्यो
Government Scholarship
Pre-Diploma Level
Scholarship in Nepal
CTEVT Scholarship
CTEVT