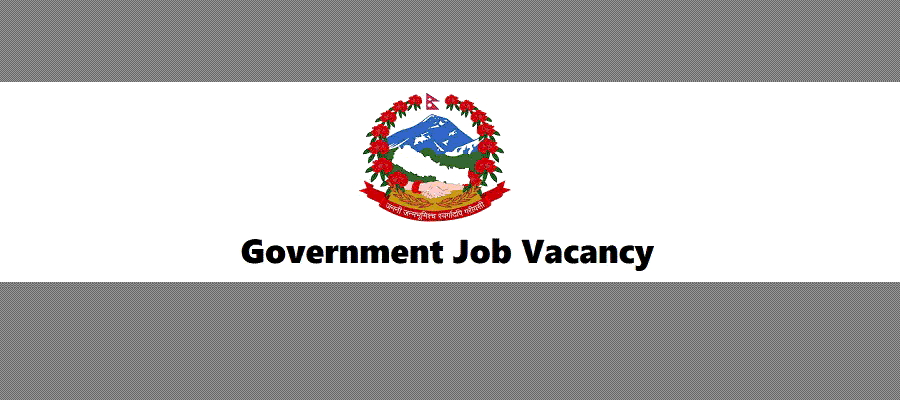 Aandhikhola Rural Municipality Vacancy for Nurse and Lab Technician: As the contract has to be appointed in the Setidobhan Aadhar Bhut Hospital under the Office of the Rural Municipal Executive Office of the Aandhikhola Rural Municipality; the Date of this office is 2079-08-13. This information has been published for the information of all concerned, including the details required for the Nepali citizens who have reached the qualifications as per the details.
| | | |
| --- | --- | --- |
| Position | Level | Required |
| Staff Nurse | 5th Level Assistant | 1 (One) |
| Lab Technician | 5th Level Assistant | 1 (One) |
1) In the case of Staff Nurses:- PCL Nursing from a recognized educational institution or equivalent educational qualification and registered in Nepal Nursing Council. For Lab Technician: Obtained an equivalent academic degree from a recognized educational institution and registered with the relevant council.
2) Application fee: In the case of staff nurse and lab technician - 500 Andhi Khola must include a copy of the receipt for submitting the fee to the office of the village executive.
3) Application Place: Andhi Khola Village Executive Office, Syangja
4) Application deadline: within 15 (fifteen) days from the date of publication of the notice; If the office is a public holiday on that day, until the day the office opens the next day.
5) Salary: According to the decision of the village council.
6) Should be a Nepalese citizen.
Note:
1) The following educational qualification certificates must be submitted along with the application.
a) Copy of educational qualification certificate.
b) Copy of profit statement.
c) Copy of character certificate.
d) Copy of work experience certificate if any.
2) Certificate of Nepalese citizenship.
3) Age: In the case of men, 18 years and not exceeding 45 years, and in the case of women 18 years and not exceeding 45 years.
4) Should not be disqualified according to prevailing laws.
5) Candidates with 2 years of work experience in both the above positions will be given special consideration.
d) Mode of Selection: Short List and Interview.
f) Other transactions will be according to the decision of the office.
For more information, please contact the executive office.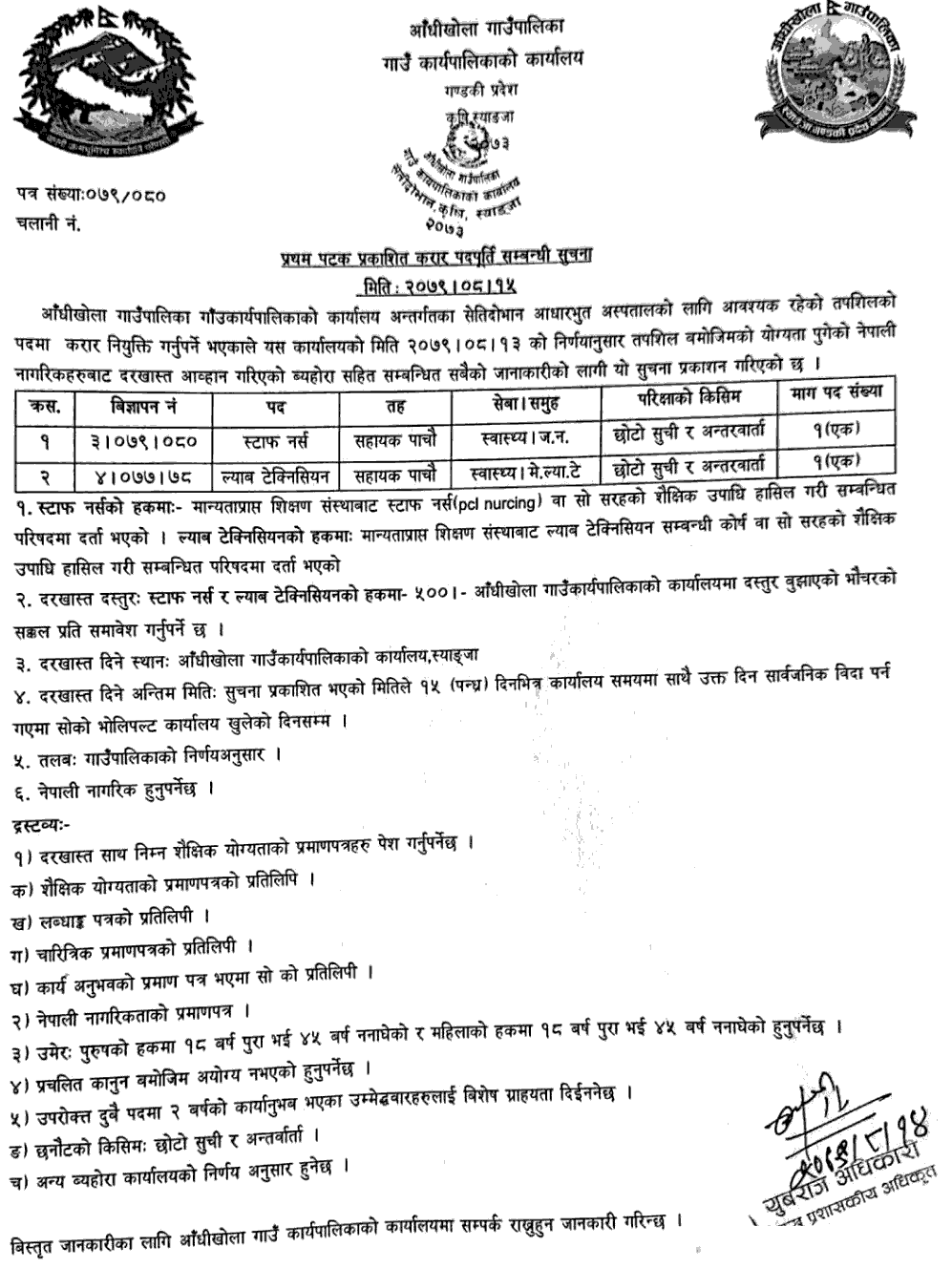 Syangja
Gandaki Pradesh
Job Vacancy
Health Job
Government Job