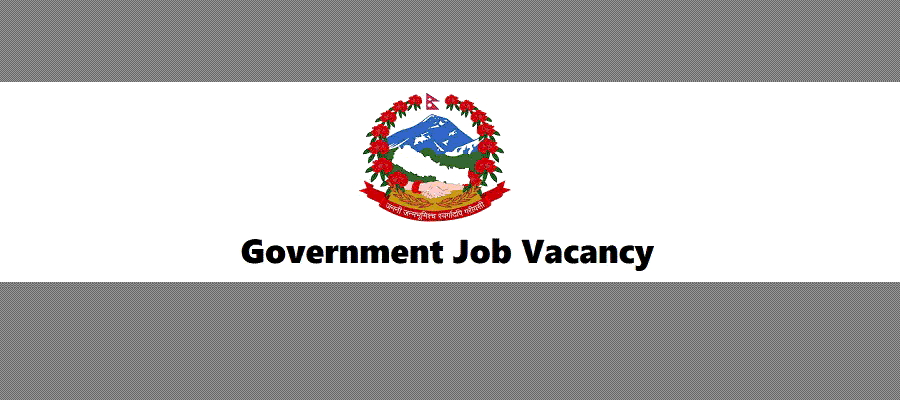 Annapurna Rural Municipality Rural Municipal Executive Office has to hire the following number and qualifications of staff in the position of Tapsil; This notice has been published for all concerned to submit the application along with the receipt of payment of the prescribed fee within 7 (seven) days from the date of publication of this notice.
1. Agriculture Graduate - 1 (One)
Level: 6th Level Officer
Required Qualification: At least Bachelor's degree in Agricultural Science from a recognized university.
Documents attached with the application: Copies of the following documents attested by the applicant himself
Copy of Nepali Citizenship Certificate
Copy of minimum qualification earning certificate and character certificate
Copy of Council Registration Certificate
If you have experience, a document showing your experience
3 per passport-size photograph
Age: At least 18 years and not exceeding 35 years (not exceeding 40 years for women and persons with disabilities).
Application Place: Annapurna Rural Municipality Office, Kaski.
Last date for submission of application: 2079-09-06.
Application Fee: Rs. 1000 (literally: one thousand only).
Mode of Selection: Written Test and Interview.
Exam center and date: To be decided later.
Service facilities: Local level agricultural graduate operational procedure 2079.
Note: The application form is available at the administration branch of this office and at the website www.annapurnamunkaski.gov.np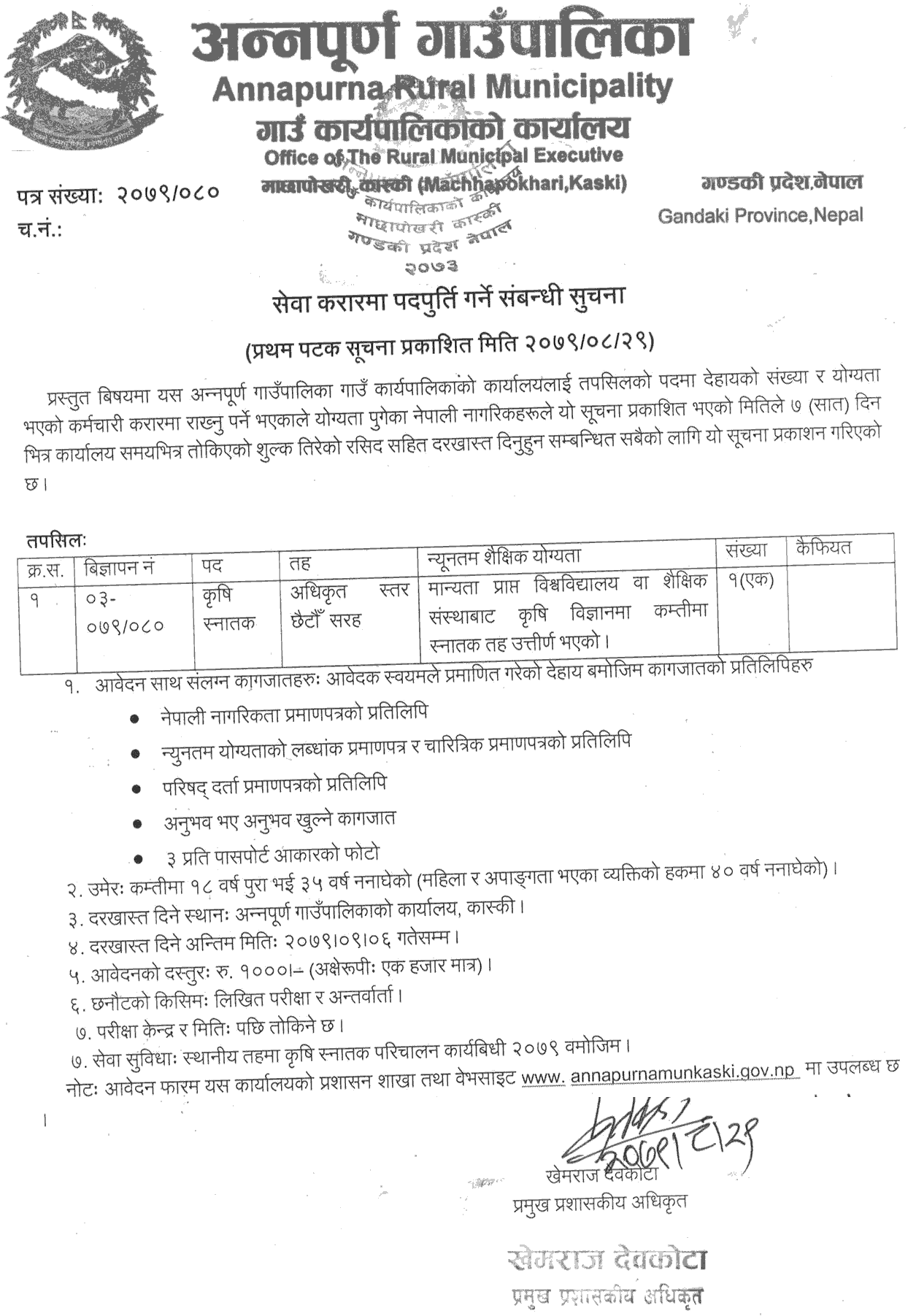 Kaski
Agriculture Job
Gandaki Pradesh
Job Vacancy
Government Job