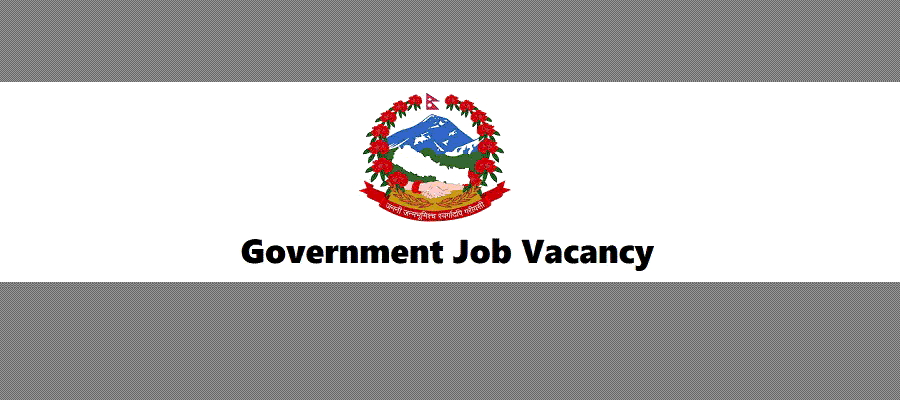 Annapurna Rural Municipality, Kaski has to manage the manpower according to "Kisan Suchikaran Program Implementation Procedure, 2077" for conducting the farmer indexing program towards the federal conditional program. This notice is published for all concerned to submit the application to the office of this rural municipality within fifteen (15) days from the date of publication of this notice.
Position: Facilitator (Sahajkarta)
Required No.: 8 (Eight)
1) Required Minimum Educational Qualification:
a) Passed minimum 12th standard from a recognized educational institution,
b) Having knowledge about email/internet
c) Completed 18 years and not exceeding 35 years on the last date of application (not exceeding 40 years in case of women and persons with disabilities).
2) Documents to be submitted with the application: Copies of the following documents certified by the applicant himself
Copy of Nepali Citizenship Certificate
Copy of Minimum Qualification Marks Certificate and Character Certificate
If you have experience, a document showing your experience
3 per passport-size photograph
3) Last date for application: 2079-09-15 within office hours.
4) Place to work: Annapurna Rural Municipality from Ward No. 1 to Ward No. 4.
5) Application Form: Available at Annapurna Rural Municipality Administration Branch or website www.annapurnamunkaski.gov.np.
6) Type of Examination: Short List and Interview.
7) Service facilities: It will be available according to the facilities prescribed by the "Kisan Suchikaran Program Implementation Method, 2077".
8) Application Fee: Rs. 400 (literally: four hundred only)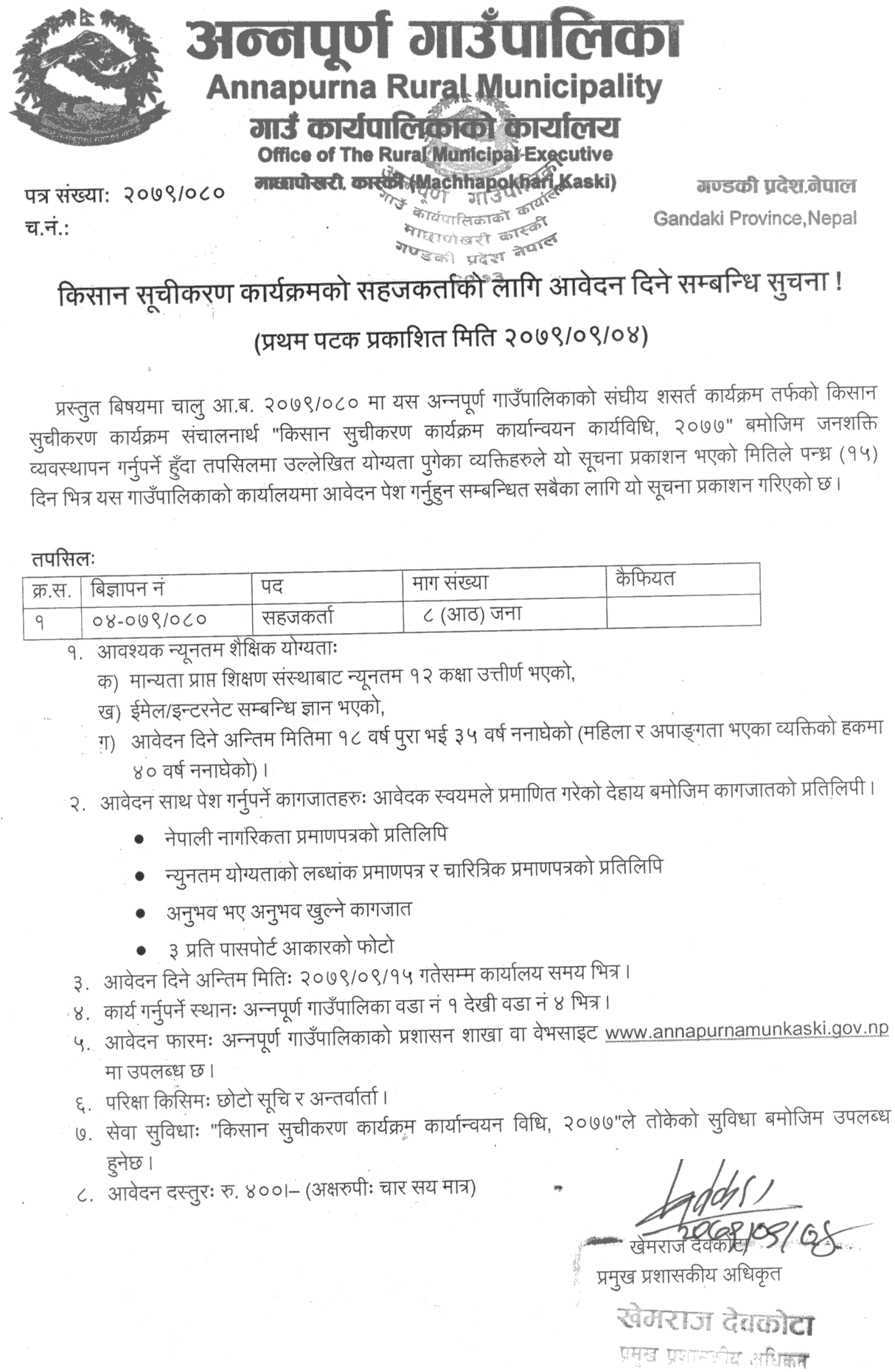 Kaski
Gandaki Pradesh
Job Vacancy
Government Job