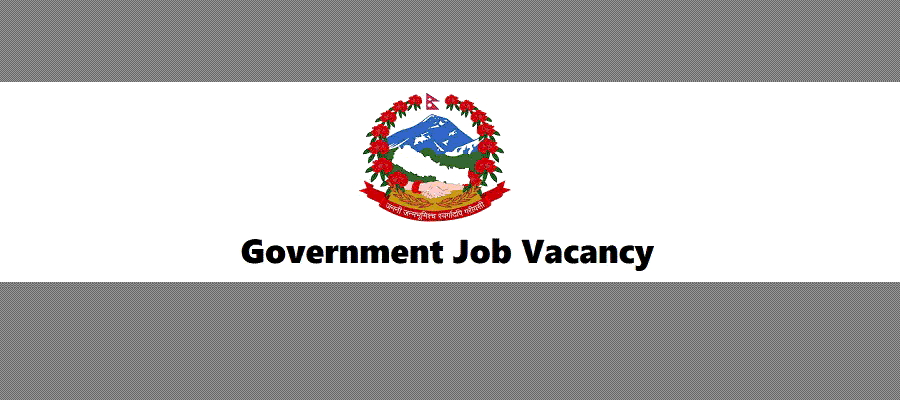 Badigad Rural Municipality, Office of the Rural Municipal Executive Office, Gwalichour, Baglung, Gandaki Province, Nepal under the office of the Poshan Maitri Model Village Program under the office of the Social Administrator for the following number of employees with the qualifications as detailed below; This notification has been published for all the concerned Nepali citizens who have reached the eligibility to submit the application along with the receipt of revenue payment within 15 (fifteen) days from the date of publication of this notification. Application Form, Application Form, Job Description, Remuneration, Terms of Service.
| | |
| --- | --- |
| Position | Req. No. |
| Social Mobilizer (Samajik Parichalak) | 10 (Ten) |
Detailed information will be available from the office.
1) Educational qualification and experience:
a) Nepalese citizens.
b) Passed minimum qualification SLC/SEE or equivalent.
c) Worked at least 1 year in the field of health and sanitation
d) Should have completed 18 years of age and not exceeding 40 years.
e) Not disqualified by other prevailing laws.
2) Application Fee Rs.500/-
3) Remuneration: Rs.23000/- per month
4) Working period from 1st Magha, 2079 to 2080 Ashadh end
5) to be attached to the application; the Candidate's personal details, a certified copy of educational qualification, a certified copy of Nepali citizenship certificate, and a certified copy of experience should be attached. All copies to be submitted must be signed and verified by the candidate himself/herself.
Contact Details:
Badigad Rural Municipality,
Badigad-5, Gwalichor, Baglung
Phone no. 068-620067,068-620061 9857676444
Website: www.badigadmun.gov.np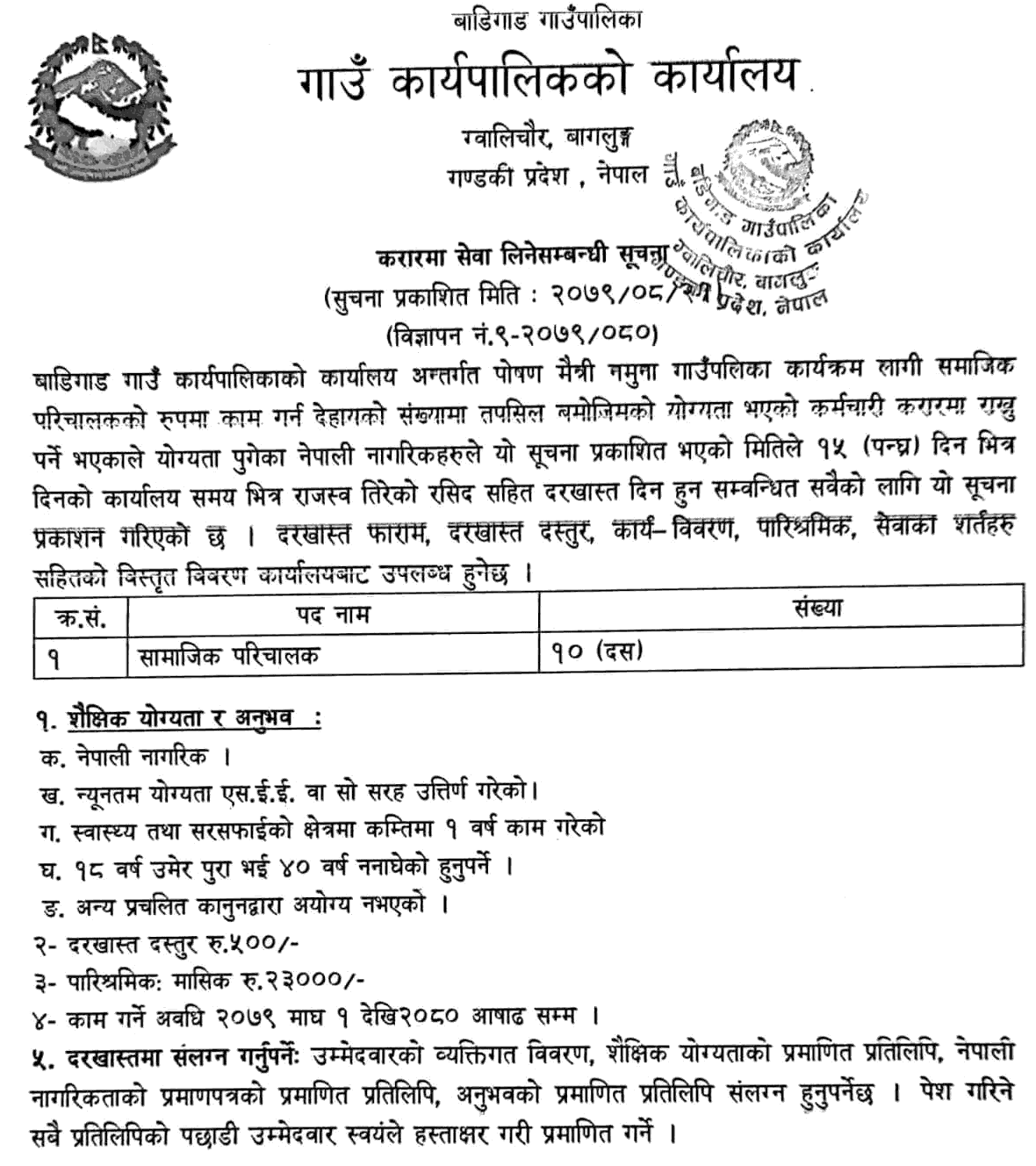 Baglung
Gandaki Pradesh
Job Vacancy
Government Job