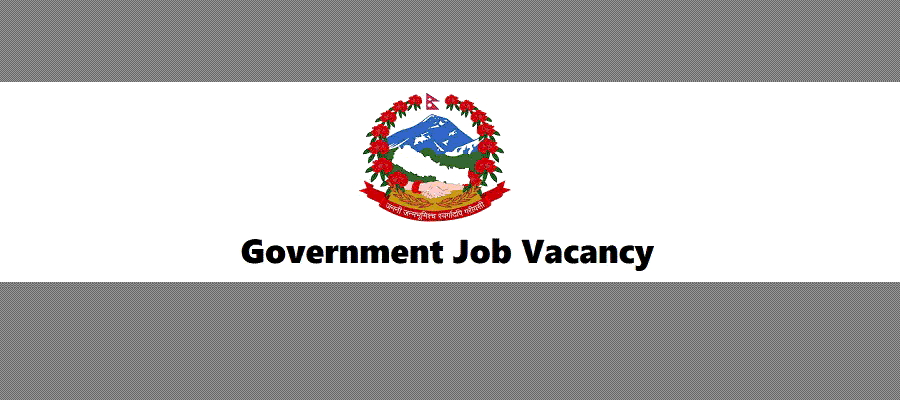 Since the position as per the details under Bagmati Municipality, Municipal Executive Office, Sarlahi has to be taken in contract service. This request has been published for eligible Nepali citizens to fill out the application form in the prescribed format and submit it to the office of this municipality within 7 days from the date of publication of this notice.
Veterinary Doctor
Level: 6th Level Officer
Required No.: 1 (One)
Age Limit: Candidate must be completed 21 of years of age and not exceeding 35 years.
Educational Qualification: Graduation or equivalent in Animal Science from a recognized educational institution
1) Place of submission of application:- Office of Bagmati Municipality, Kamaiya Sarlahi.
2) Date of submission of application form :- From 2079-7-17 Date :- 23-7-2079 to 23-7-2079.
3) Documents to be submitted along with the application:- Personal details, a certified copy of the graduation certificate, a copy of the educational qualification certificate, a certified copy of the foreign educational certificate from the Government of Nepal.
4) Examination Fee:- Rs.1000
5) Salary/scale and working conditions details:- As mentioned in the contract.
6) Type of Examination:- Brief Listing, Experimental, and Interview.
7) Date and place of contact;- 24-7-2079 at the municipal office.
8) Exam date and time will be fixed later and will be published on the notice board, and website of this office for that information.
9) Those with experience in the relevant field will be given special preference.
10) No action will be taken on incomplete application forms.
11) Other and final decisions related to the conduct of the examination will be as determined by the municipal contract staff recruitment committee.
12) Matters not mentioned in this notice shall be in accordance with prevailing laws.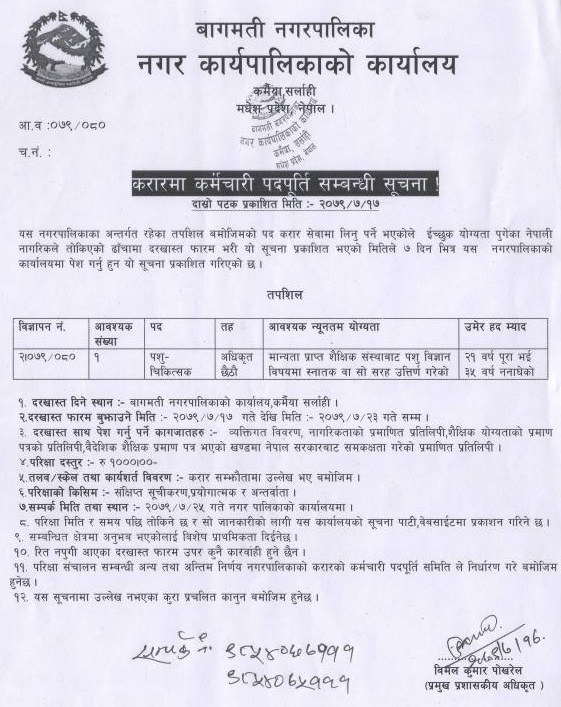 Sarlahi
Veterinary Job
Madhesh Pradesh
Job Vacancy
Government Job