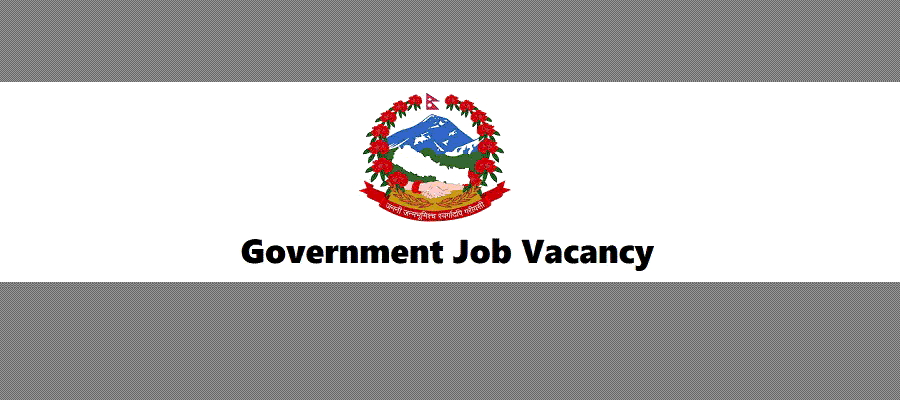 Baijnath Rural Municipality (Gaupalika), Rural Municipal Executive Office, Rampur, Banke, Lumbini Province, Nepal: Under the Safer Migration (SaMi) program, there is a request for the information of all concerned regarding the revised information in the notification dated 2079-05-20 regarding the staff requirements of Baijnath Rural Municipality.
1. Position: Psychosocial Counselor - 1 (One)
- Must have passed at least proficiency certificate level or 10+2 or similar.
- When selecting psychosocial counselors, they must have the qualifications specified by the training course developed by the National Health Training Center under the Ministry of Health and Population and approved by the Ministry of Health. which is as follows:
- Graduate level in Public Health, Psychology, Sociology, Social Work, BEd Health Education, Post Graduate Diploma in Counseling from a recognized educational institution as Health Assistant, Staff Nurse or passed from a recognized university.
- The age of the applicant for this post should be 18 years and not exceed 40 years.
2.

Position: Financial Literacy Facilitator - 1 (One)
- Minimum Proficiency Certificate level or 10+2 pass, with experience in Adult Education or Adult Literacy or other fields of teaching.
- The age of the applicant for this post should be 18 years and not exceed 40 years.
3. Position: Returnee Volunteer (Part-Time) - 3 (Three)
- Must have passed at least class 10 and returned from foreign employment (Gulf countries and Malaysia).
- There will be no age limit for this post.
1) Working period: Currently up to 2080 Ashad end, it can be renewed according to the needs of the program and performance.
2) Type of Examination: Written, Interview, and Practical
3) Salary and other benefits: As per the rules of the program.
Required documents: Interested Nepalese citizens who meet the above qualifications must submit a copy of the Nepali citizenship certificate, a copy of the experience certificate, personal details including the names and contact phone numbers of at least 2 reference persons, a copy of the educational qualification certificate and a copy of the passport size photograph clearly indicating the position they wish to apply for. In the form of an open handwritten application, the receipt of payment of Rs 500 by the psycho-social consultant, financial literacy facilitator, Rs 300 three hundred for the returnee volunteer (partial) should be submitted to the office of the Baijnath Rural Municipal Executive.
4) Applications received after the specified time will not be included in the selection process.
5) Selection Process: Only the shortlisted candidates will be included in writing, interview, and practical tests.
6) Application period: 2079-05-20 to 2079-06-03 during office hours. If the last date of application submission is a public holiday, the application can be submitted on the next day of the holiday.
Revised Notice Published Date: 2079-05-24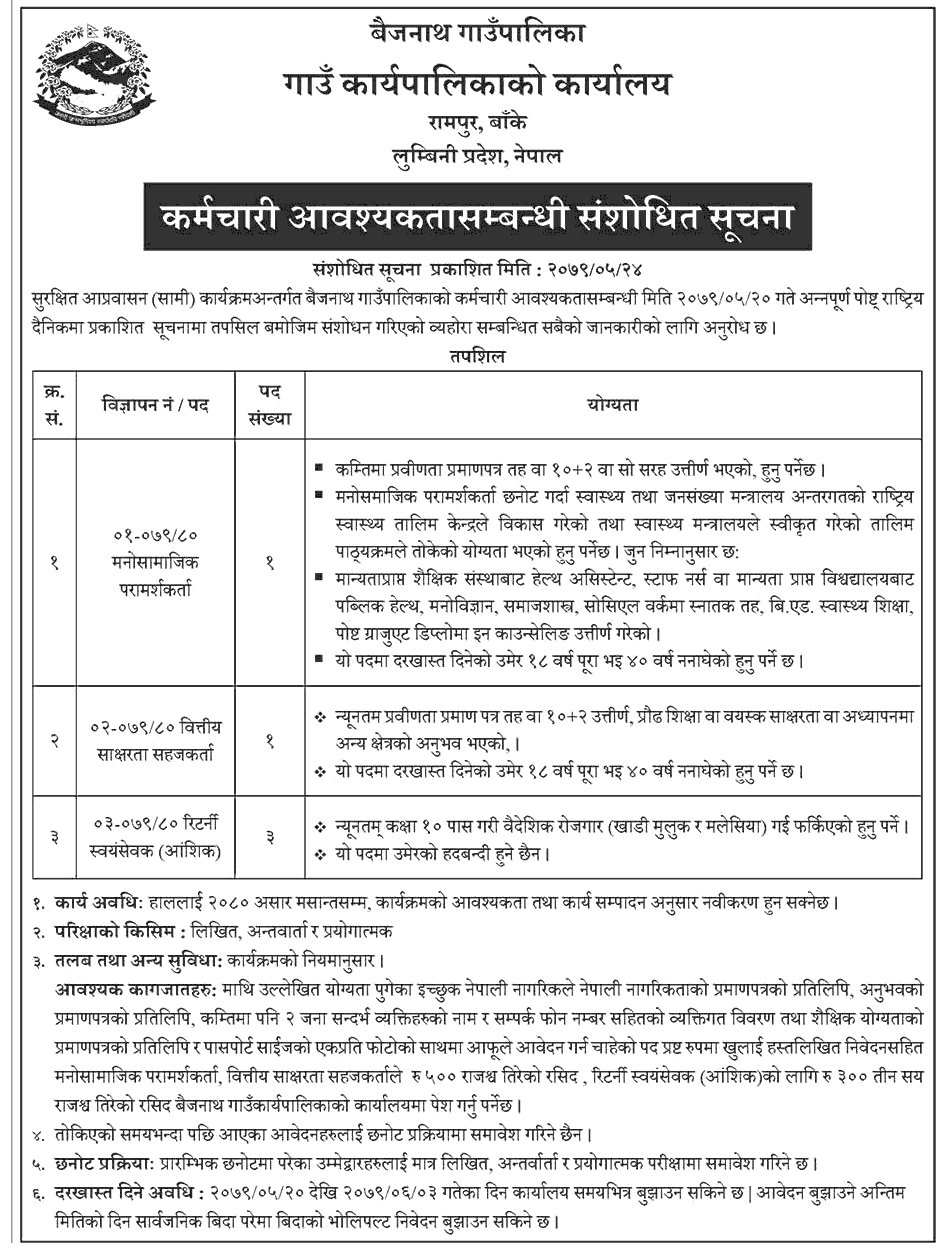 Banke
Government Job