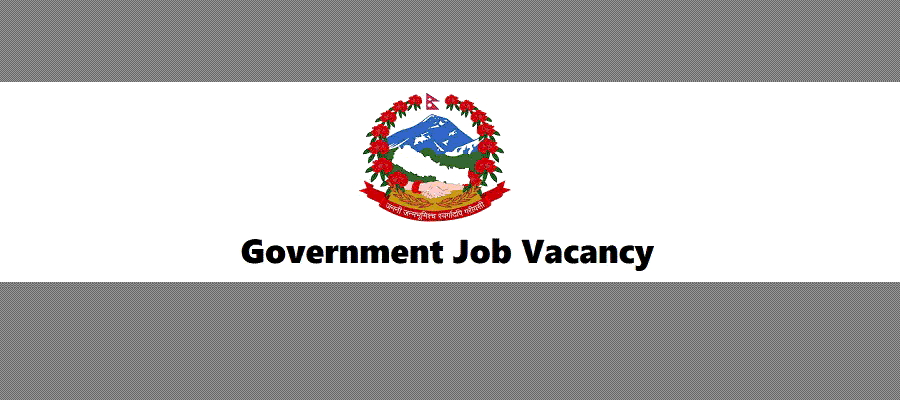 Bakaiya Rural Municipality, Rural Municipal Executive Office, Hattisunde, Makwanpur, Bagmati Province, Nepal Notice regarding filling up of posts of employees on service contracts.
1. Surveyor -1
2. AMIN -7
3. Data Entry Operator -2
As per the decision of Bakaiya rural Municipal Executive dated 2079-05-05, the position in the office of this rural municipal executive has to be filled in the service contract as per the details; This notice has been issued to the interested candidates who have reached the qualification to submit the application form properly during the office hours within 15 (fifteen) days from the date of publication of the notice.
(More information can be seen on the municipality's website www.bakaiyamun.gov.np.)
(First published date: 2079-05-15)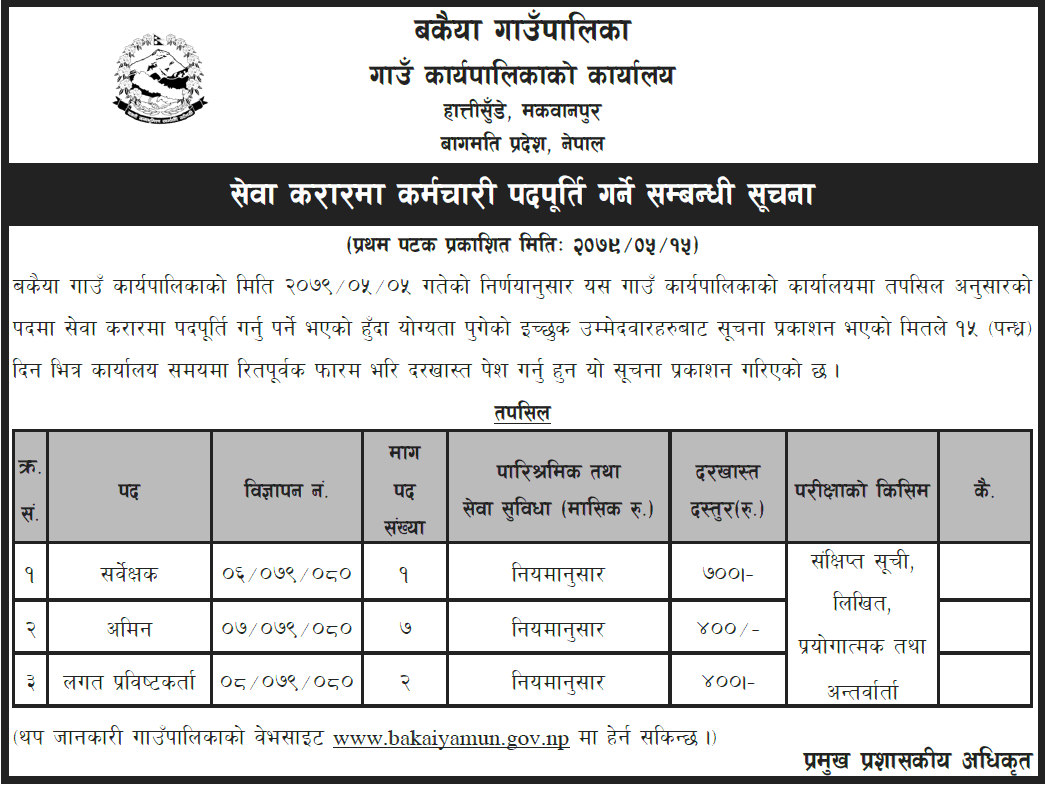 Makwanpur
Job Vacancy
Engineering Job
Government Job
AMIN