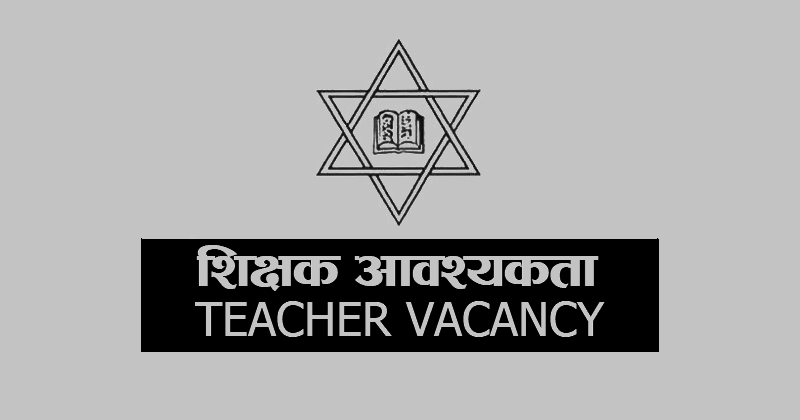 Barpak Sulikot Rural Municipality Teacher Recruitment: Open Competition
Barpak Sulikot Rural Municipality, located in Takukot, Gorkha, Gandaki Pradesh, Nepal, is inviting applications from passionate and dedicated Nepali citizens to fill two vacant positions of Primary Level Third Class Teachers in its public schools. These teaching opportunities are presented as an open competition, where prospective teachers who meet the eligibility criteria are welcome to apply.
Vacancy Details:
Advertisement No.: 01/2080/081
Position: Primary Level Third Class Teacher
Number of Vacancies: 2
Application Fee: NPR 500
Employment Type: Contractual Service
Eligibility Criteria:
Educational Requirements:
Prospective candidates must have successfully passed the Proficiency Certificate Level or an equivalent degree in the Faculty of Education. The degree must be from an educational institution recognized by the Government of Nepal.
Candidates must possess a valid teaching permit.
Age Limit:
Applicants must be at least 18 years old, but not older than 40 years as of the application deadline.
Application Process:
The application fee can be paid at Global IM e. Bank, Sulikot Branch of Barpak Sulikot Rural Municipality Internal Revenue Account No. Q504010000010.
The application form, together with the payment receipt and necessary documents, should be registered at the Education, Youth, and Sports Branch of the municipality.
Application Deadline: The deadline for submission is within office hours of 2080/04/18.
Required Documents:
Applicants should submit the following documents, self-attested:
Copy of Citizenship
Character Certificate
Training Certificate
Mark sheet of Educational Qualification
Teaching Permission Letter
Letter of Experience in the Relevant Field
The application form is available for download at the official website www.barpaksulikotmun.gov.np or can be collected from the Education, Sports Branch of the municipality.
Note: Preference will be given to candidates who possess higher qualifications in English, Mathematics, and Science subjects.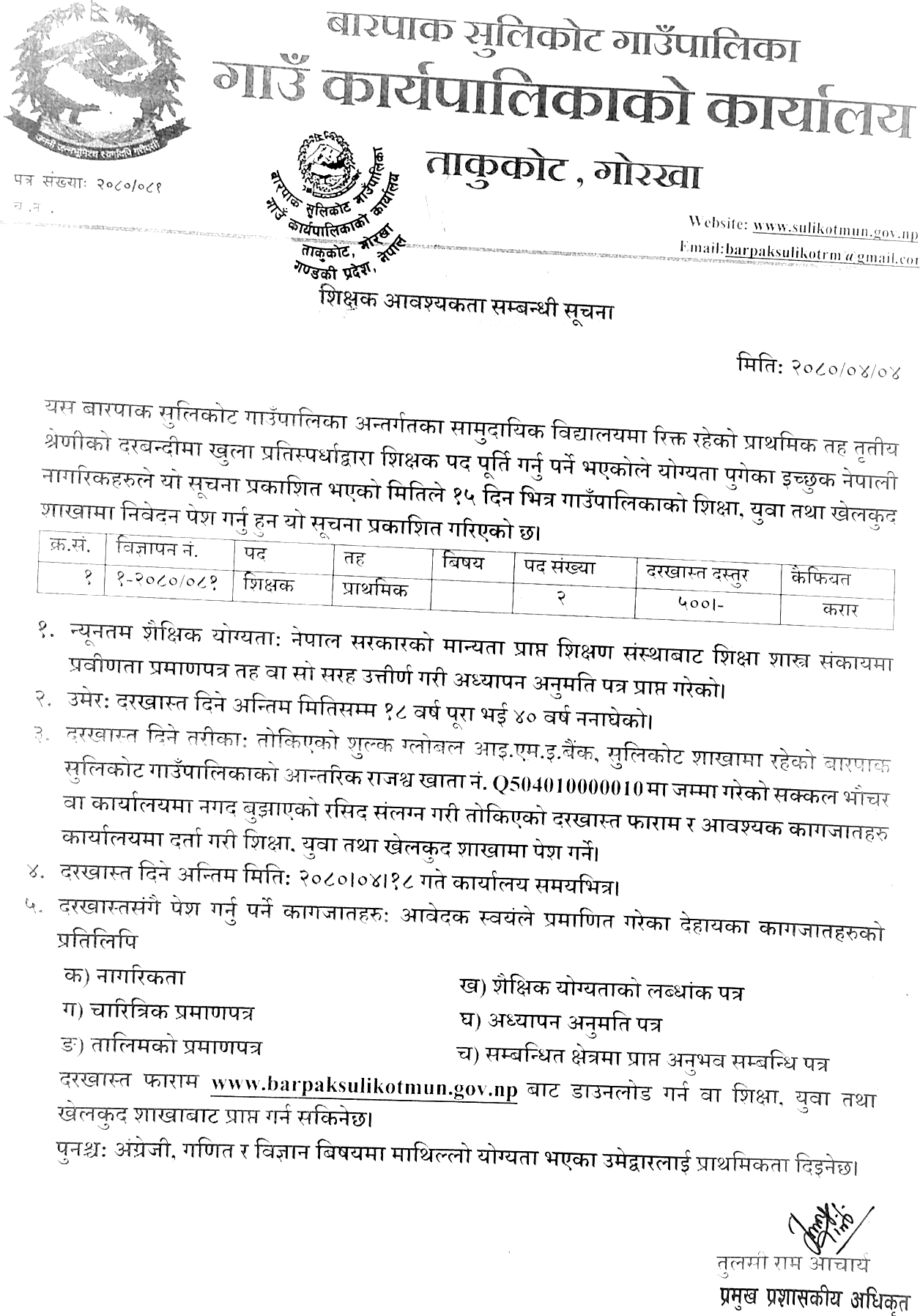 Gorkha
Gandaki Pradesh
Teaching Jobs
School Job
Government Job