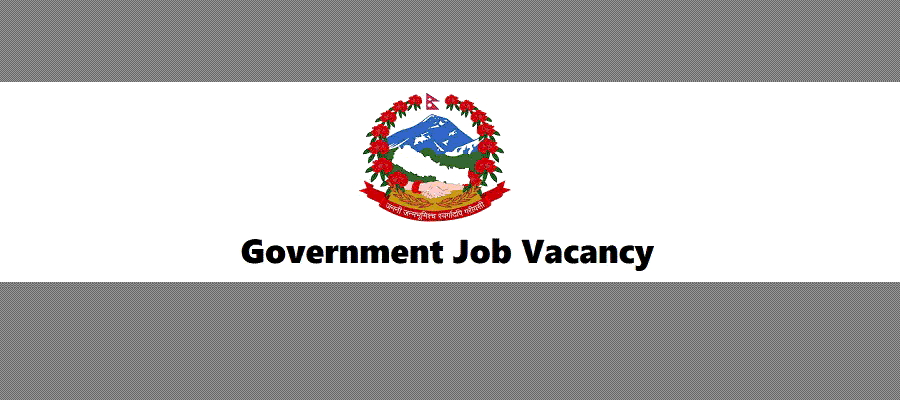 Belauri Municipality, Belauri, Kanchanpur, Sudurpashchim Pradesh, Nepal Staff Requirement Notice: As per the "Village / Town Status Details Preparation Procedure 2075 (First Amendment 2078)", town status details have to be collected for the construction of the ILG Profile (Integrated Local Government Profile) of Belauri Municipality, Kanchanpur; As required volunteer enumerator staff as per details; Interested Nepali citizens are invited to apply to this office within the last date of application.
1. Volunteer Enumerator - 30
1) Minimum educational and technical qualifications
Proficiency Certificate Level / Class 12 or equivalent
Having its own side and smartphone (mobile).
Proficient in Nepali Unicode typing.
2) Documents required to apply
Copy of minimum educational qualification certificate.
Copy of Nepali citizenship.
3 recent passport-size photos were taken.
Copy of training and experience certificate.
3) Remuneration: - Volunteer enumerator at the rate of a minimum of Rs. 80 Will be provided.
4) The work to be done is to be done as per the procedure mentioned in Schedule 9, Section 8.3 (h) of Schedule 9 of the First Amendment Procedure, 2078 BS.
5) the Last date to apply: - 2079-03-07
6) Application Fee: - Rs. 200 (two hundred only)
7) Selection Method: - Experimental and Interview.
(Note: Preference will be given to the concerned ward residents.
(First published on 2079-03-01)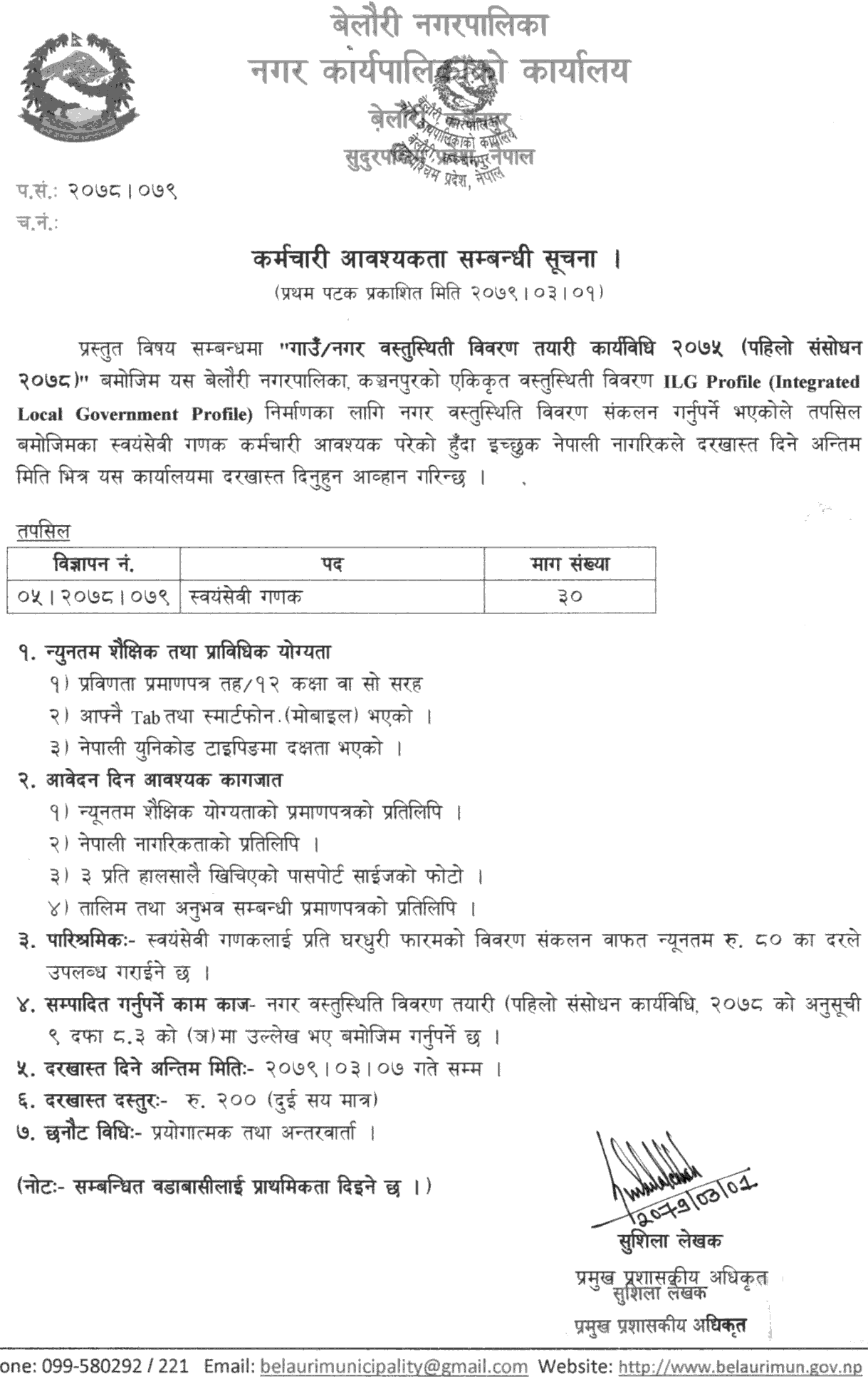 Kanchanpur
Sudurpashchim Pradesh
Job Vacancy
Government Job