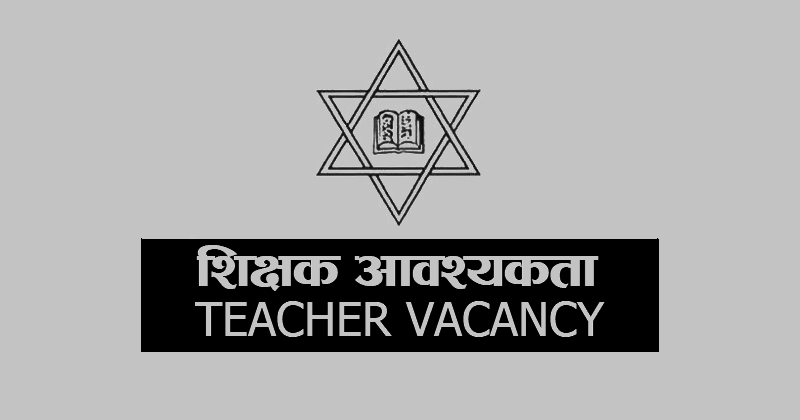 Bhawani Basic School, Modi Rural Municipality Announces Teaching Vacancy in Gandaki, Nepal
Bhawani Basic School, a trusted and recognized education institute in Modi Rural Municipality, Mohoriya, Parbat, Gandaki Region, Nepal, has announced an exciting job opportunity. We are looking for passionate and dynamic individuals to join our team as a Lower Secondary Level Science teacher.
The job vacancy comes as per the directive mentioned in the permission letter dated 2080/01/07 of Modi Rural Education, Youth, and Sports Branch, Patichour Parbat. It offers an enriching experience in a vibrant educational environment, focused on making a difference in young minds.
Key Details of the Vacancy:
Advertisement Number: 02/079/080
Level: Lower Secondary Level (Teaching Grant)
Category: III (Agreement)
Number of Posts: 1
Age Requirement: Applicants should be at least 18 years old and not more than 40 years old
Subject: Science
Minimum Qualification Required:
Candidates need to meet the following criteria:
Proficiency Certificate level passed in basic science or equivalent
Provision of a copy of citizenship certificate
Provision of copy of Educational Qualification Certificate
Experience and training in teaching
Permanent Teaching Permit copy
Application Process and Fee:
The application fee is a nominal Rs.700. Interested applicants are requested to submit their applications within office hours.
Important Dates:
The last date to submit the application is 2080/04/24. Please note, applications received after office hours on the last date will not be entertained.
Selection Process:
The selection process includes a Written Exam, followed by an Interview and Class Observation.
Contact Information:
For any queries, reach out to us on the following numbers:
Headmaster: 9846466226
Chairman: 9842264566
Education Branch: 9857623956, 9847631399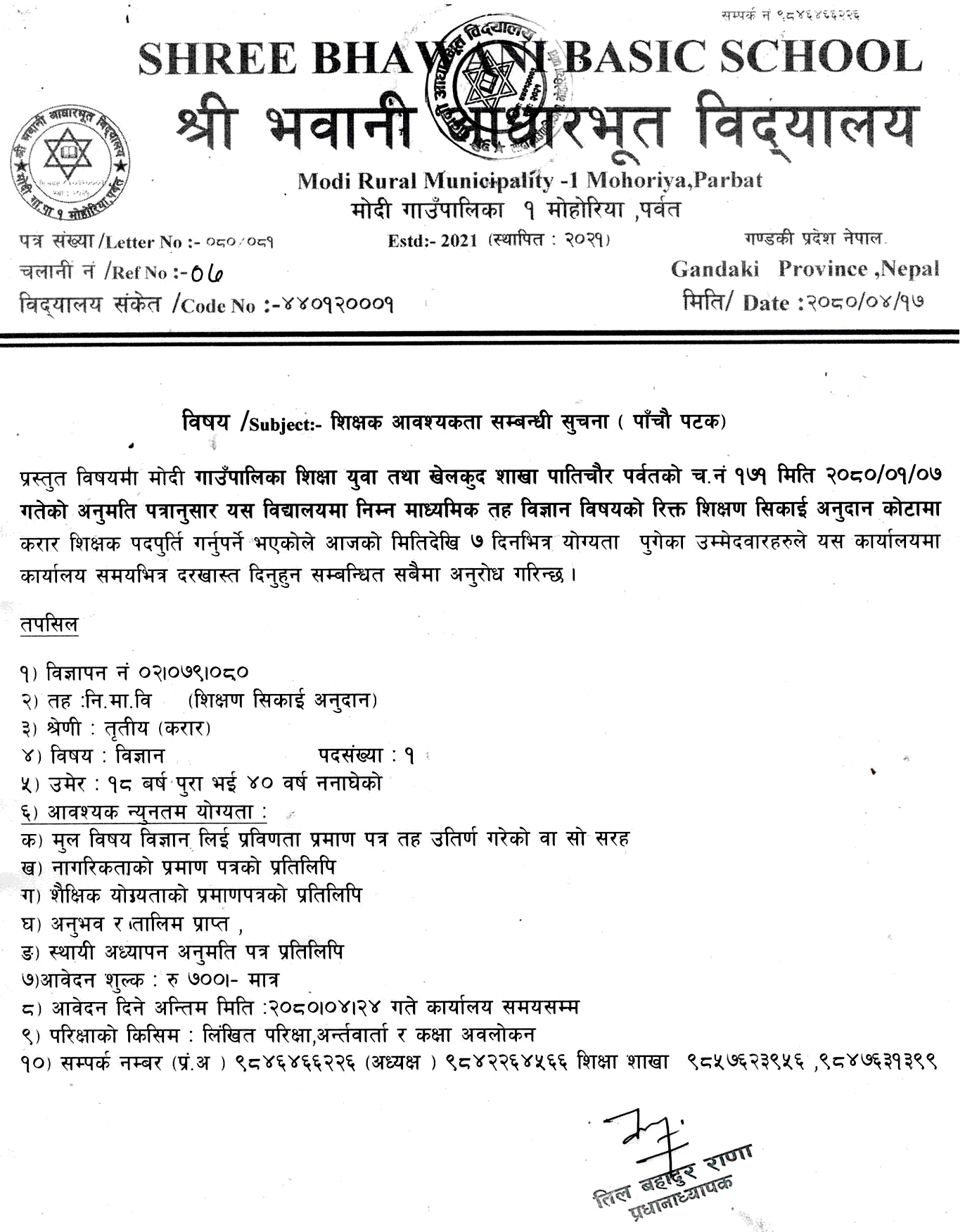 Parbat
Gandaki Pradesh
Teaching Jobs
Job Vacancy
School Job