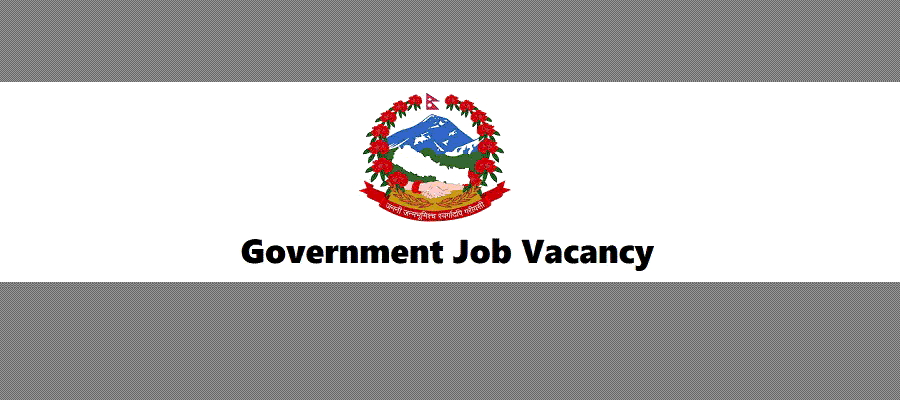 "Leaving No One Behind in Nepal's Green, Resilient and Inclusive COVID Project" conducted in Bhirkot Municipality under the financial and technical support of Syangja and the United Nations Development Program (UNDP), and the management of Andha Andhi Community Development Center. -19 Recovery Project") since the following volunteers are needed for the operation of the Enterprise and Business Incubation and Innovation Center; Eligible Nepalese citizens are invited to apply within office hours up to 7 days (2079-05-01) from the date of publication of this notice.
Position: Volunteer - 3 (Three)
Minimum Qualification and Experience:
Passed 10+2 or equivalent or knowledgeable about entrepreneurship, business planning and innovation

Able to coordinate well with concerned agencies.

Self-serving spirit.

Completed 18 years and not exceeding 45 years.
Service facility: It will be according to the rules of the project.
Type of Examination: File Study, and Interview.
Type of Agreement: Contract.
Duration: 7 months
Required documents: handwritten application and personal details (biodata), educational qualification certificate, Nepali citizenship certificate, copies of work experience certificate, passport size photo 2 copies and other necessary documents.
Place of submission of application: Office of green regeneration and covid-19 response project inside Bhirkot Municipal Corporation Building.
For more information, you can contact the organization's office or contact 063420360 / 9856050833 / 9846733581.
Local residents of Bhirkot municipality will be given priority. No action will be taken on overdue applications.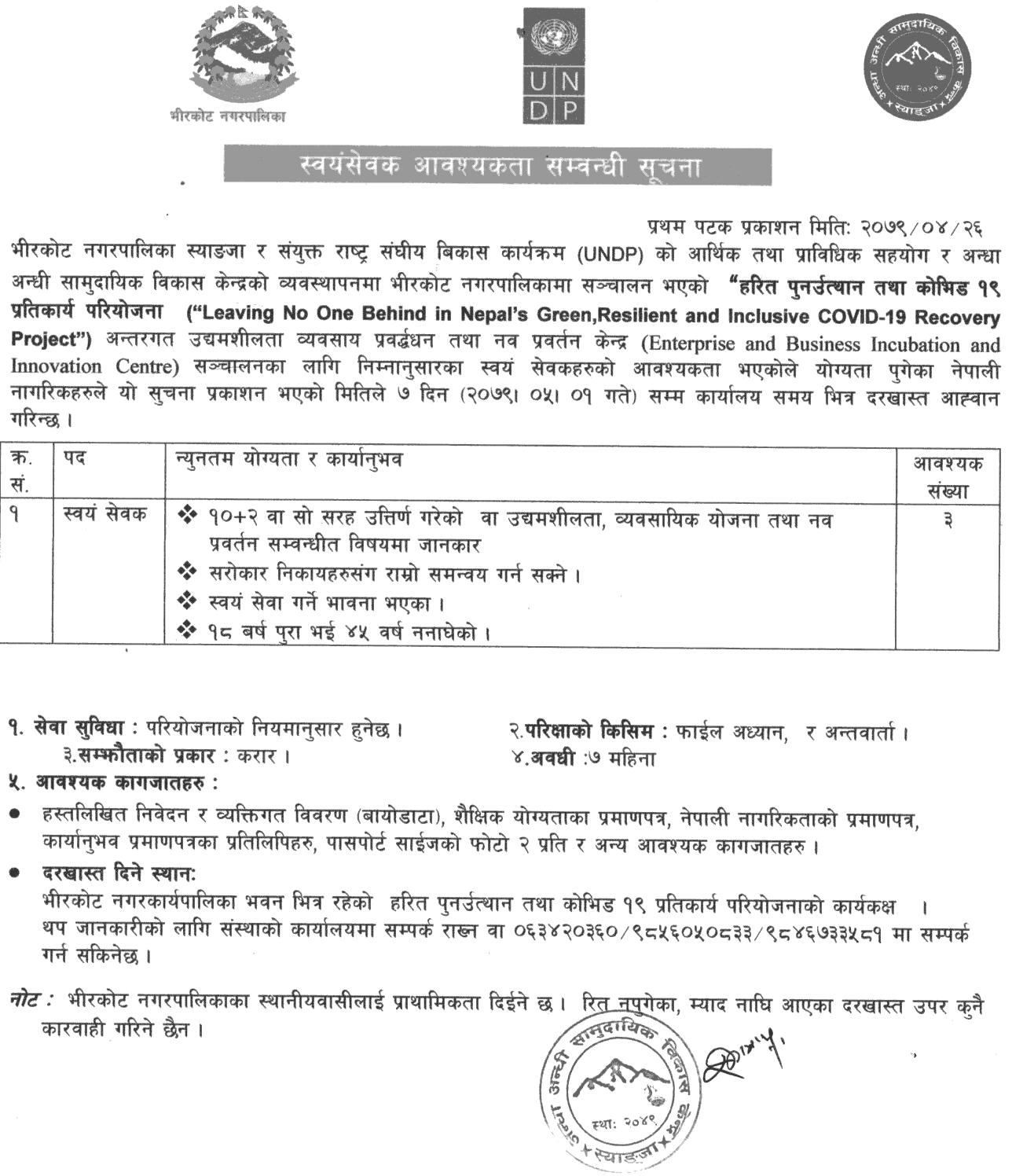 Gandaki University
Syangja
Job Vacancy
Government Job