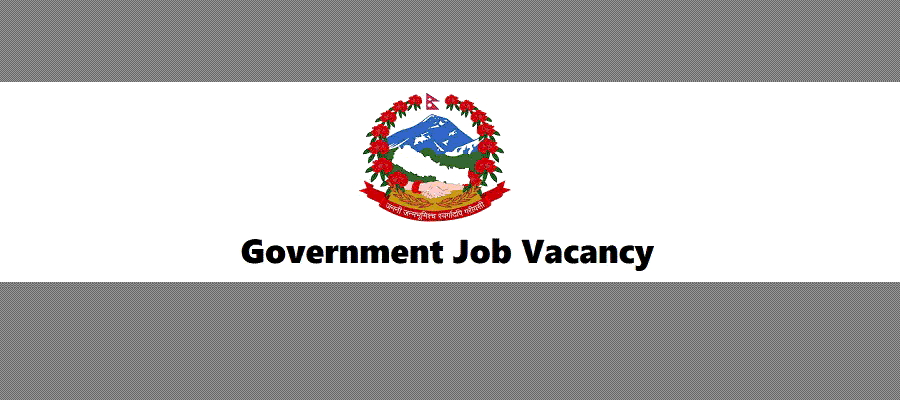 Biratnagar Metropolitan City, City Executive Office, Biratnagar, Morang, Province No.1, Nepal, Notice regarding the appointment of engineer and sat-engineer in the service contract
As civil engineers and sub-engineers are required to be managed in the service contract for the infrastructure development works to be carried out by the office of Biratnagar Metropolitan Municipality, City Executive; From Fiscal Year 2078/079 till now Public Service Commission, Kathmandu and Dhankuta and Ilam Office and State Public Service Commission, State No. 1, This notification has been published to the candidates who have been recommended in the order of alternative and temporary qualification from Biratnagar to submit their application along with the documents as per the details within 7 (seven) days from the date of publication of this notification.
Among the candidates who apply within the specified date, according to the order of merit and those who come to be registered first, they are informed that they will be appointed to the service contract on the basis of first priority.
Details:
(1) Application,
(2) a Copy of admit card,
(3) Copy of the citizenship certificate,
(4) Copy of the certificate of educational qualification,
(5) Copy of Nepal Engineering Council Registration Certificate,
(6) Details recommended in alternative and temporary qualifications.
Biratnagar Metropolitan City, Municipal Executive Office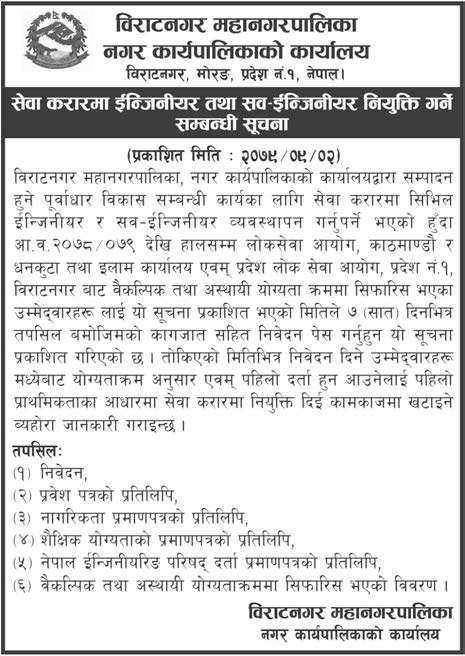 Biratnagar
Job Vacancy
Engineering Job