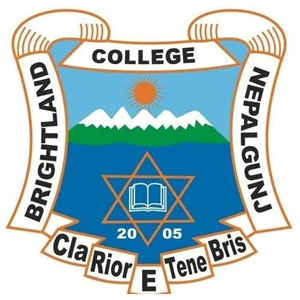 Qualified English Teachers Vacancy at a Brightland Secondary School in Nepalgunj
Are you a passionate and well-qualified English teacher seeking a rewarding opportunity? Look no further! A prestigious school in Nepalgunj is currently hiring experienced English teachers for Basic to Secondary levels.
Located in the beautiful region of Mid-Western Nepal, our school is known for providing top-quality education to students. We believe in nurturing young minds and shaping them into well-rounded individuals. Join our dedicated team of educators who are committed to excellence in teaching and learning.
Position: English Teacher We are looking for enthusiastic individuals with a strong background in English education, preferably from an ICSE school. The ideal candidates will have a minimum of 2 years of teaching experience in the relevant subject.
Job Details
Level: Basic to Secondary
Salary: Basic level - NPR 35,000/- | Secondary level - NPR 40,000/-
Accommodation: Free accommodation will be provided for the selected candidate
Travel Allowance: One-way travel fare in a year will be paid after joining the school
Preference: Couples are encouraged to apply
Application Process If you are interested in joining our team, please follow the application guidelines below:
Prepare a handwritten application cover letter expressing your interest in the position.
Update your resume, highlighting your educational qualifications and teaching experience.
Include a recent photograph with your application.
Send your application package to [email protected] within 7 days.
Why Choose Us?
Quality Education: Our school is dedicated to providing high-quality education to students.
Reputed Institution: Join a prestigious institution known for its excellence in academics.
Competitive Salary: We offer competitive salaries based on qualifications and experience.
Accommodation Provided: Enjoy the convenience of free accommodation during your tenure.
Travel Assistance: We support our teachers by providing a one-way travel fare in a year.
Apply Now and Make a Difference!
If you are passionate about teaching and making a positive impact on young minds, this is the perfect opportunity for you. Join our team of qualified English teachers at our reputed school in Nepalgunj. Apply now and embark on a rewarding teaching journey with us.
Vacancy published on 19th May 2023
Nepalgunj
Teaching Jobs
Job Vacancy
School Job