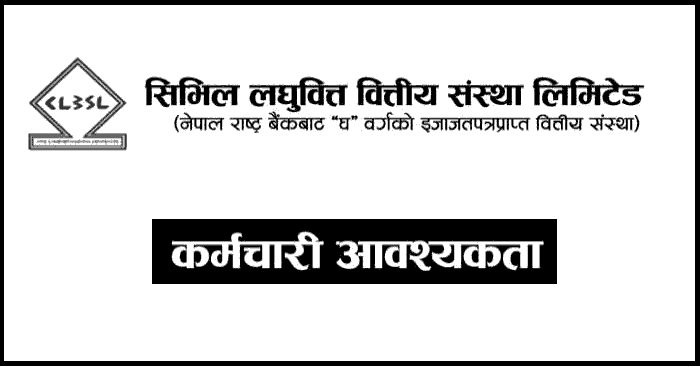 Civil Laghubitta Bittiya Sanstha Limited (a subsidiary of Civil Bank Limited) is a "D" class-licensed, national-level microfinance institution licensed by Nepal Rastra Bank. Due to the need for staff for branch offices to be operated and to be established in the future by this organization; Applications are invited from interested Nepali citizens who have reached the minimum qualifications as per the details.
Exams of the exam: There will be a presentation/interview of the mentioned posts.
Special Preference: Special preference will be given to candidates with knowledge of computer (Word, Excel, Email-Internet, and Nepali Typing), licensed motorcyclists, and willing to work in remote and rural offices outside Kathmandu Valley.
Age Limit: 21 years of age and not exceeding 40 years for serial numbers 1 and 2 till the last day of application and 18 years of age and not exceeding 35 years for the remaining mentioned posts.
Salary and other facilities: As per the rules of financial institutions.
Only candidates on the shortlist will be included in the subsequent selection process. Eligible candidates should apply within 15 days from the date of publication of the notice along with the application along with biodata, recent photograph, and a copy of citizenship as well as a copy of the letter of experience for the post seeking experience. It is advised to submit the application through online vacancy or directly to the branch offices of this financial institution or to the central office at Charwahal, Kathmandu. All rights related to the selection process will be vested in this financial institution.
(Published on 2078-12-30)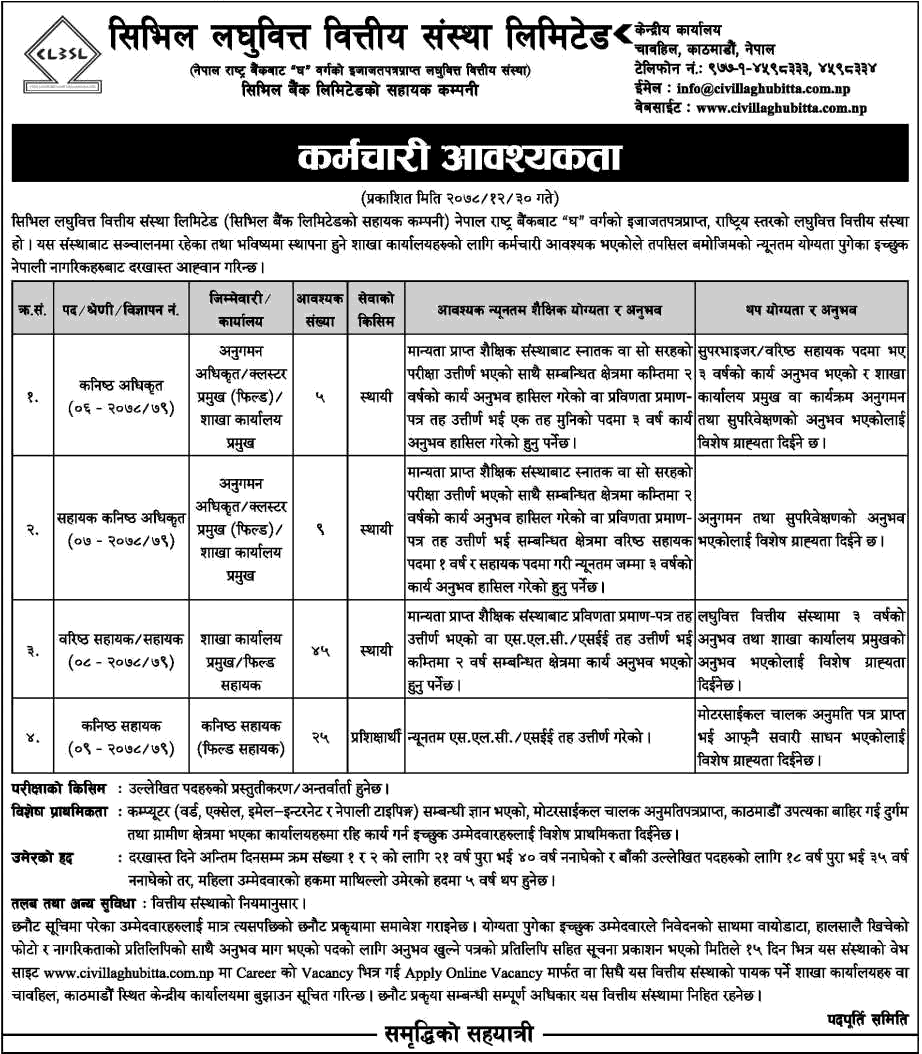 Jobs for Freshers
Laghubitta
Banking Career
Job Vacancy
Banking Job