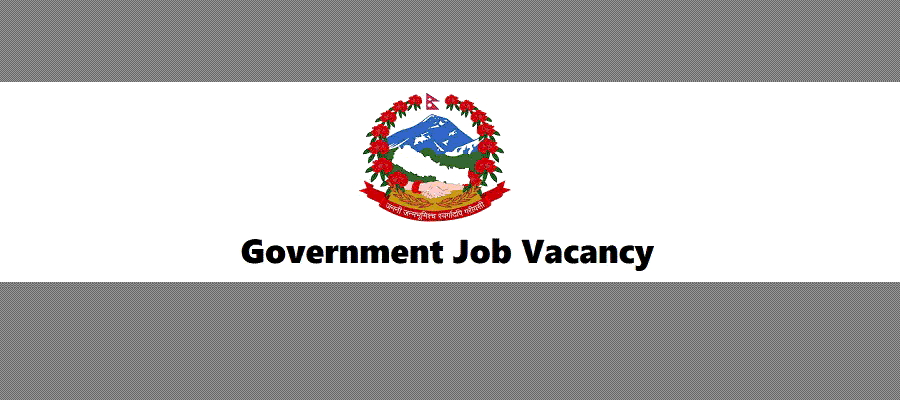 Government of Bagmati Province, Ministry of Health, Directorate of Health, Dhading Hospital, Dhading, Bagmati Province, Nepal invites job applications for Anesthesiologist, Staff Nurse, and Pharmacy Assistant on contract service:
For Dhading Hospital, as per the details of the manpower service contract; A notification has been published for the information of all Nepalese citizens who have reached the required qualifications and who have not returned later, to pay Rs 1000 in case of official level and Rs 700 in case of assistant level, to fill the application form determined by the Public Service Commission and submit the application within the office hours of the seventh day from the date of publication of this notice.
| | | |
| --- | --- | --- |
| Positions | Level | Required No. |
| Anesthesiologist | 9th Level | 1 |
| Staff Nurse | 5th Level | 12 |
| Pharmacy Assistant | 5th Level | 1 |
Type of Examination: As mentioned
Examination Centre: Dhading Hospital, Dhading
Last date of application:- 2079-08-21
Age of the candidate:- Completed 21 years and not exceeding 40 years till the date of publication of notification
Place of Application:- Dhading Hospital, Dhading
Type of application: The form prescribed by the Public Service Commission should be downloaded from the website www.psc.gov.np and all necessary details should be submitted.
Deadline for submission of application fee:- From 2079-08-15 to 207921-08-21, it should be submitted to the financial administration branch of the hospital on the opening day of the office. If the last day of application submission is a public holiday, then the prescribed examination fee must be submitted on the first day of office opening.
Documents to be submitted:- The candidate should attach the certificate of educational qualification, training, experience, certificate of the relevant business council, and certificate of Nepalese citizenship. A copy of personal details (Bio Data) must also be submitted along with the application. The candidate should be fully responsible for the details mentioned in the application.
Special notice to the candidates applying for the above-mentioned post:- When coming for the interview the candidates applying for the above-mentioned post should bring the complete documents of the details disclosed during the application process (citizenship, educational qualification certificate, character certificate, documents related to experience details, etc.)
Special consideration will be given to those who have undergone Dialysis, ABS, OT, ICU, and SNCU training for Staff Nurse 5th level.
Date of Interview:- Notification will be issued later.
Details of work to be done in the post:- Service group related
Notification Publication Date: 2079-08-15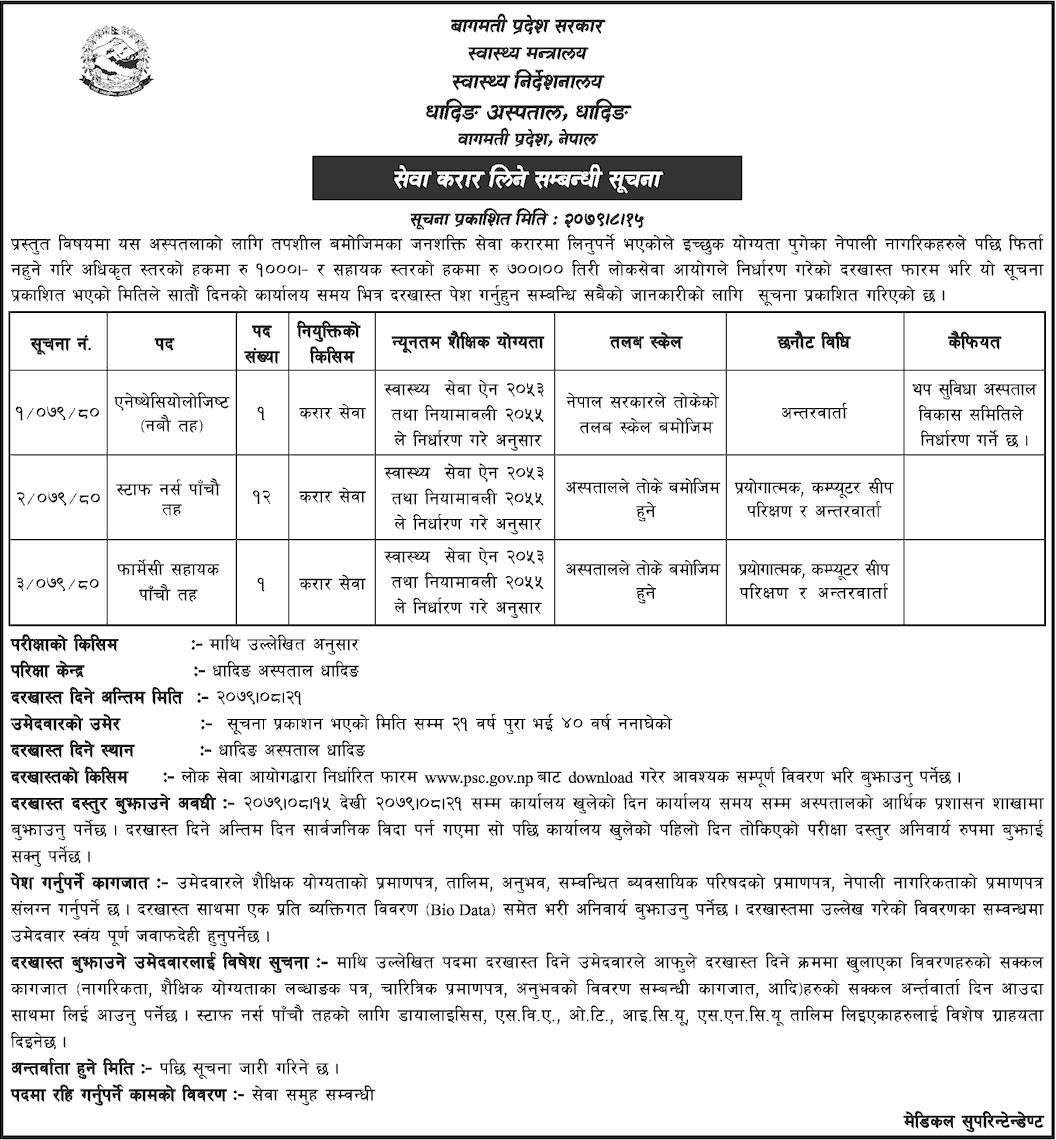 Hospital Job Vacancy
Dhading
Bagmati Pradesh
Job Vacancy
Health Job