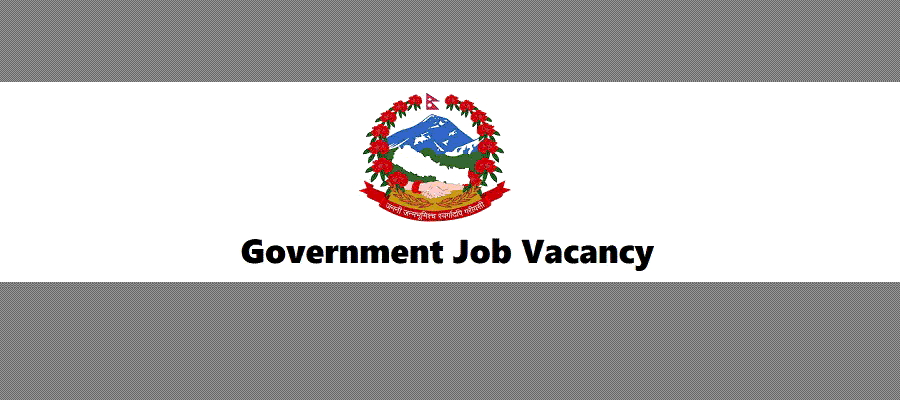 Dilasaini Rural Municipality (Dilasaini Garupalika), Rural Municipal Executive Office, Baitadi, Sudurpaschim Province, Nepal invites job applications for Agriculture Officer on contract service.
It is required to contract the following technical staff services for the operation of agricultural-related programs of Dilasaini Rural Municipality Baitadi. Interested Nepalese citizens are required to submit the application form to the personnel administration branch within 15 days (if that day is a holiday, the next day if it is a holiday) from 10:30 am to 2:00 pm from the date of publication of this notice according to the form prescribed by the prevailing law.
Agricultural Officer- (1 one)
Educational Qualification: Graduation or equivalent in Agriculture from a recognized educational institution
Required Documents
1) Completed 21 years and not exceeding 35 years by the date of application and not exceeding 40 years in the case of women and disabled candidates.
2) Copy of Nepali citizenship certificate.
3) Not disqualified by other prevailing laws.
4) Educational Qualification: Certificate of Educational Qualification passed from a recognized educational institution Candidates who have passed the examination from a foreign board shall submit a copy of the equivalent certificate. Relevant Council Registration Renewal, Copy of Certificate of Experience Passport size Photo No. 02 should be submitted and the back of the copy should be signed and certified by the candidate himself.
5) Application fee is Rs. 1000
6) Service Facilities: Same as Agriculture Service Officer 6th Starting Pay Scale.
7) Type of Examination: Written and Oral Examination.
8) Location: Dilasaini Village Executive Office, Baitadi.
9) Contact date: 2079-04-13th at 2:00 PM.
First published on 2079-03-30
Contact Details:
Dilsaini Gaupalika
Dilasaini, Baitadi, Sudurpashchim Pradesh, Nepal
Phone: 9858750342
Website: www.dilasainimun.gov.np
Email: [email protected]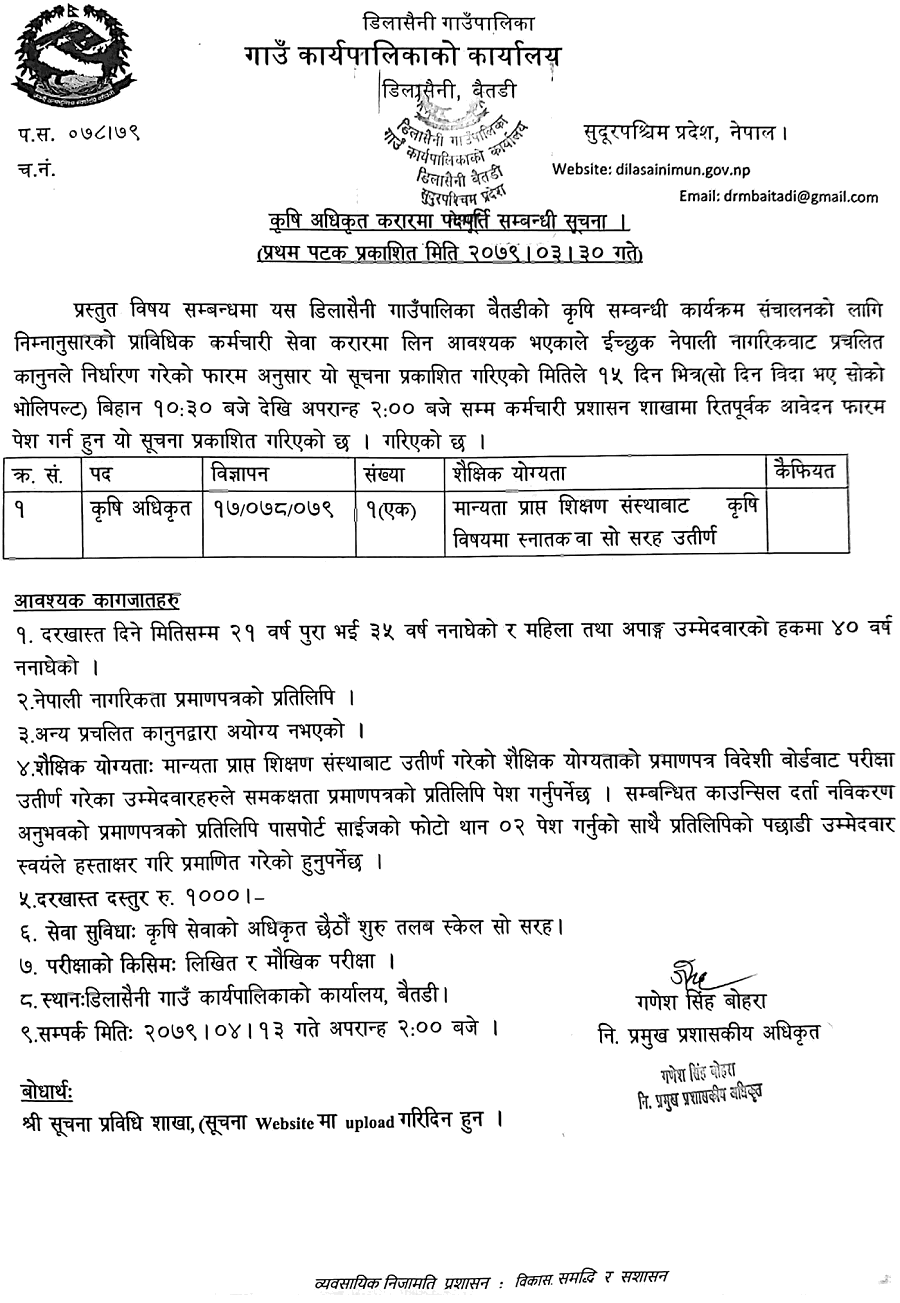 Baitadi
Sudurpashchim Pradesh
Agriculture Job
Job Vacancy
Government Job