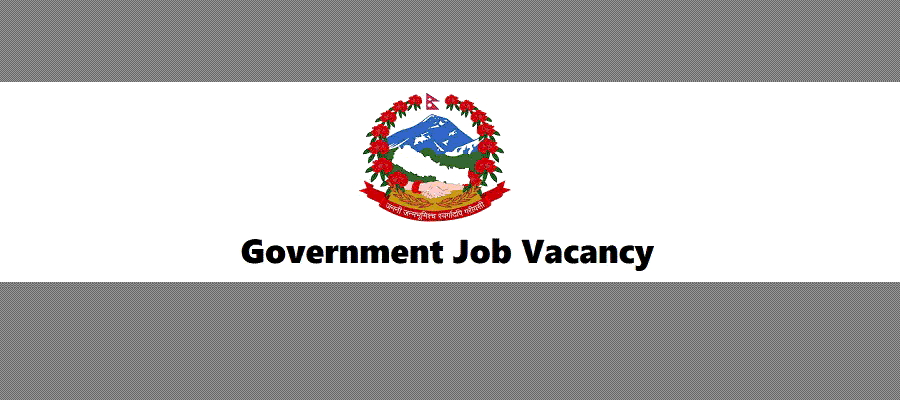 Ghiring Rural Municipality Vacancy for ANM, Nurse, Technical Assistant and Office Assistant: Ghiring Rural Municipality, Office of the Rural Municipal Executive, Pokharichhap, Tanahun, Gandaki Province Notice regarding service contract for the position of Staff Nurse, ANM, Technical Assistant, and Office Assistant.
For Ghiring Rural Municipality Tanahun, the number and qualifications of the following staff should be kept under contract; Within 15 (fifteen) days from the date of publication of this notice, eligible Nepalese citizens should deposit the amount of the application fee in Kumari Bank Manpur account number 0540034595100010 and fill the application form received from the rural municipality along with the gross receipt. This notice is published for the information of all concerned.
Application Form Fee:
a) Public Health Nursing for the fifth level. Rs.500 (Rupees Five Hundred Only)
b) For ANM 4th Rs. 500 (Rupees Five Hundred Only)
c) Rs.500/(Rupees Five Hundred only) for Technical Assistant.
d) Rs 400 (Rupees four hundred only) for office assistant.
3) Minimum educational qualification
For Staff Nuse for the fifth level: Passed PCL Nursing course from an educational institution recognized by the Government of Nepal and registered with the concerned council.
In case of AANM 4th level: from an educational institution recognized by the Government of Nepal ANM Passed the course and registered with the relevant council.
Technical Assistant: Passed Proficiency Certificate in Civil Engineering and at least 3 months of basic computer training.
In the case of office helper: Passed at least 5th grade from an educational institution recognized by the Nepal government.
4) Age limit: 18 years and not exceeding 40 years till the last date of application. In case of office assistant, 18 years completed and not exceeding 35 years.
5) Type of examination:- Interview.
6) Interview:- Will be notified later. .
7) To be submitted along with the application form:- Attested copy of the candidate's educational qualification, and attested copy of Nepali citizenship certificate, as per prevailing Nepal law. A certified copy of the Council registration should be attached
8) Service facility:- According to the contract agreement.
Contact No. 9856065194, 98556060684
Date of publication of information for the first time: 29-09-2079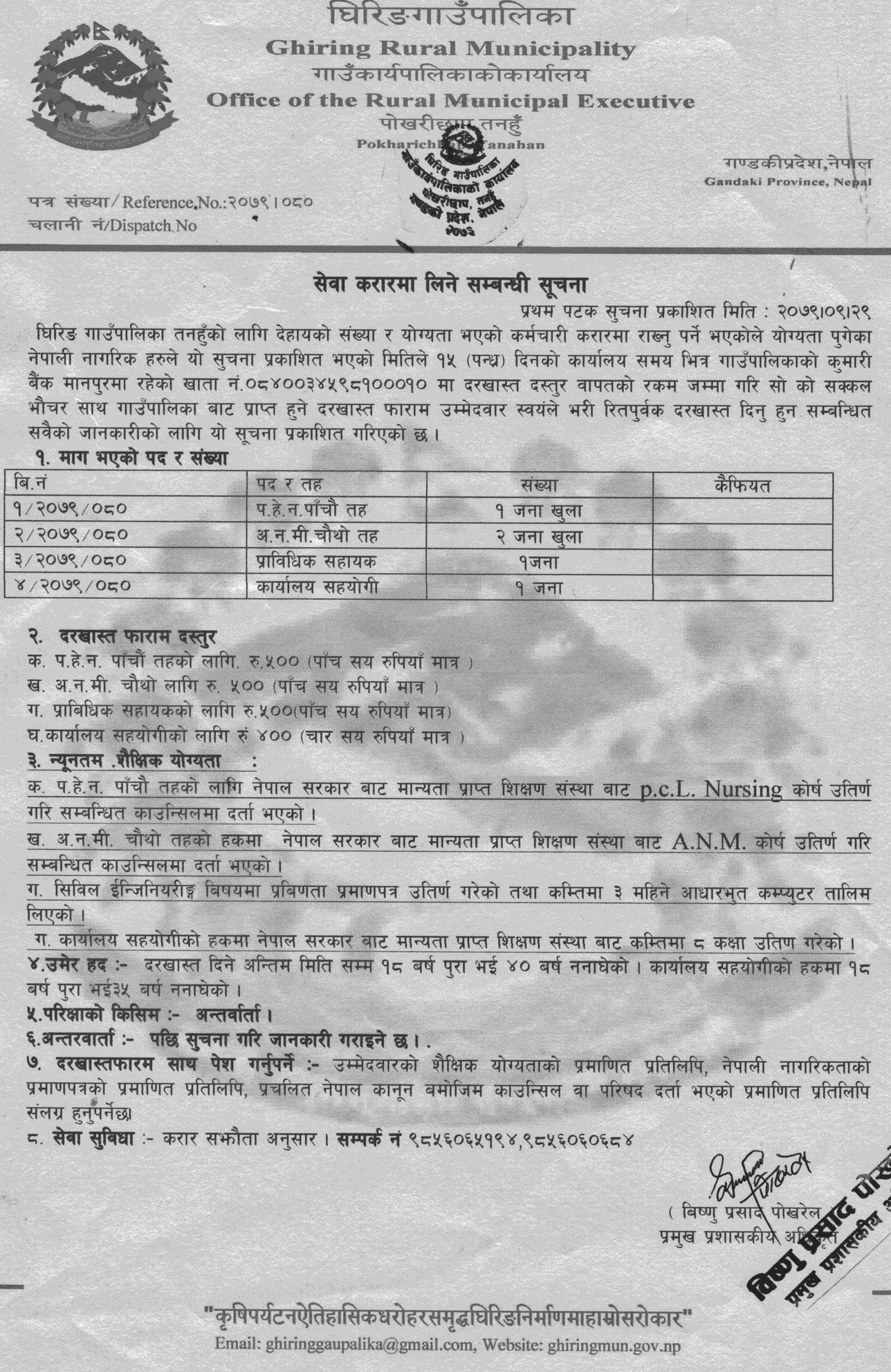 Hospital Job Vacancy
Gandaki Pradesh
Tanahun
Health Job
Engineering Job
Government Job