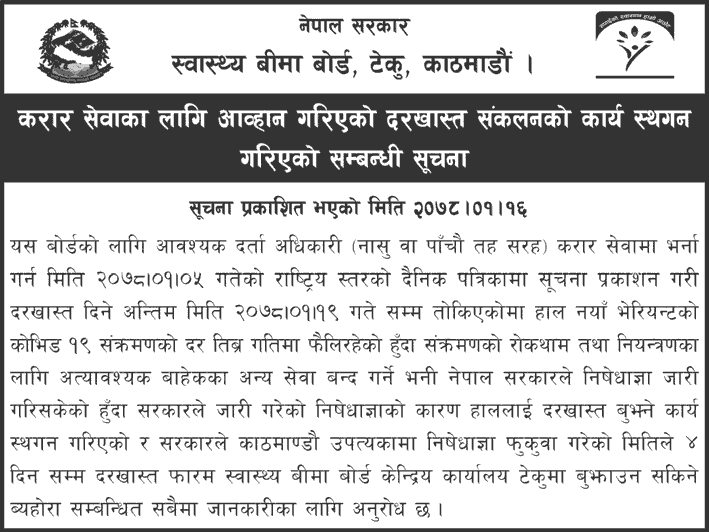 Health Insurance Board has Postponed the Vacancy Applications Collection Process:
Government of Nepal, Health Insurance Board, Teku, Kathmandu Notice of postponement of collection of applications for contract service
The required registration officer for the Health Insurance Board (Nasu or Fifth Level) to be recruited in the contract service by publishing the information in the national level daily newspaper dated 2070-01-05 and the last date of application is fixed till 2078-01-19. Currently, the new variant of Covid 19 infection is spreading rapidly. The Government of Nepal has issued a restraining order to shut down services other than those necessary for the prevention and control of infection.
Due to the Prohibitory orders issued by the government, the work of receiving the application has been postponed for the time being. All concerned are requested to submit the application form to the Central Office of the Health Insurance Board, Teku, within 4 days from the date of the end of Prohibitory Orders by the Government in Kathmandu Valley.
Date of publication of information 2078-01-16
Insurance Job Vacancy