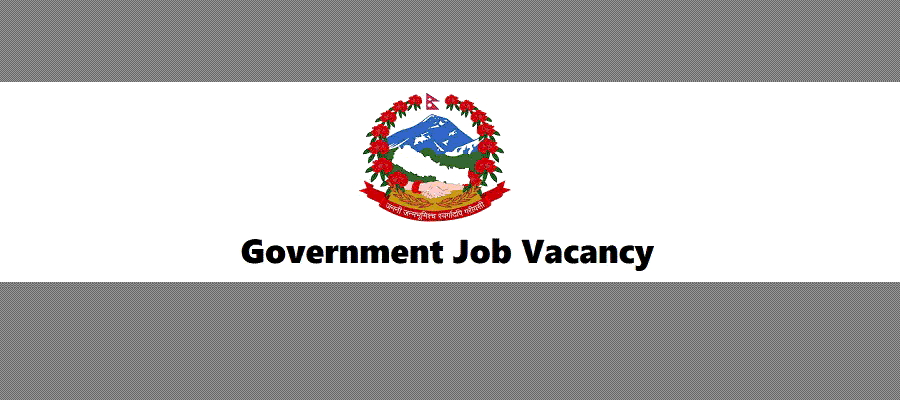 Hetauda sub-metropolitan city executive office, Hetauda, ​​Makwanpur for the position of an electrician for the number of appointments as per the schedule and work; This notification has been published for eligible and willing Nepali citizens to apply during office hours.
Electrician - 5 (Five)
Required Eligibility Criteria:
1) TSLC in related subjects from a recognized educational institution. Or passed the same. Received training with the mentioned qualifications.
2) Last date for submission of application: within 7 (seven) days from the date of first publication of the notice (the next day if the last date falls on a public holiday).
3) Age limit: completed 18 years on the last date of application and not exceeding 40 years.
4) Exam fee: 200 (Three hundred only) should be collected and submitted to the Revenue Administration Branch of this office.
5) Documents to be attached: The candidate should submit a copy of citizenship, prescribed minimum educational qualification, and training certificate, if any, attested by himself.
6) Mode of Examination: Interview
7) Examination date: Information will be published later.
8) Remuneration: According to the approved district rates for the financial year 2079/080, the daily wages determined for the respective posts will be provided after deducting the tax levied as per rules. Other things will be as mentioned in the work contract.
9) Working period: 6 (six) months from the date of appointment. The deadline can be extended if the work is completed.
10) No action will be taken on applications that are not submitted within the specified period or that do not meet the qualifications or other specified details are not disclosed and are submitted in other ways.
11) Details of the work to be done: The work to be done by the position of electrician according to the requirements of the office and the work contract.
12) The application form can be downloaded free of charge from the website of this office www.hetaudamun.gov.np.
13) The sub-metropolis reserves the right to open or close the above services at any time for any reason.
First published date: 2079-4-27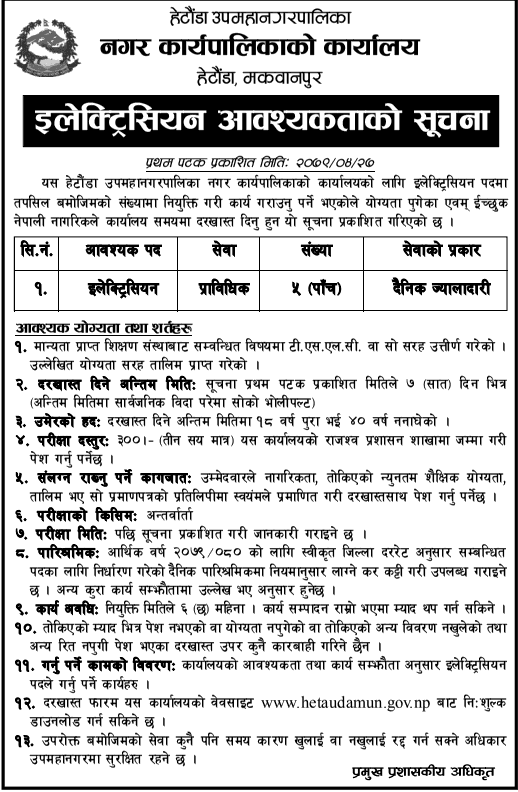 Hetauda
Technical Jobs
Makwanpur
Bagmati Pradesh
Job Vacancy