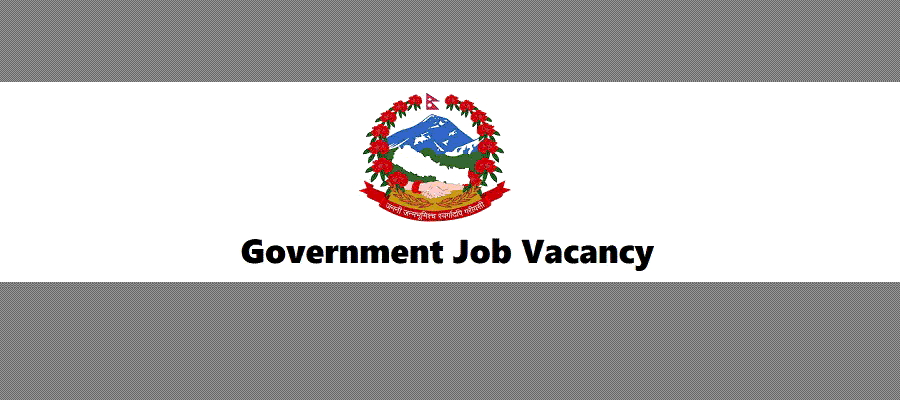 Ishworpur Municipality, Municipal Executive Office, Ishworpur, Sarlahi, Madhesh Province, Nepal Vacancy for City Police ASI and City Police Constable (Nagar Prahari) on contract service.
Since the city police post has to be filled in the contract service in the approved posts for this municipality; Interested Nepali citizens should submit their personal details, citizenship certificates, and copies of educational qualification and experience certificates and fill in the application form available from the revenue branch within 15 days from the date of publication of this notice in person and submit the application to the administrative branch of the office. This notice is published for information.
(a) Description of the post:
City Police ASI - 1
City Police Constable (Nagar Prahari Jawan) -6 (Six)
(b) Qualification Details:
1) Must be a Nepalese citizen.
2) Age: 18 years and not exceeding 35 years (in case of ex-serviceman and ex-police should not exceed 40 years)
3) Minimum Educational Qualification: Proficiency Certificate level or 12th standard in case of City Police Assistant Inspector and SLC or equivalent in case of City Police Constable (Minimum qualification is not applicable in case of Ex-Serviceman and Ex-Police)
4) Special preference will be given to drivers with Sabari driver's licenses.
5) Not being charged with moral turpitude.
6) Not dismissed in such a way as to disqualify him for future government jobs.
7) Height, Chest, and Weight: Height at least 5 feet 2 inches, chest at least 31-33 inches, and weight at least 50 kg.
8) Eyes not worse than -2 or +2.
(C) Other arrangements:
1) Selection Process: The appointment will be as per the committee.
2) Facilities: It will be as specified by the municipality.
(Note: The application form will be available on the municipal website www.ishworpurmun.gov.np)
(First published date 2079-08-9)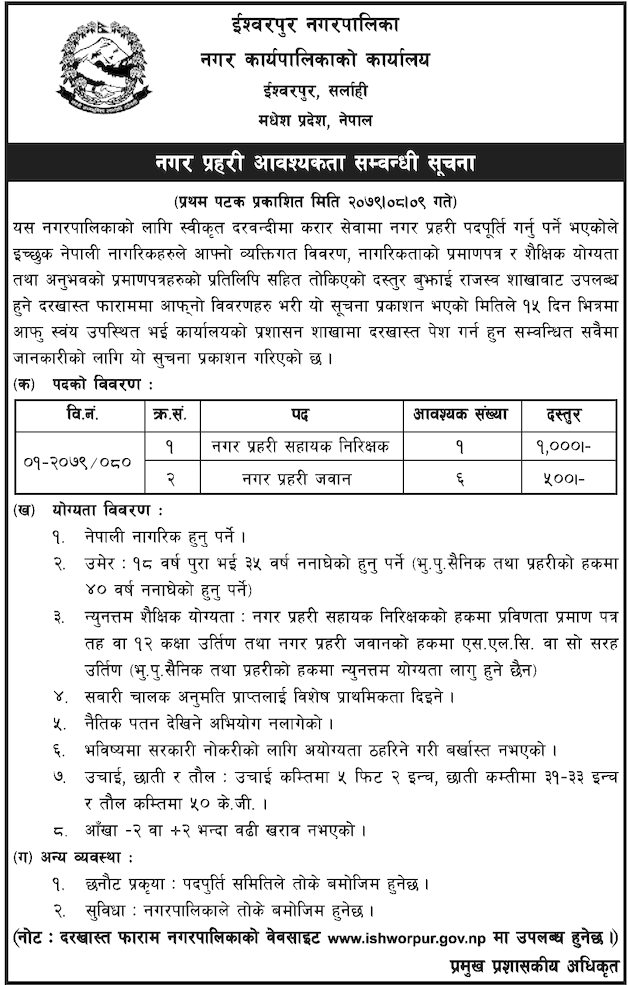 Saptari
Madhesh Pradesh
Job Vacancy
Government Job